'Tough' for China to make amphibious landing in Taiwan: U.S. official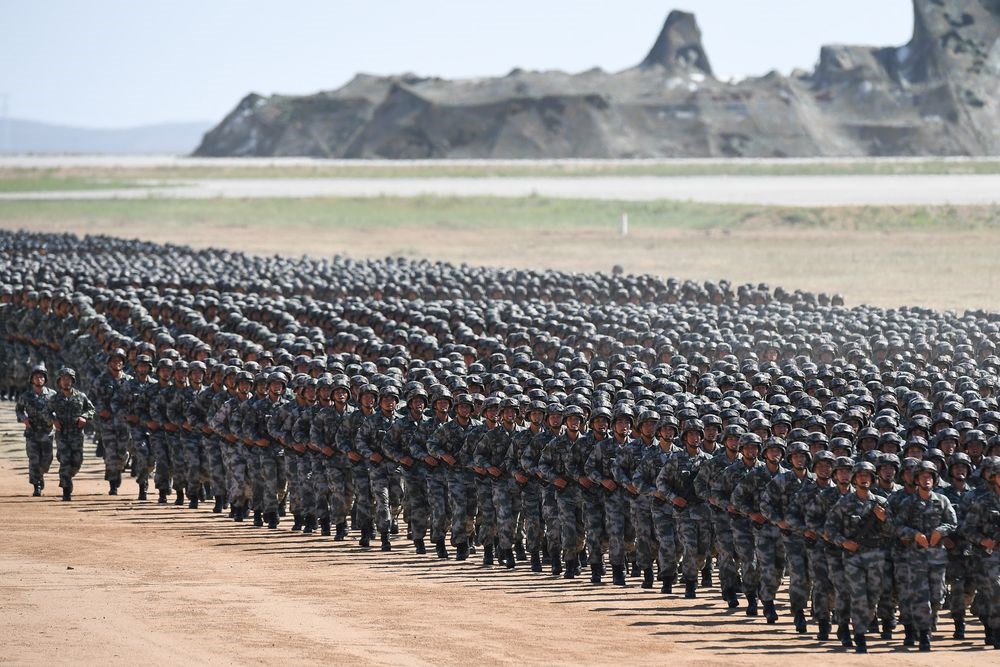 Washington, Oct. 16 (CNA) A top official from the White House said on Friday that it would be "tough" for China to carry out an invasion of Taiwan through an amphibious landing operation.
Robert O'Brien, the national security adviser to U.S. President Donald Trump, made the comments in the online Aspen Security Forum, which is a non-partisan public venue in Washington, D.C. for global leaders to discuss key security issues.
When asked to comment on a possible maneuver by China through an amphibious landing, O'Brien told the forum that it would not be easy for the Chinese military to do so, citing the Taiwan Strait, which is perceived as the island's geographic advantage, and the island's few landing beaches.
"That is pretty tough to do so; they have to deal with 100 miles of waterway," O'Brien said, referring to the Taiwan Strait. "An amphibious operation will be very difficult."
O'Brien said he also expected China will not want to take on such a difficult situation now.
"Maybe 10 to 15 years from now, they will be in a better position to do that as they expand their involvement in their biggest naval build-up," he said.
But he added: "Even as they want to get to Taiwan, there are few landing beaches, you know, (only) four or five will be suitable, so I think it is a hard operation for the Chinese to do."
Talking about a massive number of missiles China targets at Taiwan, O'Brien said if Beijing is engaged in a military strike through missile deployment, it could lead to a destructive outcome for Taiwan.
But after destroying Taiwan, "I do not know what they will gain from that. They can lose everything they want to gain if they do so," O'Brien said, adding that if China takes such a destructive action toward Taiwan, it will be despised by the international community.
Although he analyzed China's potential military action, O'Brien declined to comment on the U.S.' response to China's threats against Taiwan, saying only that his country has a lot of ways to deal with that.
If the U.S. gets involved in the military conflicts across the Taiwan Strait, its efforts are expected to be "dangerous" to China when it engages an invasion of Taiwan, O'Brien said.
Instead, he said China is expected to combine its threat of invasion with "gray zone" operations, through measures such as embargoes, harassment and other actions aimed at intimidating Taiwan.
He urged Taipei to strengthen its own military defense.
"What we told our Taiwanese friends is knowing all this, whether there's an amphibious landing, a missile attack, a gray zone type operation, they really need to fortify themselves," he told the forum.
O'Brien suggested Taiwan start to look at asymmetric and anti-access area denial strategies, which is expected to "really fortify itself in a manner that would deter the Chinese from any sort of amphibious invasion or even a gray zone operation against them."
The official said if China takes military action against Taiwan, the free world, in particular the Indo-Pacific, will stand up, and Washington will form an alliance against Beijing.