Taiwan protests against global mayor group's designation of its cities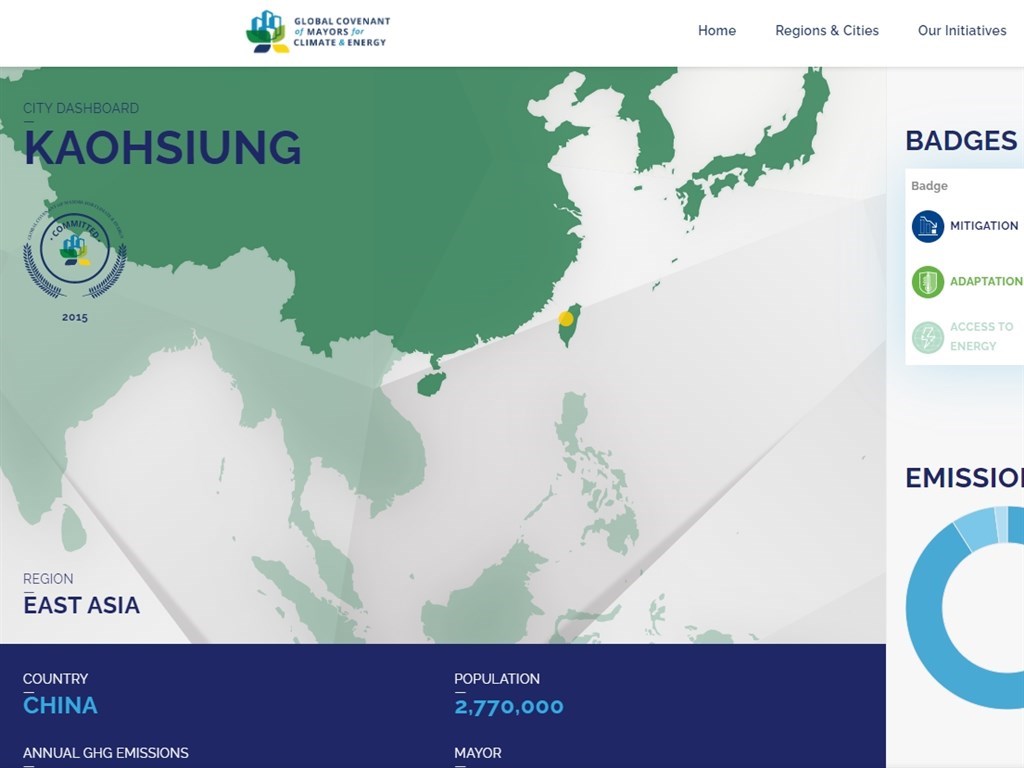 Read the updated story here
Taipei, Sept. 27 (CNA) Taiwan has lodged a protest with the Global Covenant of Mayors for Climate and Energy (GCoM) over its listing of the six cities in Taiwan that are members of the group as being part of China, the Ministry of Foreign Affairs (MOFA) said Sunday.
The six cities in Taiwan that have joined the GCoM -- Taipei, New Taipei, Taoyuan, Taichung, Tainan and Kaohsiung -- are listed under the country classification of "China" on the GCoM's website, even though Taiwan is not part of the People's Republic of China.
MOFA has asked its representative office in Brussels, where the GCoM's global secretariat is headquartered, to correct the country classification of the six Taiwanese cities based on the membership application forms they filed, it said in a statement.
MOFA will also direct the office to contact the Brussels-based secretariat of ICLEI -- Local Governments for Sustainability -- a founding partner of GCoM, to insist that related organizations not belittle Taiwan's local governments by classifying them under the wrong country name, the statement said.
All six cities have also filed protests over the issue.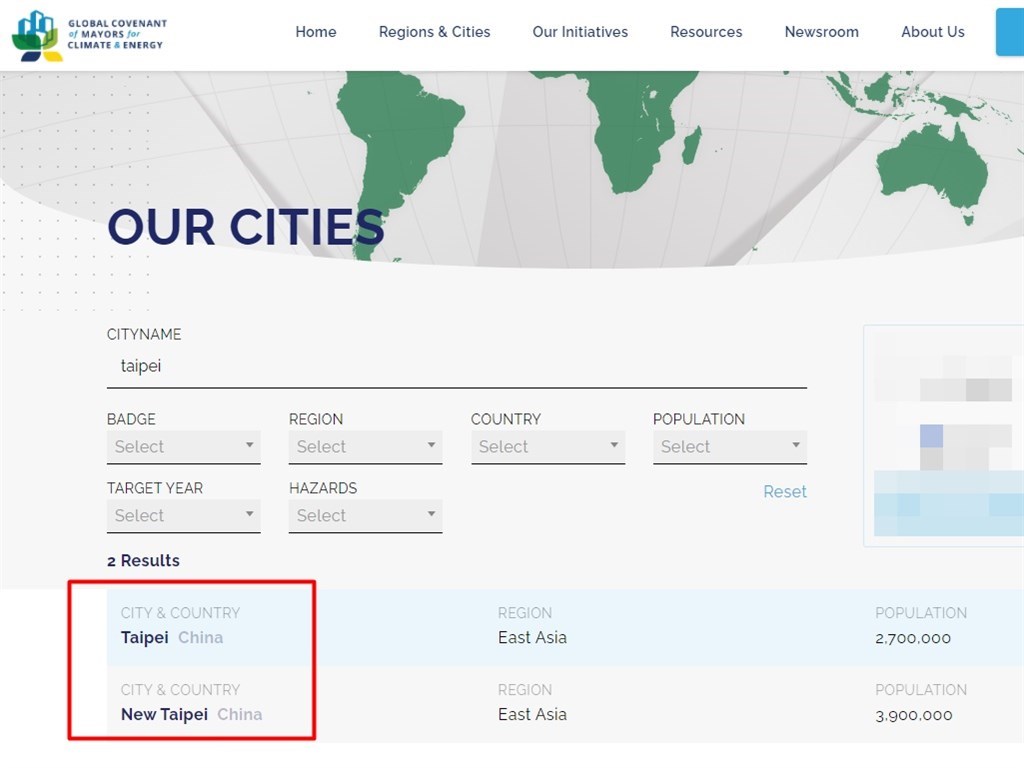 The Kaohsiung City government said in a statement Saturday that its Environmental Protection Bureau has contacted ICLEI Secretary-General Gino Van Begin through the ICLEI Kaohsiung Capacity Center -- the only ICLEI capacity center in East Asia -- to express its dismay.
It said Taiwan is not part of China and demanded that the designation be rectified.
"We will not accept any belittling of Taiwan by the international community or international organizations," the city government said.
Kaohsiung became Taiwan's first ICLEI member city in 2006, and it did not register its name under the name of "China" when it joined ICLEI or took part in any projects or competitions by international organizations, the city said in the statement.
Taoyuan said in a statement that it has also expressed its opposition to the belittling of Taiwan by any international organization in a message sent to ICLEI.
Similarly, the Taipei and Taichung city governments on Sunday protested as being listed as part of China, and threatened to withdraw from the GCoM and its related meetings and organizations if their cities are not classified correctly.
They said they asked the GCoM to change the country designation to Chinese Taipei, the same designation used for them and all other local Taiwan governments on the ICLEI's website.