Chinese ship lingering off east coast as Taiwan holds missile tests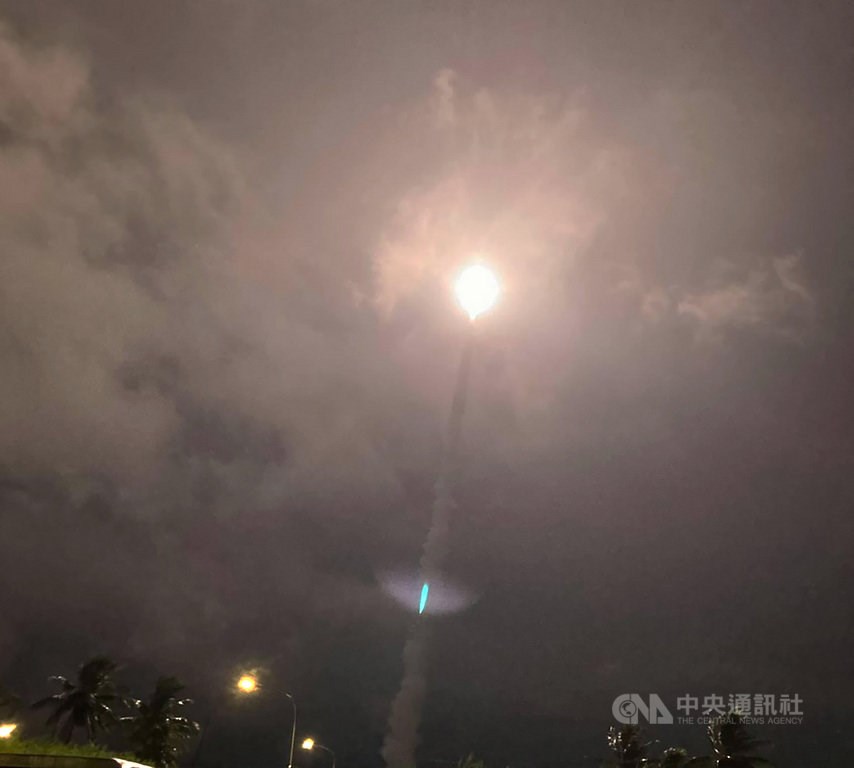 Taitung, Sept. 25 (CNA) A Chinese intelligence vessel remains deployed in waters off Taiwan's eastern coast as Taiwan hold missile tests in the area.
The vessel has remained in the area since Sept. 18 -- the longest continuous stay seen in recent years -- according to military sources.
But because it has not entered Taiwan's 24-nautical mile contiguous zone, Taiwan can only monitor the ship instead of driving it away, the sources said.
The appearance of the Chinese ship coincides with missile tests Taiwan held in the area Thursday night and was expected to continue on Friday.
A notice posted on Thursday by the National Chung-shan Institute of Science and Technology (NCSIST), Taiwan's top weapons developer, said it was planning to fire missiles from Jioupeng Military Base (九鵬基地) in the southern Pingtung County and from eastern Taiwan on Thursday and Friday.
It warned in the notice that the danger zone of the tests covered waters up to 300 kilometers off Taiwan's east coast from Hualien County to Orchid Island in Taitung County, and that there were no limits on the altitude of the missiles' trajectory.
The Chinese intelligence vessel is said to be maintaining a presence in waters 38-75 nautical miles off the coast of Hualien County.
Ministry of National Defense spokesman Major General Shih Shun-wen (史順文) told CNA that the military has been closely monitoring the situation near Taiwan and in its skies to safeguard national security.
Tensions between Taiwan and China have intensified in recent months, with Chinese military warplanes repeatedly entering Taiwan's air defense identification zone as Taiwan has stepped up its political engagement with the United States.