Taiwan not seeking formal ties with U.S. at present: foreign minister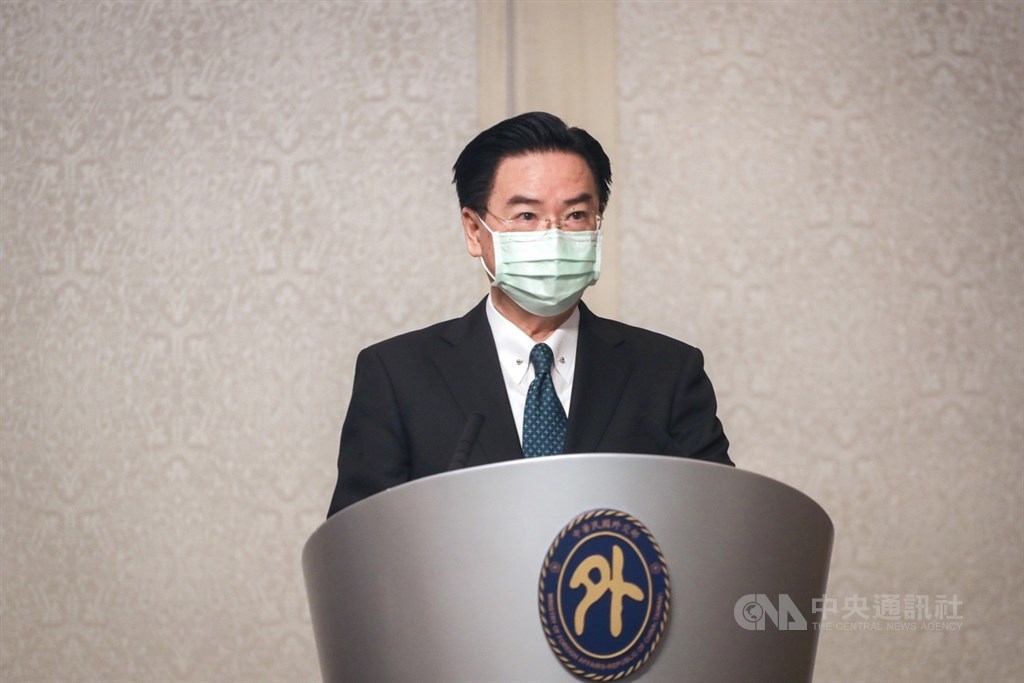 Washington, Sept. 23 (CNA) Taiwan's Foreign Minister Joseph Wu (吳釗燮) told American media on Sunday that the country is not presently seeking formal ties with the U.S., despite a recent significant improvement in relations between the two sides.
"We are not seeking full diplomatic relations with the United States at this moment," Wu told Washington-based National Public Radio (NPR).
"But certainly, there's a lot of room for us to explore how to strengthen relations between Taiwan and the United States," Wu told NPR.
"And we have been advocating that Taiwan and the United States should further strengthen their economic relations, trade relations, political relations, even security relations," Wu said.
Wu was interviewed via Skype by NPR on Sunday and it was published on its website Tuesday evening (Wednesday morning Taipei time).
Wu told NPR that there has already been "tremendous advancement" in Taiwan-U.S. relations and described the recent visit of U.S. Under Secretary of State Keith Krach to Taiwan as "monumental."
Krach was in Taiwan from Sept. 17-19 to attend a memorial service for former President Lee Teng-hui (李登輝), while U.S. Health Secretary Alex Azar visited Taiwan from Aug. 9-12.
The two were the highest-ranking U.S. officials to visit Taiwan since 1979, when Washington switched diplomatic recognition from Taipei to Beijing.
The visits angered Beijing, which reacted by sending dozens of military jets into the airspace near Taiwan during the visits by the U.S. officials, some of which crossed the median line of the Taiwan Strait, raising tension in the region.
Beijing sees Taiwan as part of its territory and opposes any official contact that implies a promotion of Taiwan's status as an independent nation.
In the interview with NPR, Wu said the Chinese military activities around Taiwan were a concern, stressing that "crossing the median line of the Taiwan Strait is particularly alarming."
He expressed hope that the U.S. will continue to sell "defensive articles" to Taiwan amid the increasing military threats from China and stressed that Taiwan was not relying on the U.S. to intervene in the event of a clash with China.
Wu also said in the interview that Taiwan does not feel it is being used by the Trump administration as a pawn between the U.S. and China.