President Tsai pledges to defend Taiwan's airspace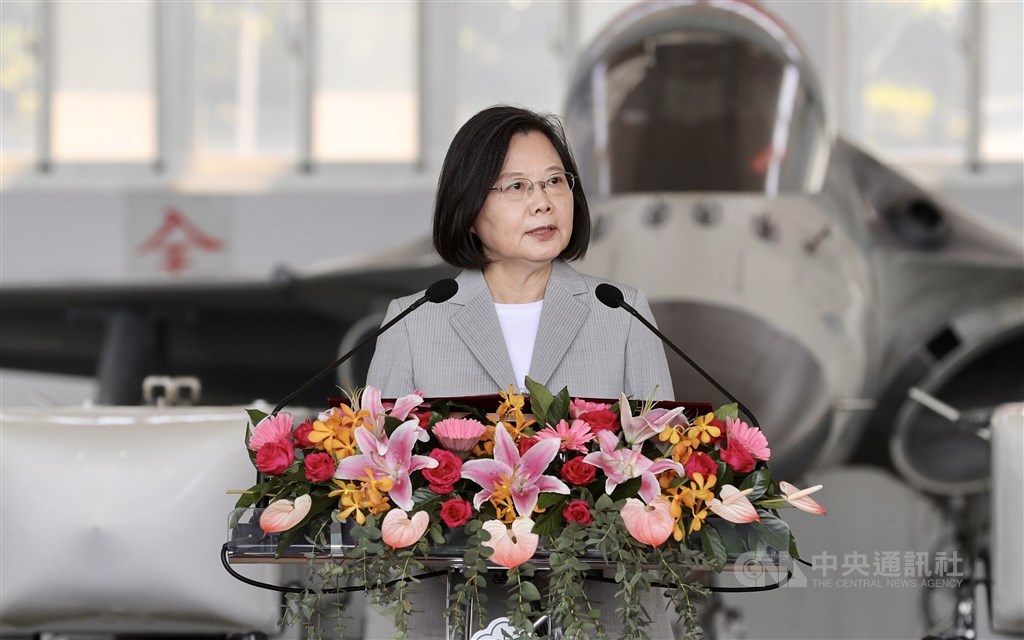 Taipei, Sept. 22 (CNA) Taiwan will not allow others to display military might in its territorial airspace, President Tsai Ing-wen (蔡英文) pledged Tuesday while touring an Air Force fighter squadron in Penghu that sits on the front lines of the country's air defenses.
Tsai said in the offshore county in the Taiwan Strait that she has full confidence in the nation's Air Force to protect the country amid rising military coercion from the other side of the Strait.
On behalf of the nation, Tsai expressed her gratitude to Air Force personnel and pilots who are on call around the clock to protect Taiwan's airspace at any moment.
"We will never allow others to display their military might in our territorial airspace," Tsai said, an apparent reference to China, even if its military aircraft have not been detected to date in airspace above Taiwan's territory or territorial waters, defined as waters 12 nautical miles (22.2 kilometers) from a country's coastline.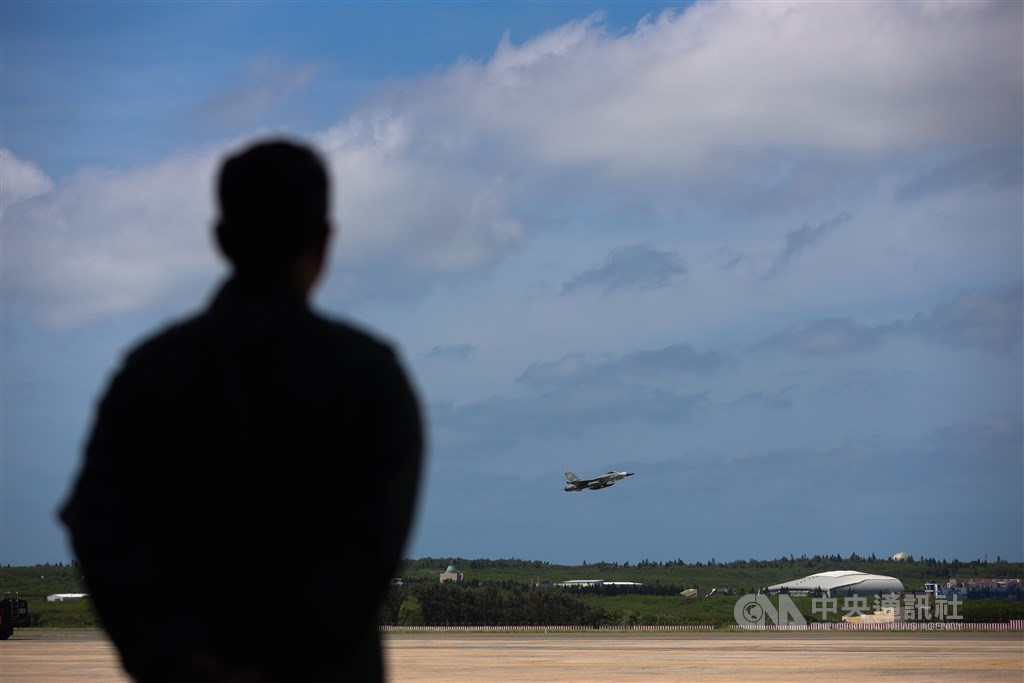 Multiple Chinese warplanes, however, crossed the median line of the Taiwan Strait or entered Taiwan's southwest air defense identification zone (ADIZ) starting Sept. 16, and did so again on Sept. 18, 19 and 21.
An ADIZ is airspace over land or water in which the identification, location, and control of aircraft is performed by a country in the interest of its national security.
ADIZ is usually established by a country according to its national defense needs. However, no legal foundation for ADIZs is explicitly stipulated in international law.
Chinese military aircraft have often been detected entering Taiwan's ADIZ in recent years but not in its territorial airspace.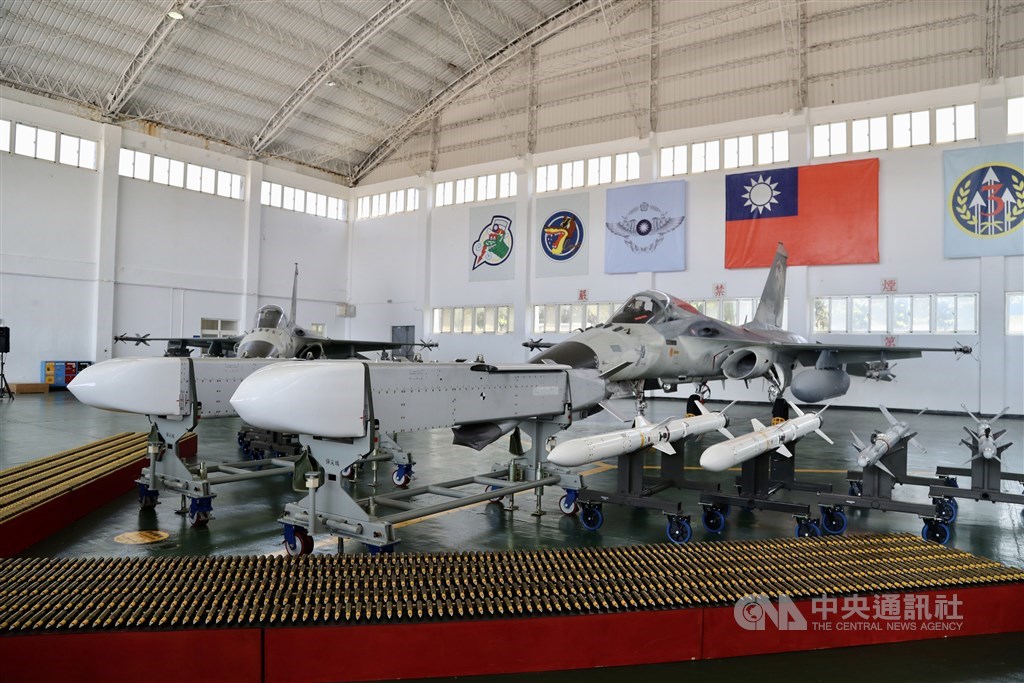 Currently, a squadron of IDF jets is stationed in Penghu County, an archipelago of 90 islands in the Taiwan Strait, at Magong Airport from April to September to be able to respond immediately to any activity from China's military aircraft.
The squadron known as Tien Chu (天駒) troop, or Sky Horse troop, has been stationed for part of the year at Penghu since 1964 and has served as one piece of the country's front-line air defense since then.
Taiwan's military recently announced it would extend the squadron's deployment in Penghu until the end of the year in 2020 because of the increased frequency of air incursions by China's military into Taiwan's ADIZ or over the median line.
Meanwhile, during Tsai's tour of the squadron, which was open to the press, the military gave a rare glimpse of locally developed Wan Chien (萬劍), or "ten thousand swords," air-to-ground cruise missiles.
The long-range missile developed by the military's top research unit, National Chung-Shan Institute of Science and Technology (NCSIST), is said to be able to hit Chinese airports and military units in coastal Fujian and Guangdong provinces if they are fired by Taiwan's fighter jets from around the Taiwan Strait median line.