President Tsai pushes for investment deal with EU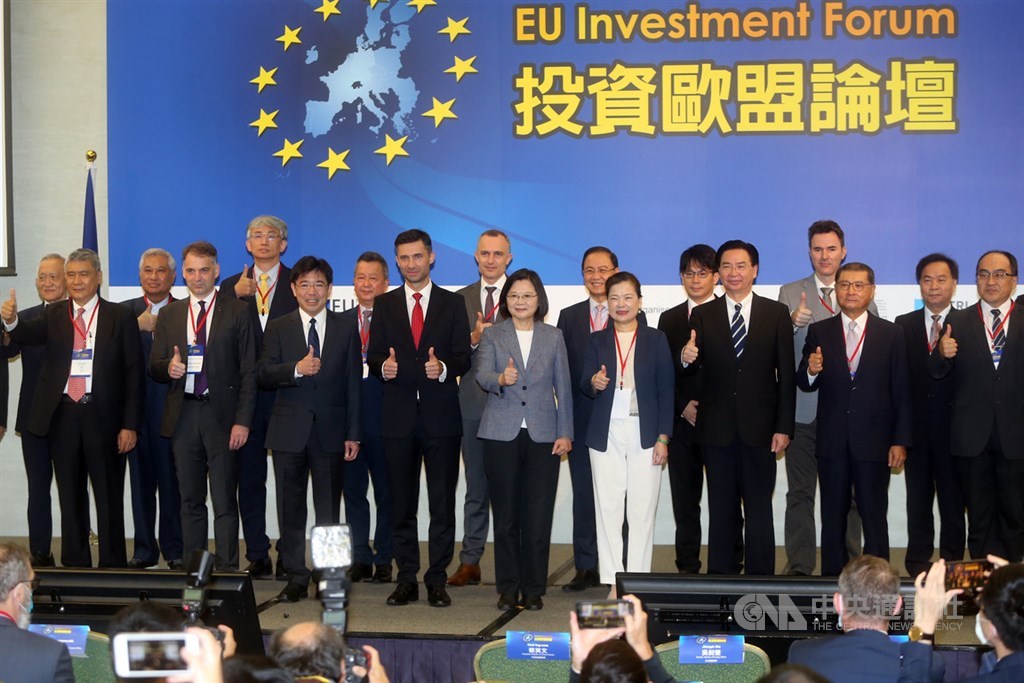 Taipei, Sept. 22 (CNA) President Tsai Ing-wen (蔡英文) said Tuesday that Taiwan and the European Union should negotiate a bilateral investment agreement that would lead to mutual prosperity in a post-pandemic era.
Speaking at the opening of the 2020 EU Investment Forum (EIF) in Taipei, Tsai said Taiwan is well positioned to become one of the EU's top partners in the fields of biotech, health and mobility, and information and communications technology.
Taiwan and the EU should capitalize on the current circumstances, which have driven up demand in those sectors, and negotiate a mutually beneficial bilateral investment agreement (BIA), she said.
"A BIA is the key to this success and will help us all thrive in the digital age," Tsai said. "Taiwan and the EU have laid the groundwork for an even stronger partnership. Now it is up to us to take it forward."
Also addressing the opening ceremony, Filip Grzegorzewski, head of the European Economic and Trade Office (EETO), said the EU and Taiwan have "unique possibilities" to embrace new opportunities brought about by the COVID-19 pandemic and the trade war between the United States and China.
He said the EU and Taiwan both have an open and transparent international trading system and aspire to creating a sustainable, green and digital society, commonalities that could serve as a foundation for closer economic ties.
The forum, aimed at pitching EU investment opportunities directly to Taiwanese companies, was held at the Taipei International Conference Centre (TICC), attracting hundreds of participants from various sectors in Taiwan.
Economics Minister Wang Mei-Hua (王美花), Foreign Minister Joseph Wu (吳釗燮) and representatives from the EU offices in Taiwan also attended the opening ceremony.
The forum includes an exhibit that promotes investment opportunities in the 15 EU member states that have offices in Taiwan.
One of the Taiwan company representatives at the forum, Delta Electronics Chairman Yancey Hai (海英俊), said the advantages of investing in the EU include its sizable market potential and demand for products and services geared toward a cleaner future.
On the other hand, there are challenges such as the cost of doing business in the EU, the diverse countries in the bloc, and the labor laws, said Hai, who has 20-plus years of investment experience in Europe.