Foreign dignitaries send messages of tribute to late President Lee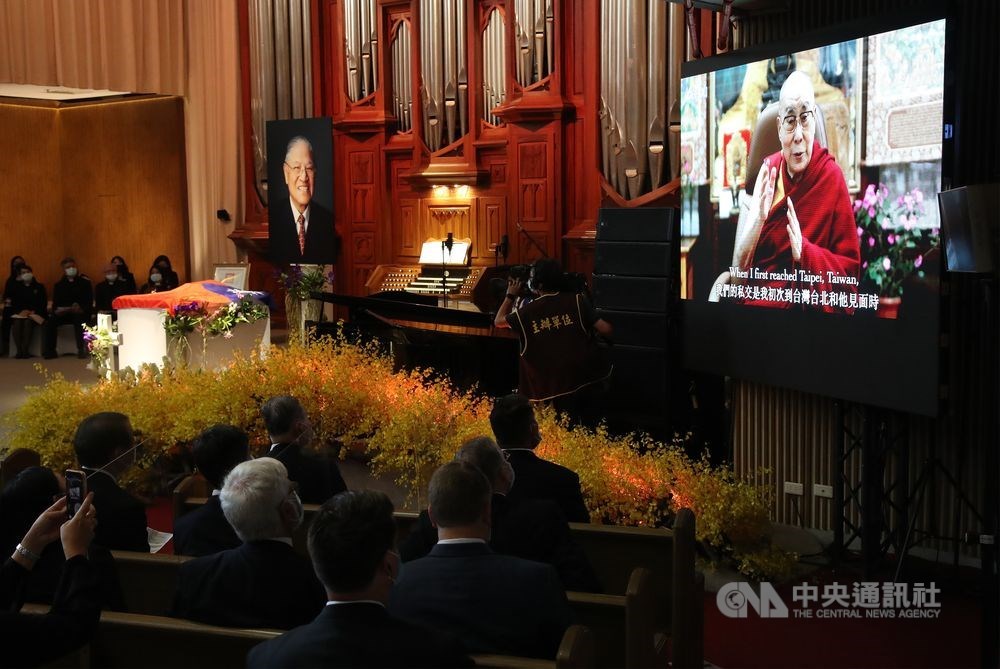 Taipei, Sept. 19 (CNA) Japanese Prime Minister Shinzo Abe sent a written tribute to late Taiwan President Lee Teng-hui (李登輝), which was read Saturday at his memorial service in New Taipei, while the Dalai Lama sent a recorded video message.
"I admired his commitment to democracy and freedom and his preservation of Chinese culture in Taiwan," the Dalai Lama said in the video, which was shown at the memorial service at a chapel in the city's Tamsui District.
Referring to Lee as a close friend, the Dalai Lama, the spiritual leader of the Tibetan people, said he will always remember the late president and will pray for his reincarnation.
Meanwhile, in Abe's written message, he said Lee had contributed greatly to the friendship built between Taiwan and Japan.
Lee also helped institute universal values such as freedom, democracy and human rights in Taiwan, and was known to the world as Mr. Democracy, Abe said in the message.
"Please become a thousand winds that blow, and gently be there for Japan and Taiwan," Abe wrote.
Several foreign dignitaries attended the memorial in person, including United States Under Secretary of State Keith Krach and former Japanese Prime Minister Yoshiro Mori.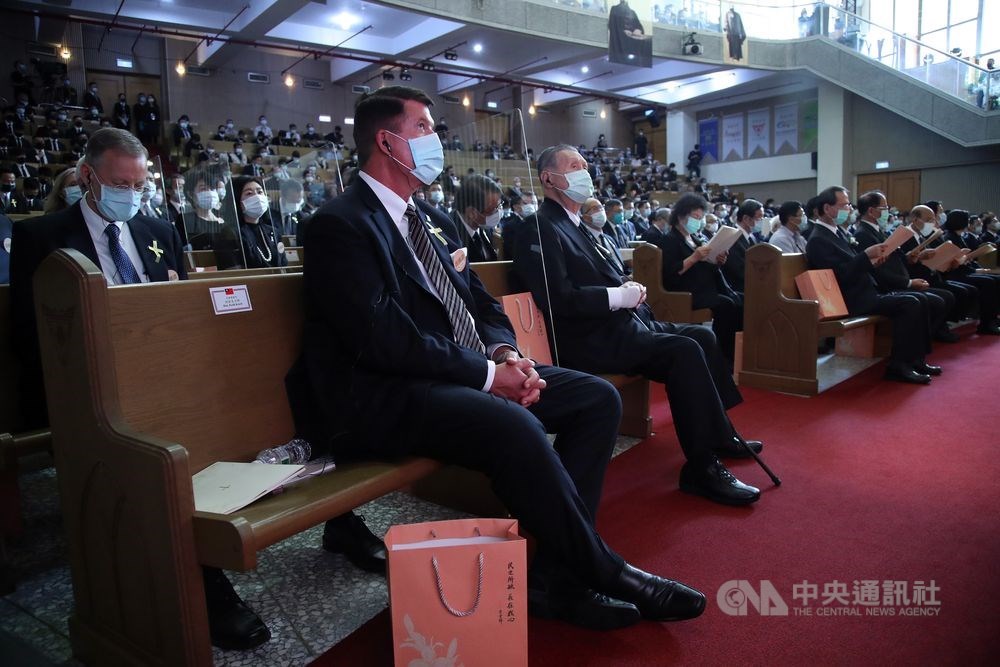 Mori's tribute to Lee, published on the Facebook page of the Japan-Taiwan Exchange Association after the service, said Lee had led Taiwan to freedom and prosperity.
Mori said Lee had been an inspiration to him, Japanese parliamentarians and young people. The former prime minister said he hoped to see growing understanding between the young people of Taiwan and Japan.
He also called on the two countries to let go of old differences and work together toward peaceful bilateral relations and greater freedom and democracy.
The 2.5-hour memorial service, held at the chapel at Aletheia University, was attended by 1,000 people, including 40 members of the diplomatic corps in Taiwan, President Tsai Ing-wen (蔡英文), politicians across party lines, and Lee's family.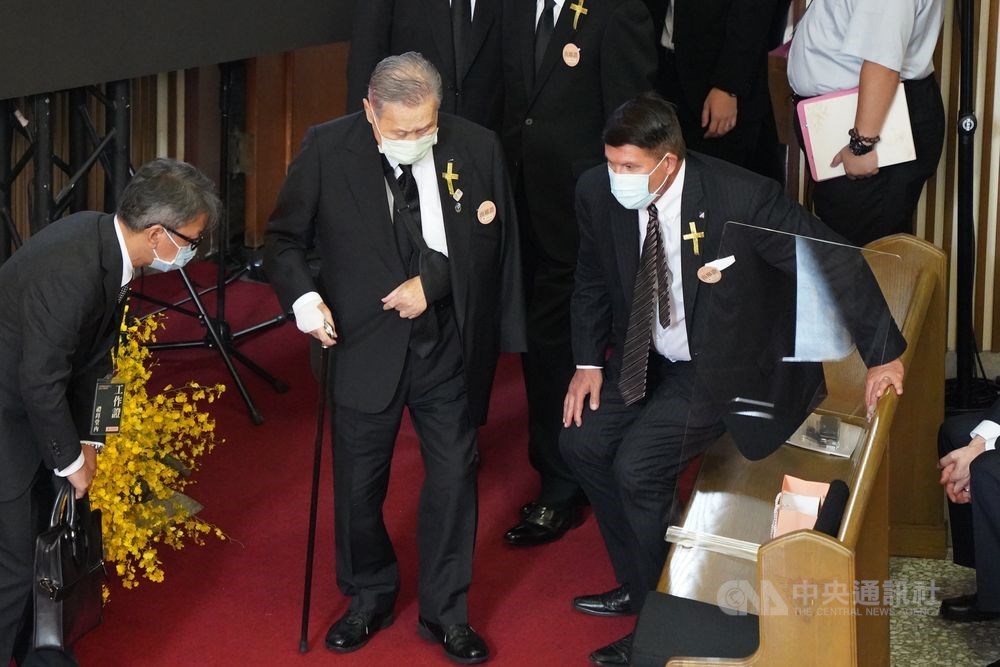 In a booklet of family tributes displayed at the memorial, Lee's granddaughter Lee Kun-yi (李坤儀) shared her memories of him, saying he was a loving grandfather who would get up early to walk with his grandchildren.
She said she was happy to have shared his life, which was full of wonderful experiences that had made it worthwhile.
Lee's ashes will be buried in the Wuzhi Mountain Military Cemetery on Oct. 7.
Lee died at the age of 97 on July 30 after five months at Taipei Veterans General Hospital. He served as president of the Republic of China (Taiwan) from 1988-2000.
Video released by the Presidential Office