Azar praises Lee Teng-hui's 'democratic legacy' in visit to memorial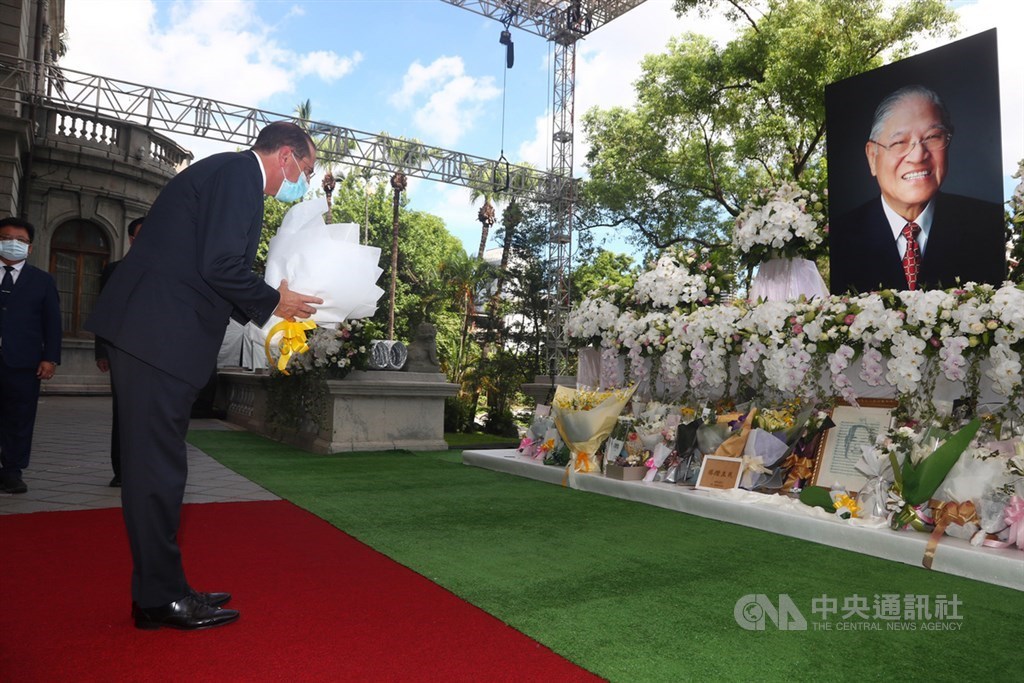 Taipei, Aug. 12 (CNA) United States Secretary of Health and Human Services Alex Azar on Wednesday paid his respects to the late Taiwanese President Lee Teng-hui (李登輝), whom he praised for his "democratic legacy" and lasting contributions to the U.S.-Taiwan relationship.
In a morning visit to the Taipei Guest House, where a memorial has been set up for the former president, Azar left a handwritten note that read "President Lee's democratic legacy will forever propel the U.S.-Taiwan relationship."
Lee, who served as Taiwan's president from 1988-2000, died on July 30 at the age of 97.
Later in the morning, the American delegation traveled to New Taipei City for a tour of Chang Hong Machinery Co., a member of the "National Face Mask Team" of private sector manufacturers requisitioned by the government to produce face masks.
Azar was accompanied on the visit, which was not open to the media, by Vice Premier Shen Jong-chin (沈榮津).
Under the mask requisitioning program, which was started in February in response to the outbreak of COVID-19, Taiwan raised its daily mask output from 1.88 million to 20 million.
In addition to implementing a rationing program to guarantee domestic supplies, Taiwan has donated some 51 million masks worldwide during the COVID-19 pandemic, including more than 10 million to the United States.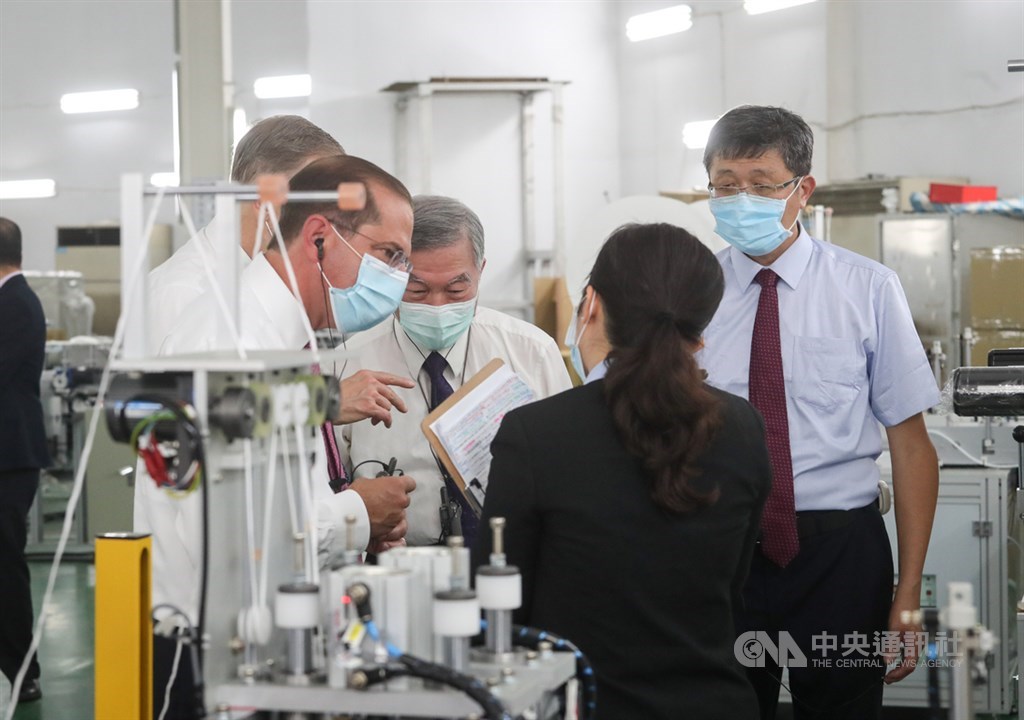 Separately on Wednesday, former Taiwan Vice President Chen Chien-jen (陳建仁) confirmed that he had spoken with Azar on Tuesday evening regarding the development and distribution of a COVID-19 vaccine.
According to several Taiwanese media reports, Chen said the U.S. would "consider" supplying Taiwan with any vaccine it successfully developed.
Azar's delegation, which arrived in Taiwan on Sunday, is expected to depart Wednesday afternoon.
His visit is the first by a U.S. Cabinet official since 2014, when then U.S. President Barack Obama sent Environmental Protection Agency administrator Gina McCarthy.