Political heavyweights across party lines attend Lee's memorial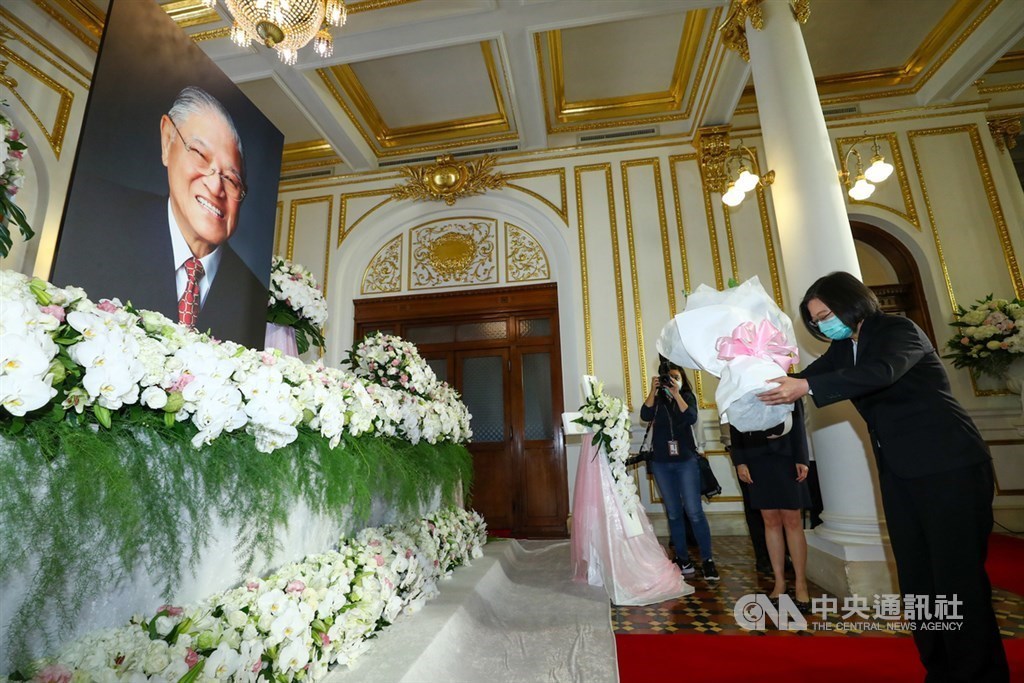 Taipei, Aug. 1 (CNA) President Tsai Ing-wen (蔡英文) and several political heavyweights across party lines attended on Saturday a memorial dedicated to former President Lee Teng-hui (李登輝), who died Thursday from multiple organ failure at the age of 97.
The memorial, being held at the Taipei Guest House and open to the public from 10 a.m. to 5 p.m. until Aug. 16, features photographs and video clips chronicling Lee's life as well as displays of his personal items.
Although not making any comment, Tsai left a handwritten message reading "Taiwan's democracy is in your eternal care" on a Lennon Wall in honor of Lee.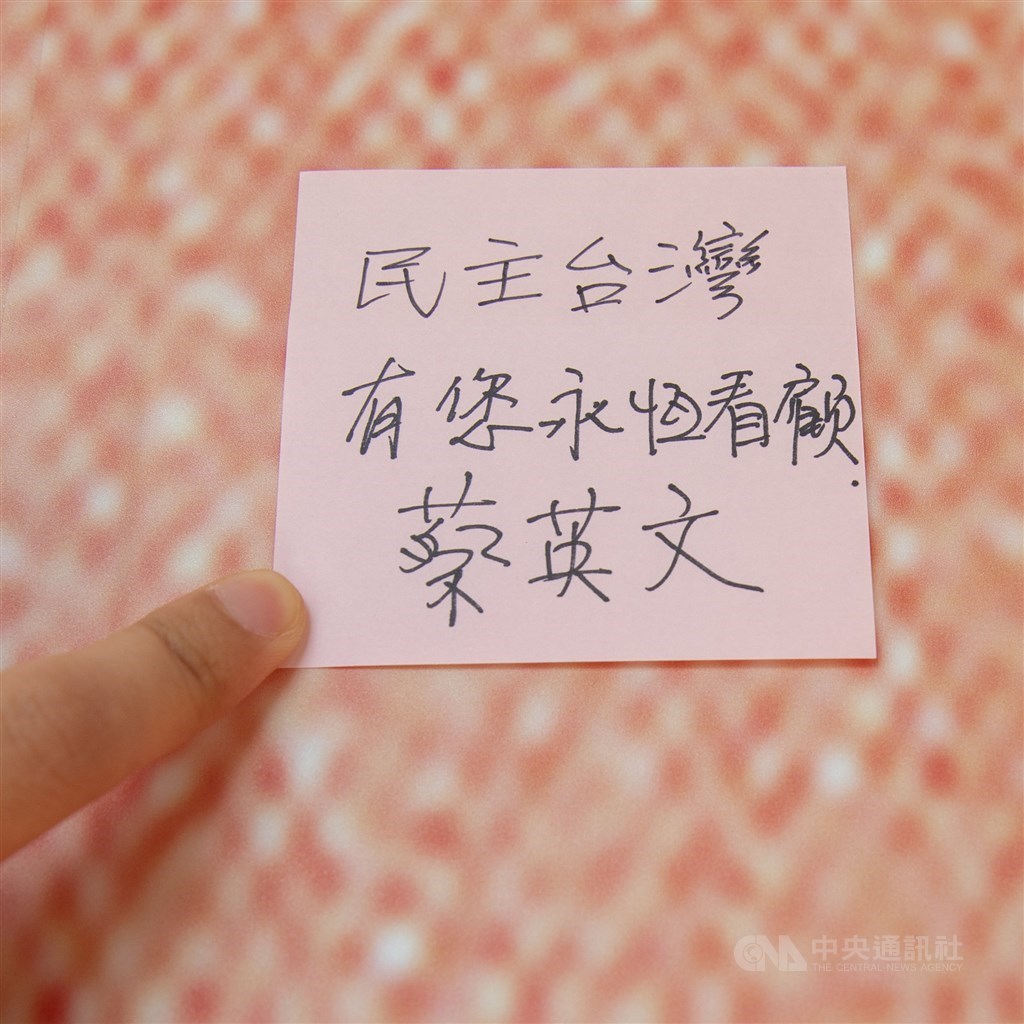 Other dignitaries who paid their respects included former President Ma Ying-jeou (馬英九), Vice President Lai Ching-te (賴清德), Premier Su Tseng-chang (蘇貞昌), Legislative Yuan Speaker You Si-kun (游錫堃), and former opposition Kuomintang (KMT) party chairmen Wu Poh-hsiung (吳伯雄) and Wu Den-yih (吳敦義).
In a Facebook post after his visit, Ma wrote that Lee played a crucial role in the lead up to the "1992 consensus" some 28 years ago, when the National Unification Council (NUC) under Lee's governance passed a definition of the meaning of "one-China."
The definition states that "both sides of the Taiwan Strait agree that there is only one China. However, the two sides of the Straits have different opinions as to the meaning of 'one China.'"
The passage of the definition on Aug. 1, 1992 led to the formation of the "1992 consensus" during a meeting held three months later in November that year between the Taiwan-based Straits Exchange Foundation (SEF) and China's Association for Relations Across the Taiwan Strait (ARATS) held in Hong Kong, Ma wrote.
The "1992 consensus" allowed both sides of the strait to reach a consensus that saw "one China with different interpretations," he explained.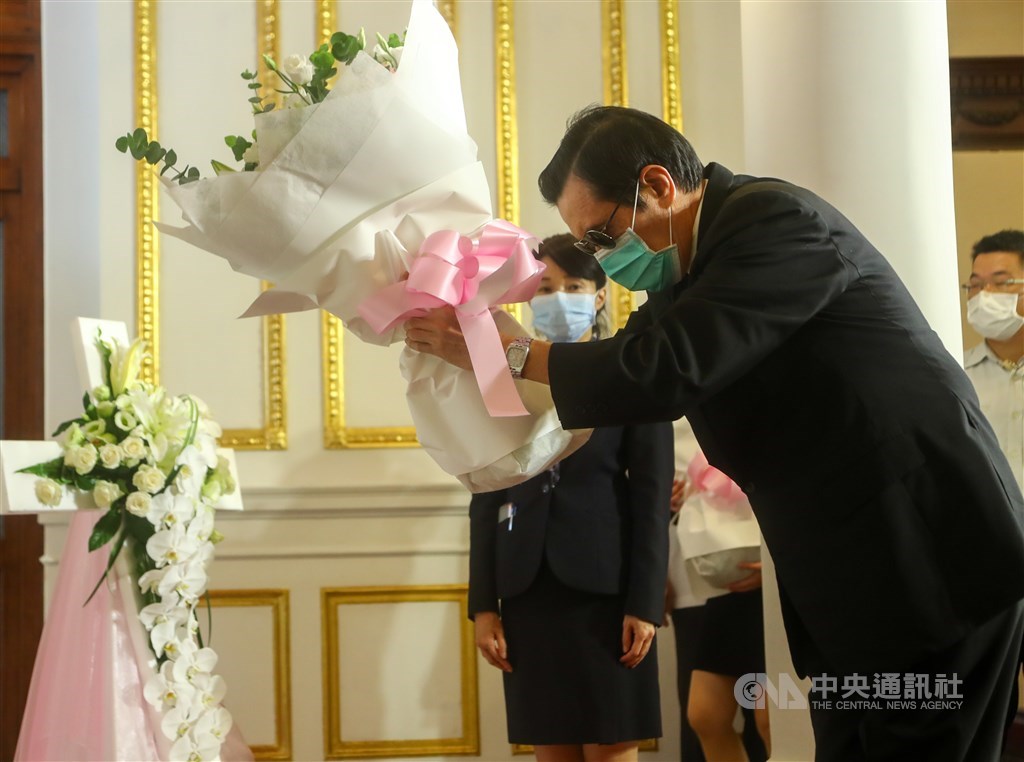 The peace and prosperity enjoyed by both sides of the strait, as Ma described his eight years in office from 2008 to 2016, in part can be attributed to Lee's efforts.
Lee and Ma came to disagree, however, on Taiwan's relationship with China.
While he was still president in the mid-1990s, Lee was more intent on establishing Taiwan as a state that was independent of China, describing cross-strait relations as a special state-to-state relationship.
Also Saturday, Japan's representative to Taiwan Hiroyasu Izumi (泉裕泰) praised Lee for having been a great political leader who helped shape Taiwan's freedom and democracy.
Speaking to reporters after the memorial, Izumi expressed regret that he did not have the chance to meet with Lee in person after assuming his post in Taipei last year.