KMT's Zeng confirmed as new Kaohsiung City Council speaker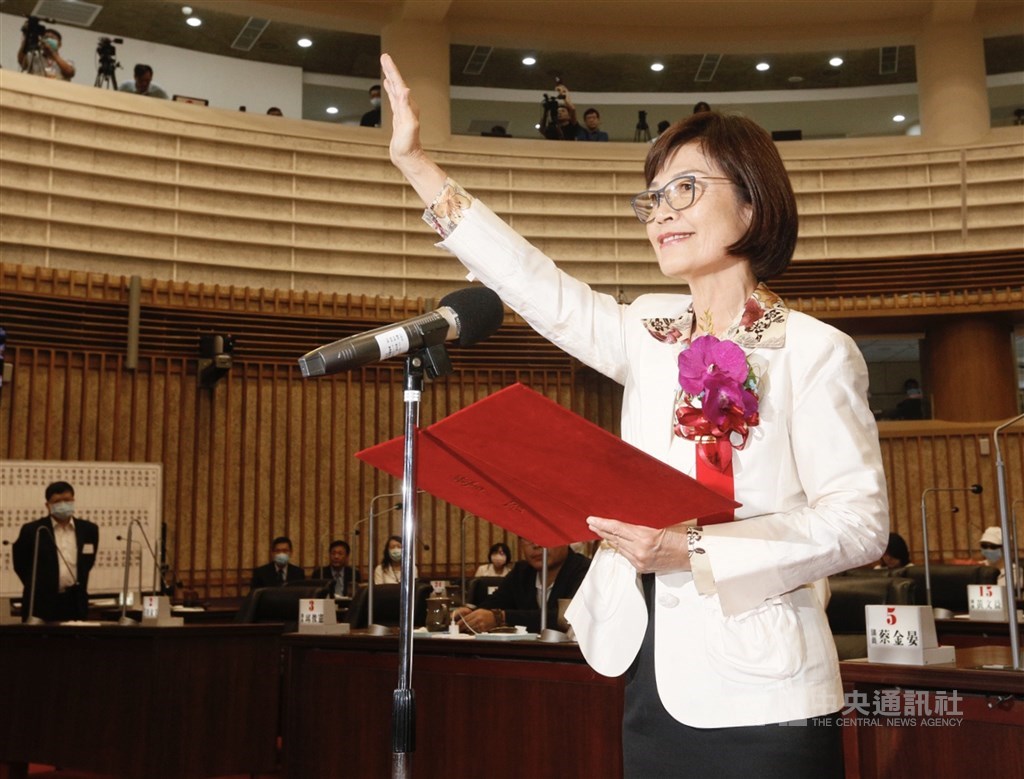 Kaohsiung, July 31 (CNA) Zeng Li-yan (曾麗燕) of the main opposition Kuomintang (KMT) was confirmed Friday as the new Kaohsiung City Council speaker, replacing Hsu Kun-yuan (許崑源) who died after falling to his death in early June.
Zeng was confirmed as the new speaker in a 35-27 vote, beating Chang Sheng-fu (張勝富) of the ruling Democratic Progressive Party (DPP).
Speaking after her election on Friday, Zeng said the position came with a big responsibility, and she vowed to do her best.
The KMT currently holds 31 seats against the DPP's 25 in the city council, which currently has 65 seats with Hsu's seat vacant.
The remaining seats are held by smaller parties such as the People First Party (PFP) and New Power Party (NPP).
The council was previously headed by Hsu, 63, a seven-term Kaohsiung city councilor and two-term speaker, who died after falling from his 17th-floor residence on June 6.
Authorities are still investigating the incident. It remains unclear if Hsu's death was associated with the recall vote against KMT's Han Kuo-yu (韓國瑜), Kaohsiung's former mayor, which concluded hours before Hsu died. Kaohsiung residents voted overwhelmingly to remove Han in the recall vote.
Hsu had been a strong supporter of Han since the latter took over the Kaohsiung branch of the KMT in September 2017 and played an important role in Han's surprise victory in the mayoral election in November 2018.
The southern Taiwanese city is scheduled to hold a by-election on Aug. 15 for the city's new mayor.