MOFA clears presidential secretary-general of controversial travel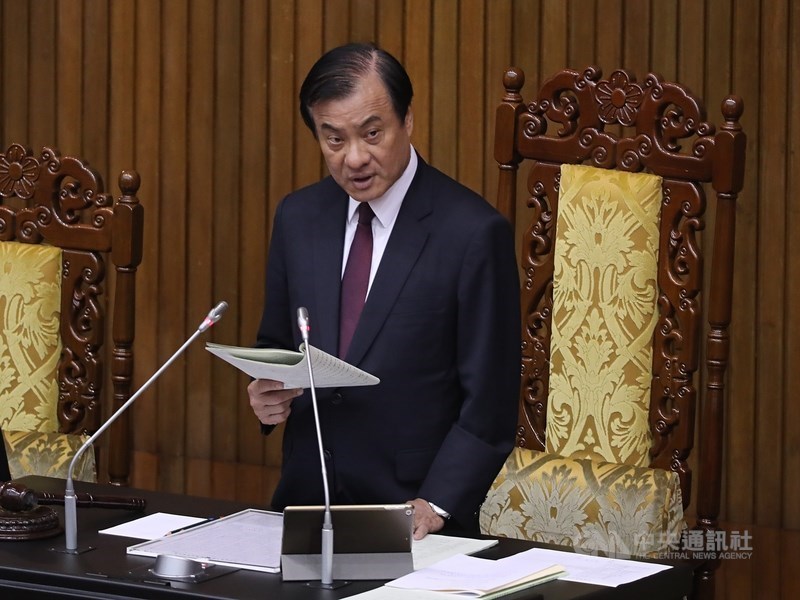 Taipei, July 20 (CNA) No travel records were found that showed Su Jia-chyuan (蘇嘉全), secretary-general of the Presidential Office, and his nephew legislator Su Chen-ching (蘇震清), had visited Indonesia in 2017, the Ministry of Foreign Affairs (MOFA) said Monday.
The two were accused of taking a controversial trip to Indonesia in 2017 for personal gains, by officials of the opposition Kuomintang (KMT) in a press conference earlier on Monday.
The KMT cited a telegram allegedly sent by Taiwan's representative office in Indonesia to MOFA on Dec. 20 that year.
According to the telegram, the younger Su visited Indonesia in August 2017 along with high-level managers of several government-owned enterprises. They allegedly met with influential Indonesian government officials, without prior notifications to MOFA and the Ministry of Economic Affairs (MOEA) in Taiwan.
One month later, he again visited Indonesia, this time with his uncle, who was the speaker of the Legislative Yuan at that time. They refused assistance and participation offered by Taiwan's representative office there, the telegram read.
Both trips were arranged by a manpower agency, the telegram added.
"Middlemen have likely taken control of the government-owned enterprises, allowing themselves to pursue personal profits by bypassing relevant government agencies," the telegram read.
Responding to media questions, MOFA said in a statement that it found no travel records indicating that the Sus had visited Indonesia in 2017.
MOFA, however, refused to confirm the authenticity of the telegram.
With regards to the younger Su's multiple trips to Indonesia, the MOFA said it will leave the issue for MOEA to clarify.
Meanwhile, both Su Jia-chyuan and Su Chen-ching denied the KMT's accusations.
The office of Su Jia-chyuan said in a statement that he only visited Indonesia in September 2016 and October 2019 to meet overseas Taiwanese communities and to promote the government's New Southbound Policy.
As campaigning for elections in Taiwan were part of the purpose of both trips, Su declined involvement of Taiwan's representative office there so that administrative neutrality would not be violated, the statement said.
Su's office said it will file charges against those mudslingers to defend Su's reputation.