Legislature approves nominees for NCC posts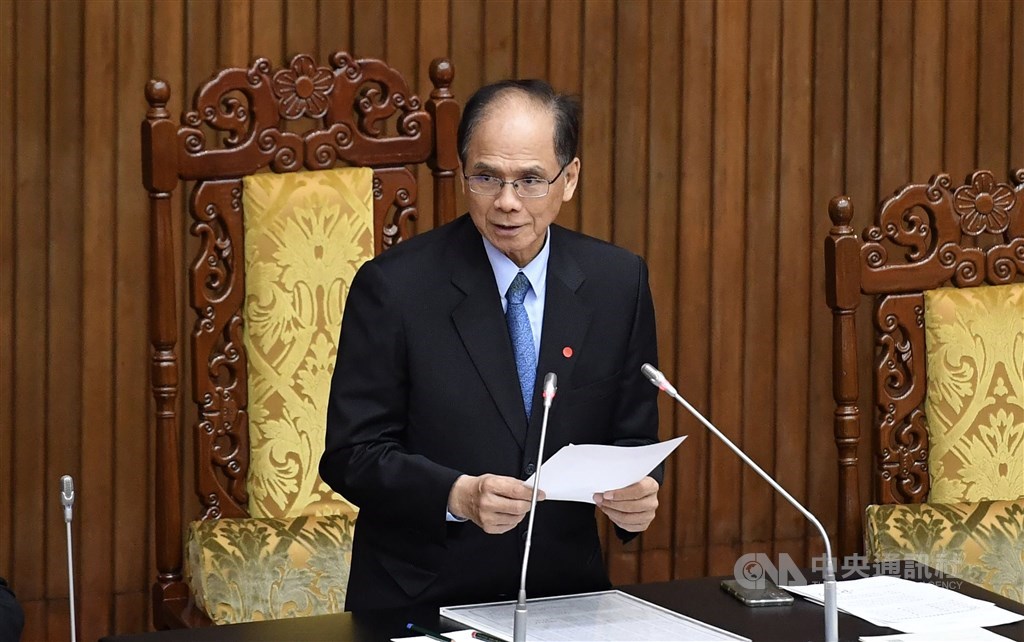 Taipei, July 10 (CNA) The Legislature on Friday confirmed five nominees to serve on the National Communications Commission (NCC), Taiwan's top telecommunications and broadcasting regulator.
Acting NCC Chairman Chen Yaw-shyang (陳耀祥) was confirmed as chairman in a session attended by 99 of the body's 113 lawmakers.
Other approved nominees include Wong Po-tsong (翁柏宗), a former NCC vice chairman, who was nominated to return to the post.
NCC Chief Secretary Hsiao Chi-hung (蕭祈宏), National Taiwan University Graduate Institute of Journalism professor Lin Lihyun (林麗雲) and National Taiwan Normal University Graduate Institute of Mass Communications professor Wang Wei-ching (王維菁) were also confirmed as members of the regulatory body.
All of the nominees were confirmed with either 65 votes or 68 votes -- more than half of the 99 lawmakers present -- relying on the support of the ruling Democratic Progressive Party (DPP) and its political partners.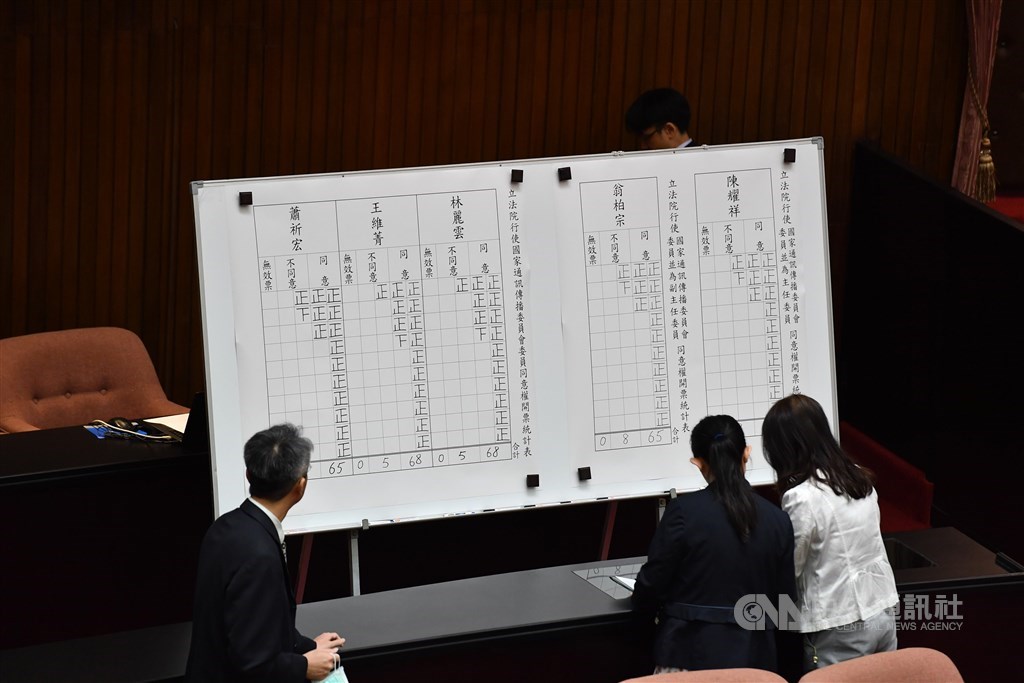 The opposition Kuomintang (KMT) caucus, which has 38 seats in the Legislature, abstained from the votes to express its opposition to the nominees who they said were picked to engage in censorship for the ruling party.
KMT caucus whip Lin Wei-chou (林為洲) said the NCC was established to be an independent body charged with regulating the telecommunications and broadcasting sectors and safeguarding freedom of the press.
This choice of NCC members was "not acceptable," Lin said.
Tsai Pi-ru (蔡壁如), the caucus head of the smaller opposition Taiwan People's Party said her party voted against the nominees in part because four of the five nominees are aligned with the pro-DPP green camp.