Explainer: June 6 vote to recall Kaohsiung Mayor Han Kuo-yu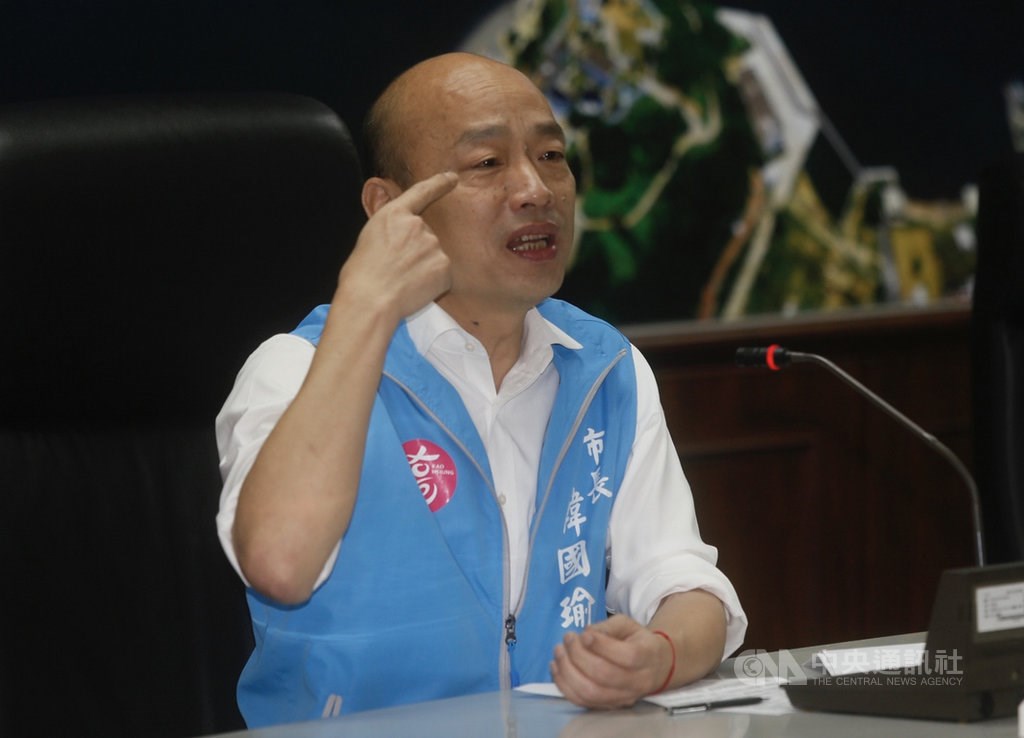 Update: Kaohsiung mayor recall vote coverage
Taipei, June 5 (CNA) Kaohsiung Mayor Han Kuo-yu (韓國瑜) will face a recall vote on Saturday, just a year and a half after he began his four-year term at the end of December 2018.
The vote will be open to Kaohsiung residents and will take place between 8 a.m. and 4 p.m. at 1,823 polling stations across the city, with results expected later that evening.
CNA has put together an explainer on the arguments for and against Han's recall, how the process works and what the next steps could look like.
Q: Has this ever happened before?
No municipal mayor, county magistrate or Legislative Yuan member has been successfully recalled since Taiwan's transition to democracy.
Prior to Han, the most recent recall effort was a 2017 motion by conservative Christian activists to oust New Power Party Legislator Huang Kuo-chang (黃國昌), which fell short of a threshold that requires support from over 25 percent of a district's eligible voters.
Han himself was one of four Kuomintang (KMT) legislators from the Taipei area who faced recall votes in 1994 for supporting the construction of Taiwan's No. 4 nuclear power plant. All four motions failed, as the overall turnout of 21.36 percent fell well short of the legal threshold.
Q: What are the arguments for recall?
WeCare Kaohsiung, one of the groups leading the recall effort, has accused Han of betraying the city's residents by taking a months-long leave of absence to run for president less than a year after being elected mayor.
The group argues that he won his Kaohsiung election with the support of pro-China media and has lost the support of Kaohsiung residents, has failed to solve the city's problems and has made statements that have damaged its image.
Only by seeking an early end to Han's term can the city begin to rebound, according to the group.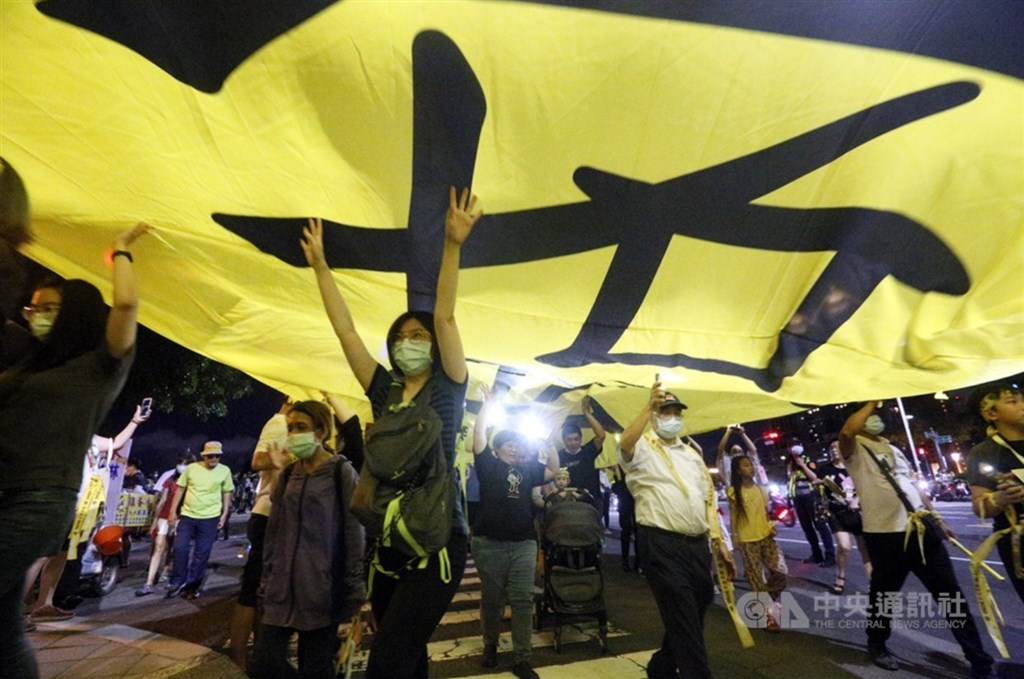 Q: What are the arguments against recall?
Han has defended his record as mayor by listing 15 achievements, including progress on a riverside ferris wheel aimed at boosting tourism, as well as plans to build a science park in the city's Ciaotou District, which he said could create 11,000 new jobs and generate billions of dollars for the city.
His supporters have criticized the recall effort as politically motivated, noting that WeCare Kaohsiung's founder led the Kaohsiung City Bureau of Cultural Affairs during the term of former Democratic Progressive Party Mayor Chen Chu (陳菊).
Han has urged his supporters not to participate in the vote.
Q: What does the law say?
Article 90 of Taiwan's Civil Servants Election and Recall Act says that for a recall motion to pass, at least 25 percent of eligible voters must vote in favor of it, while the number of people voting for the measure must exceed the number who vote against it.
According to the Kaohsiung City Election Commission, the city has 2,299,981 eligible voters, meaning that 574,996 people will need to vote for Han's recall, while also exceeding the number of votes against, for the motion to be approved.
Q: What happens if Han is recalled?
If Han is recalled, the Executive Yuan will appoint someone to fill his position temporarily. Kaohsiung will then have to hold a by-election for a new mayor within three months to serve out the remainder of Han's term. Han, meanwhile, will be prohibited from running for mayor for a period of four years.
However, if Han chooses to initiate a legal challenge against the recall results, a by-election cannot take place until the resolution of the case. In the meantime, whoever is appointed by the government will continue to serve as acting mayor.
Q: What happens if Han is not recalled?
If Han is not recalled, he will serve out the remainder of his term, which ends in December 2022, during which period no additional recall proposals can be brought against him.
Q: When will we know the results?
The results of the recall vote are expected to be known late Saturday. However, the Central Election Commission will only officially announce the results on June 12.
For more background on the topic, see CNA's past coverage of Han's election as mayor in 2018, his unsuccessful run in the 2020 presidential election, and the campaign by Kaohsiung activists to recall him from office.
Enditem/J