'Let Taiwan Passport Be Taiwan': overseas Taiwanese groups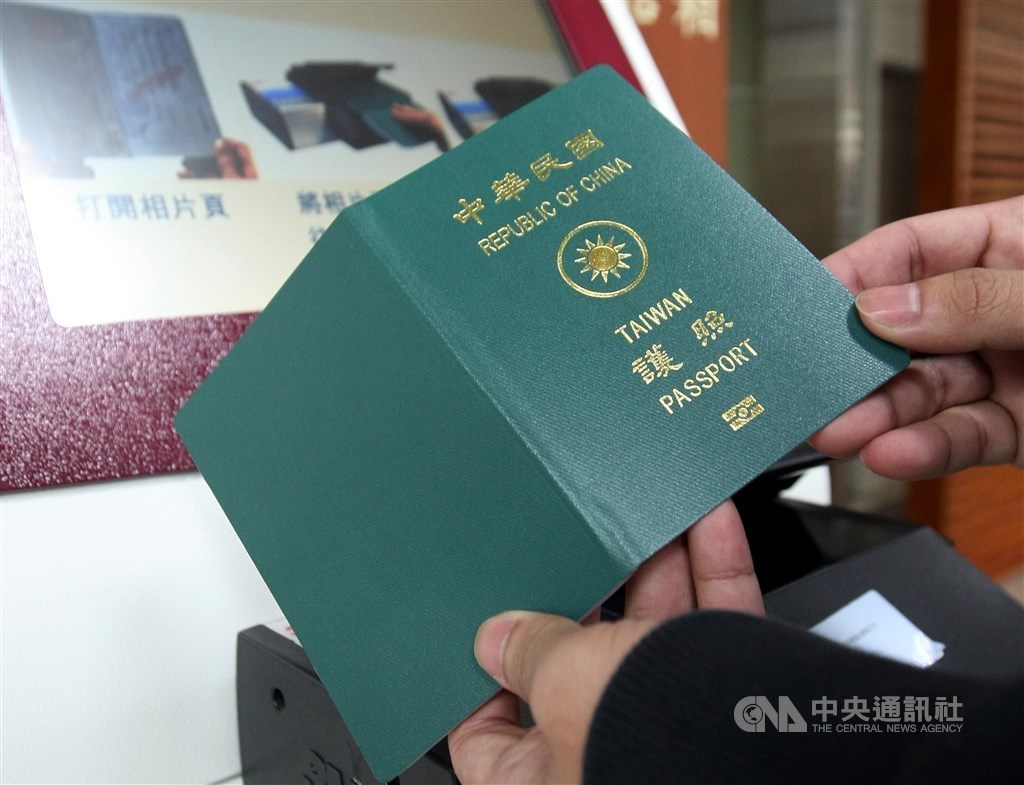 Los Angeles, April 15 (CNA) Several organizations representing overseas Taiwanese on Wednesday called for the English text on the Taiwan passport to refer to the country only as "Taiwan."
In a joint statement headed, "Let Taiwan Passport Be Taiwan," 46 Taiwanese organizations in North and South America, Europe, Asia, and Oceania said they are all familiar with the stories of confusion at foreign immigration desks when Taiwanese present a passport that says "Republic of China" on the front.
While the word "Taiwan" also appears on the passport cover, foreign immigration authorities often mistake it for a Chinese passport, the organizations said.
Failure to draw a clearer distinction between the two countries may have contributed to Taiwan's inclusion in travel bans against China during the COVID-19 coronavirus pandemic, the organizations said.
While a constitutional amendment to change Taiwan's official name - the Republic of China - may not be possible in the short term, there is broad public support for the use of the English designation "Taiwan," the organizations said, citing a poll that shows 74.3 percent support among Taiwanese for that usage.
Ken Wu (吳兆峯), director of the Los Angeles branch of the Formosa Association for Public Affairs, told CNA that he had met many people who did not know "the difference between the R.O.C. and the P.R.C.," in his work in the financial sector.
In some cases, Taiwanese clients are misidentified as Chinese, which can have significant legal repercussions, said Wu, whose organization is among those that signed the statement.
He said that while a name change on the Taiwan passport was unlikely, the government should make the effort, particularly in light of the ruling Democratic Progressive Party's (DPP) long-term goal of promoting the use of the name "Taiwan" internationally.
The "Let Taiwan Passport Be Taiwan" statement followed an online petition launched by an overseas Taiwanese group to change the name of Taiwan's flagship carrier, China Airlines (CAL), to "Taiwan Airlines."
On Tuesday Premier Su Tseng-chang (蘇貞昌) expressed support for the CAL name change but said it may not be possible soon due to freedoms of the air privileges and other concerns.
In the meantime, Su suggested, the airline could use "more symbols of Taiwan" to prevent misconceptions of its origin.