Taiwan on alert against crop-devouring pest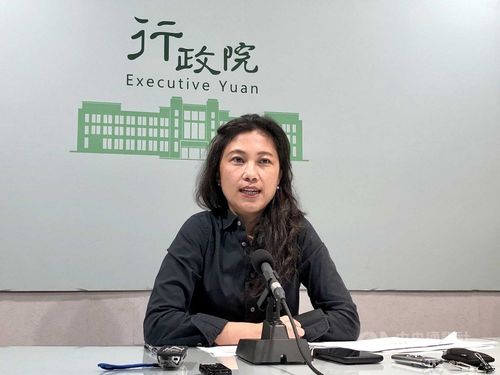 Taipei, June 12 (CNA) Government agencies in Taiwan were placed on high alert on Wednesday after an invasive caterpillar species called fall armyworm (FAW) was found on several farms in three counties, a Cabinet spokesperson said.
The presence of FAW, which are highly destructive to crops, has been reported on farms in Miaoli, Yilan and Chiayi counties over the past few days, prompting Premier Su Tseng-chang (蘇貞昌) convene an inter-agency meeting on Wednesday to discuss control of the crop-destroying pest, Cabinet spokesperson Kolas Yotaka said.
At a press briefing, she said the pests were carried on the recent southwesterly winds from China, where some 18 provinces have been battling an invasion of FAW since January.
The caterpillars, which are the larvae of the podoptera frugiperda moth, get their name from the way they advance with military precision to destroy the leaves and stems of plants.
According to Kolas, Su has directed all agencies and departments to stay on high alert and closely monitor the situation, as the FAW could be more of a challenge than African swine fever (ASF).
Su has also asked the Council of Agriculture (COA) to speed up the process of confirming the presence of FAW on Taiwan farms, Kolas said.
The central government will make funds available to the local governments for pest control, immediately upon request, she said.
Meanwhile, Su has issued a directive for the COA to assemble an emergency response team comprising of officials from various ministries, Kolas said.
The response team will be responsible for monitoring national parks, military camps, schools, industrial parks, airports, freeways, recycling facilities, landfills and other places where FAW are like to be found, she said.
The public is also urged to be vigilant against the destructive pest, Kolas said.
In Taiwan, FAW were first seen on a farm at Miaoli County on June 8, after which they were reported in Yilan and Chiayi.
After June 8 there were reports of the pest on a total of seven other farms, in Yilan, Chiayi, Changhua and Yunlin, but the presence of the FAW has not yet been confirmed in those locations, according to Kolas.
Since it takes 14-21 days for the larvae to mature, the next 10 to 14 days will be crucial to Taiwan's efforts to prevent the spread of the pest, she said.