DPP finally decides on format of presidential primary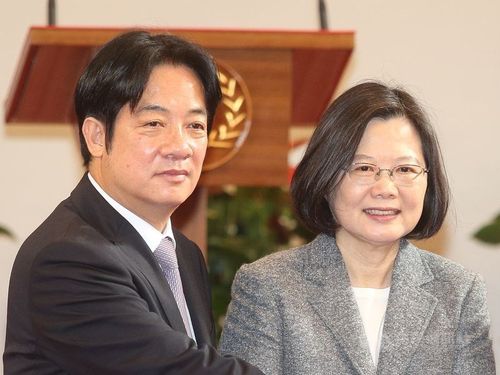 Taipei, May 29 (CNA) The ruling Democratic Progressive Party (DPP) decided Wednesday to choose its 2020 presidential candidate by means of a primary that would include three-way public opinion polls to compare the popularity of its candidates against the two frontrunners nationwide.
At a meeting of the party's Central Executive Committee (CEC), it was agreed that each of the two DPP contenders would be pitted against independent Taipei Mayor Ko Wen-je (柯文哲) and Kaohsiung Mayor Han Kuo-yu (韓國瑜) of the opposition Kuomintang (KMT), who are currently leading in the polls, according to a DPP executive member.
The negotiations on the format of the DPP primary had been at impasse for weeks as the party's two contenders, President Tsai Ing-wen (蔡英文) and former Premier Lai Ching-te (賴清德), could not reach an agreement on how the public opinion polls should be conducted.
The CEC also decided Wednesday that its polls will be held June 10-14 via telephone, with equal weighting for samples obtained from calls to landline and cellphone numbers, the executive said.
A televised forum will also be held for the two candidates to discuss their platforms, on a date to be later determined, and the DPP will announce its candidate by mid-June, the executive said.
Commenting on the CEC's conclusions, Tsai's campaign spokesman Ruan Jhao-syong (阮昭雄) said the president respects the decisions and hopes they will provide a realistic reflection of the current political environment and public opinion and select the strongest DPP candidate.
On the other hand, Lai's campaign manager Lin Chun-hsien (林俊憲) said the decisions were unacceptable, as the DPP was changing the rules in the middle of the game, which set a bad precedent.
The DPP had earlier decided that the nationwide poll for its presidential primary would be conducted in March via landlines only.
Meanwhile, DPP Chairman Cho Jung-tai (卓榮泰) said that while the timetable and format of the primary should not have been altered after the initial bulletin was issued, the party will make the necessary adjustments based on the current situation, according to DPP spokesman Lii Wen (李問).
At a press conference after the CEC meeting, Lii cited Cho as saying that the goal is to win the presidential election next January and the real challenge will come from the DPP's opponents.
Party members, therefore, should support whoever emerges from the primary as the DPP candidate and should try to avoid internal feuds, Cho said, according to Lii.