KMT bigwig to announce presidential bid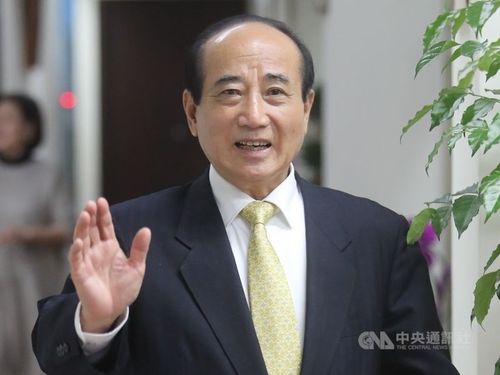 Taipei, Feb. 27 (CNA) Former Legislative Yuan Speaker Wang Jinping (王金平) of the opposition Kuomintang (KMT) is set next week to announce his bid to run for president in 2020, political sources said Wednesday.
Wang is expected to announce his presidential bid at a news conference to be held at the Taipei International Convention Center March 7, in which regard he has made calls to the offices of KMT lawmakers, encouraging them to attend, the sources said.
Wang will also invite KMT legislators to attend a banquet March 11, which is being widely viewed as part of his efforts to draw support from party members.
Wang had said earlier that he would make public his presidential bid at an appropriate time.
To achieve his ambition, he will need to gain the KMT's nomination amid fierce competition from other potential presidential aspirants within the party, who might include KMT Chairman Wu Den-yih (吳敦義) and former New Taipei Mayor Eric Chu (朱立倫).
Last week, President Tsai Ing-wen (蔡英文) of the ruling Democratic Progressive Party told CNN during an exclusive interview that she will run for re-election in the presidential race scheduled for early next year.