3 ministers resign in wake of DPP's landslide election loss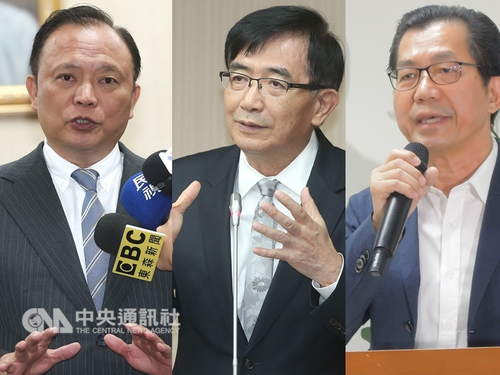 Taipei, Dec. 1 (CNA) The resignations of Taiwan's environmental, transportation, and agricultural ministers have been approved a week after the ruling Democratic Progressive Party (DPP) was badly defeated in local elections.
Environmental Protection Administration chief Lee Ying-yuan (李應元), Ministry of Transportation and Communications head Wu Hong-mo (吳宏謀) and Council of Agriculture chief Lin Tsung-hsien (林聰賢) tendered their resignations after the election defeat on Nov. 24, Cabinet spokeswoman Kolas Yotaka (谷辣斯.尤達卡) said Saturday.
Premier Lai Ching-te (賴清德) accepted their resignations Saturday after meeting with 30 ministers and ministers without portfolio to review the government's performance, which he has said was the main reason for the DPP's defeat.
The party won control of only six of Taiwan's 22 city and county governments, down from the 13 it held previously, while the opposition Kuomintang won 15 seats, a net pickup of nine from the previous election in 2014.
Handovers of the ministers are scheduled on Dec. 4, Kolas said, adding that the political deputies in each agency will temporarily assume the responsibilities of the departing ministers.