AIT designates 2019 as a 'travel year' for Taiwan, U.S.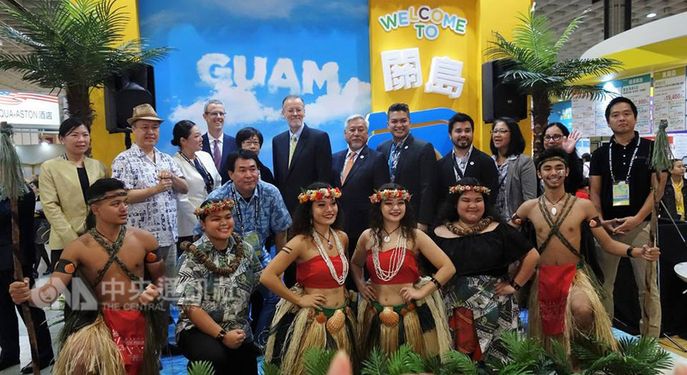 Taipei, Nov. 23 (CNA) Next year will be a "travel year" between Taiwan and the United States to celebrate the Taiwan Relations Act's 40th anniversary, American Institute in Taiwan (AIT) Director Brent Christensen said Friday.
The tourism program will introduce various activities and campaigns to promote two-way travel between Taiwan and the U.S., Christensen said while attending the opening of the USA Pavilion at the 2018 Taipei International Travel Fair, the biggest travel fair in Taiwan.
It will be one of several activities to celebrate the U.S. Congress' passage of the act in 1979 after Washington severed diplomatic ties with Taiwan, he said.
Christensen also lauded Taiwan's participation in two American "Trusted Traveler" programs, which he credited for boosting visits by Taiwanese to the United States.
"This year we are proud to celebrate the one-year anniversary of Taiwan's participation in Global Entry and the six-year anniversary of Taiwan's entry into the Visa Waiver Program," Christensen said.
Both initiatives "are a testament of our shared commitment to travel facilitation and people-to-people ties."
The U.S. Global Entry program allows for expedited entry into the country, while the Visa Waiver Program enables most citizens or nationals of eligible countries to travel to the U.S. on vacation or business for stays of 90 days or less without first obtaining a visa.
Christensen said that since the launch of the U.S. Visa Waiver Program in Taiwan, the number of Taiwanese traveling to the U.S. has increased by more than 60 percent, and it is now the top long-haul destination for outbound Taiwanese travelers.
Around 475,000 Taiwanese tourists who spent over US$2.2 billion visited the U.S. last year, according to the AIT director.
There are seven exhibitor booths representing U.S. territories, states, cities, airlines, and service providers at the travel fair being held from Nov. 23 to 26 at the Taipei Nangang Exhibition Center.