Premier asks ministries to convey Taiwan's interest in joining CPTPP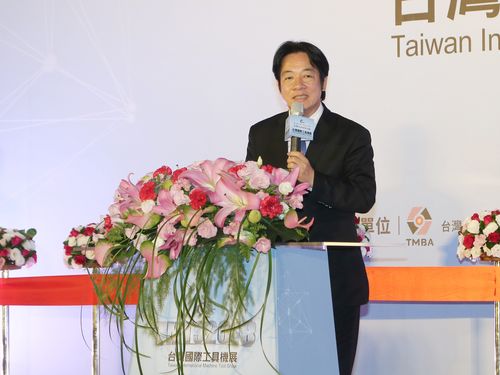 Taipei, Nov. 22 (CNA) Premier Lai Ching-te (賴清德) has instructed relevant ministries to help convey Taiwan's desire to take part in the second round of negotiations for the Comprehensive and Progressive Agreement for Trans-Pacific Partnership (CPTPP), Cabinet spokeswoman Kolas Yotaka (谷辣斯.尤達卡) said Thursday.
Taiwan has been trying to join the regional economic bloc since its formation in March by 11 signatory economies -- Australia, Brunei, Canada, Chile, Japan, Malaysia, Mexico, New Zealand, Peru, Singapore and Vietnam -- many of which are the nation's major trading partners.
Negotiators from the 11 signatories to the CPTTP agreed on July 19 to start a second round of accession talks with potential new members in 2019, when the free trade pact is scheduled to go into effect.
During a Cabinet meeting, the Premier asked the Ministry of Foreign Affairs (MOFA), Ministry of Economic Affairs (MOEA) and the National Development Council (NDC), to actively support Taiwan's CPTPP bid through the Asia-Pacific Economic Cooperation (APEC) platform, Kolas said.
According to Lai, APEC is an important platform for promoting economic cooperation between Taiwan and countries in the Asia-Pacific region, and as such government agencies and ministries should take the initiative by engaging with those APEC members who are also CPTPP signatories.
The CPTPP, which grew out of the Trans-Pacific Partnership after the United States walked away from the pact in January 2017, represents a market of 500 million people and accounts for 13.5 percent of global trade.