U.S. ship passage through Taiwan Strait a 'wise move': Easton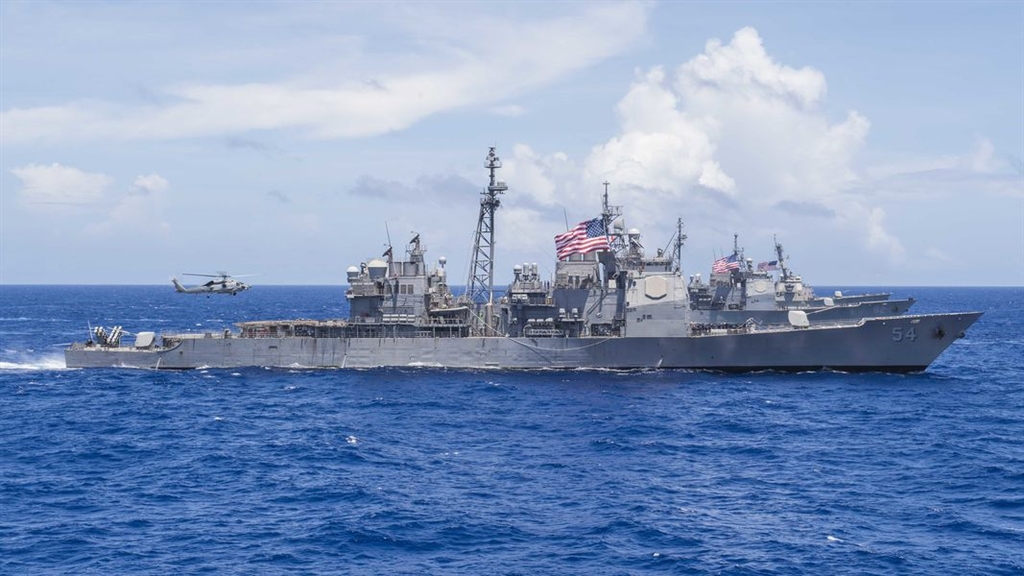 Washington, Oct. 22 (CNA) A U.S. expert on China has called the passage of two American warships through the Taiwan Strait a "wise move" to help Taiwan fend off pressure from Beijing's efforts to isolate and intimidate it.
Ian Easton, a research fellow with the U.S.-based think tank Project 2049 Institute, said Monday U.S. time he hoped ship passages such as the Navy patrol through the Taiwan Strait will become routine again, arguing it is something the U.S. should do as China builds up its military.
"Our predatory strategic competitor, the People's Republic of China, won't like it. Beijing will protest," said Easton, author of the 2017 book titled "The Chinese Invasion Threat: Taiwan's Defense and American Strategy in Asia," in an email reply to a CNA request to comment on the ship passage.
But, "it is in our fundamental American interest to do things that the Chinese Communist Party will not like. This Navy ship transit will ultimately make Taiwan less vulnerable to intimidation and isolation," Easton said. "This is a wise move."
"Let's hope U.S. Navy ship patrols in the Taiwan Strait do indeed become routine again," he said.
Easton said it was an opportunity for the U.S. Navy to rebuild lost muscle mass and go back to keeping peace in the region after decades of neglect.
Taiwan's Ministry of National Defense confirmed on Monday night that two American Navy vessels had sailed into the Taiwan Strait from the south and were continuing on a northeasterly course.
Christopher B. Logan of the Office of the U.S. Secretary of Defense identified the two vessels as the USS Curtis Wilbur (DDG 54), an Arleigh Burke-class guided missile destroyer, and the USS Antietam (CG 54), a Ticonderoga-class guided missile cruiser.
The ships' passage through the Taiwan Strait showed the U.S. commitment to a free and open Indo-Pacific region, and the U.S. Navy will continue to fly, sail and operate anywhere international law allows, Logan said.
Easton guessed that Washington and Taipei decided to publicize Monday's ship passage to send a clear message to Beijing that the Taiwan Strait is international waters and that the U.S. and Taiwan will cooperate and not hide their activities there.
"Some believe that the press should not have been notified until after the transit was complete," Easton said. "But we are not in a period of crisis or conflict when stealth could be vital to success, so it makes sense to make the transit public."
The latest passage of U.S. warships through the Taiwan Strait came after two U.S. Navy vessels, Arleigh Burke-class guided missile destroyers DDG-89 and DDG-65, sailed through the Taiwan Strait in July.
Two U.S. defense officials cited by CNN said several Chinese warships followed the two U.S. vessels as they navigated the Taiwan Strait at a distance considered to be safe.