Taiwan donates US$1 million to help demining work in Iraq, Syria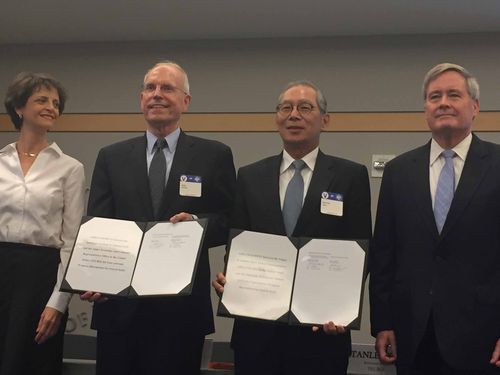 Washington, July 10 (CNA) Taiwan donated US$1 million Monday as part of its commitment to assisting the U.S.-led Global Coalition to Defeat ISIS in its ongoing demining work in Syria and Iraq.
A ceremony attended by Taiwan's representative to the U.S. Stanley Kao (高碩泰), Managing Director of the American Institute in Taiwan (AIT) John Norris, U.S. Deputy Special Presidential Envoy Terry Wolff, and acting Deputy Assistant Secretary of the U.S. Department of State Laura Stone, was held at the United States Institute of Peace (USIP) in Washington to mark the donation.
As a member of the global community, Taiwan will not remain silent in its contributions to international humanitarian efforts, Kao said.
According to Wolff, the fund will go to help private contractors with their demining work in the war-torn countries.
The coalition, which was established in 2014 under the administration of then-U.S. President Barack Obama, has 68 members.
In addition to Taiwan, other partners from the Asia-Pacific region include Afghanistan, Australia, Japan, Malaysia, New Zealand, Singapore and South Korea.
Taiwan's participation has consisted of humanitarian assistance, including the donation of temporary housing units for refugees in Iraq and Syria displaced by Islamic State.