President Tsai vows to expand Taiwan's international space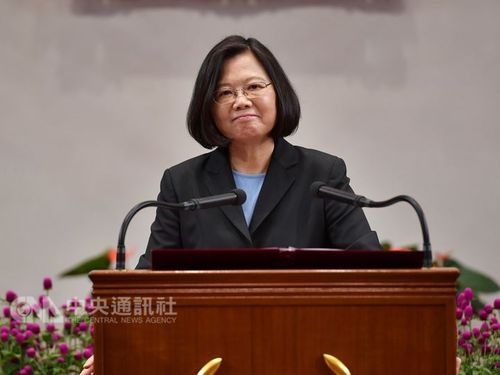 Taipei, June 20 (CNA) President Tsai Ing-wen (蔡英文) said Wednesday that Taiwan is more determined than ever to expand its international space as China ratchets up its coercive efforts.
Although Taiwan's bid to participate in international organizations continues to be hindered by China's political interference, Taiwan should not and will not be left out of the international community, Tsai said in a meeting with young leaders from the United States and Canada.
Taiwan's economic development and democratization is a model of success in the region and even in the wider world, Tsai told the young leaders, who are in Taipei for a three-week exchange program called Mosaic Taiwan 2018.
Tsai said Taiwan is working to upgrade and transform its industries and is one the few countries in Asia that have been promoting transitional justice.
She said Taiwan is hoping to share its development experience and contribute to the rest of the world and will not be deterred by China.
"Although we have been encountering political interference and suppression by China, Taiwan's people have also obtained great support from many like-minded countries," Tsai said.
Despite China's increasing pressure on Taiwan, the Taiwan government is proactively seeking opportunities to talk and cooperate with the international community, she said.
Mosaic Taiwan is a three-week fellowship exchange program for promising young leaders from the U.S. and Canada to allow them to acquire firsthand experience and observations of Taiwan.