Taiwan studying possibility of U.S. border preclearance: MOFA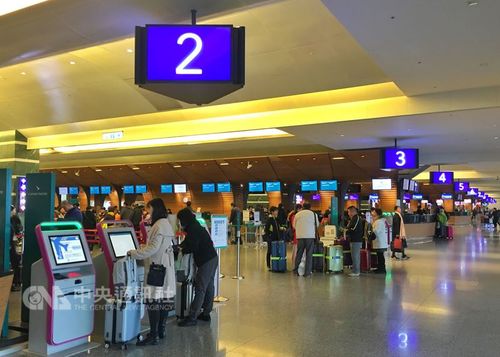 Taipei, March 23 (CNA) The Taiwan government is assessing the possibility of establishing a United States border preclearance system at its main airport to expedite travel by its citizens to the U.S., the foreign ministry said Friday.
The relevant government ministries are already examining the issue and discussing how such a system can be put in place at Taiwan Taoyuan International Airport, according to Ministry of Foreign Affairs (MOFA) spokesman Andrew Lee (李憲章).
He said the discussions include the details of setting up a preclearance system, the application process, and the management and benefits of such a system.
Taiwan will be closely following the relevant developments in the U.S., he said, adding that the U.S. Customs and Border Protection has not yet opened up applications for countries interested in establishing a preclearance system.
His comments came in the wake of a front page report in the Liberty Times on Friday, which said the U.S. had conditionally agreed to the establishment of a border preclearance system in Taiwan.
The tentative agreement was reached in talks with China Airlines (CAL), one of Taiwan's leading carriers, about its new service between Taoyuan and Ontario in California, which will begin on March 25, the paper reported.
Taiwan is currently a member of the U.S. Visa Waiver and Global Entry programs, which allow for a more convenient and expedited entry into the U.S.