Premier reaffirms government's stance on 1992 consensus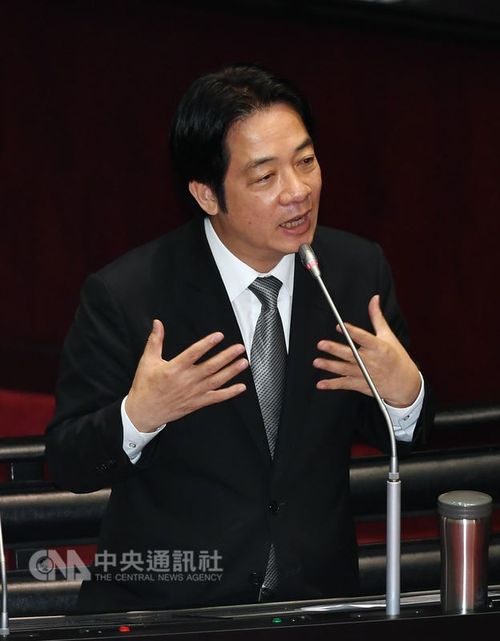 Taipei, March 20 (CNA) Premier Lai Ching-te (賴清德) on Tuesday reaffirmed the government's stance on the 1992 consensus, saying that if China sees the consensus as the only key able to open the door to the development of cross-strait relations, that will not be accepted in Taiwan.
As the government seeks cross-strait coexistence and co-prosperity, it is willing to create more opportunities to improve flexibility in cross-strait exchanges, but if China wants to close the door for exchanges and insists the consensus is the only key, it will find no such key in Taiwan.
The 1992 consensus embraced by China says both sides acknowledge there is only one China, with each side free to interpret what that means.
Lai made the comments at a legislative hearing when asked by opposition Kuomintang Legislator Kung Wen-chi (孔文吉) how the government hopes to resolve the impasse between Taiwan and China.
He also said that Beijing's recent offer of 31 incentives to encourage Taiwanese to invest, study, live and work in China would greatly benefit China as it is intended to meet the country's needs as it enters the next stage of economic development.
The Executive Yuan has introduced countermeasures in response to China's planned 31 incentives based on national security considerations and the rights of people on both sides of the strait, the premier said.