Taiwan to continue efforts to attend climate change meetings: MOFA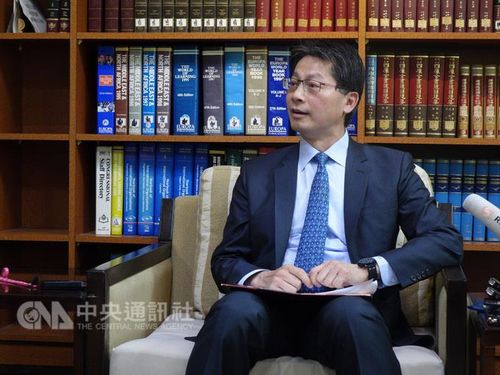 Taipei, Nov. 13 (CNA) Taiwan will continue to seek support from the international community for its bid to attend the United Nations Framework Convention on Climate Change (UNFCCC) meetings, the Ministry of Foreign Affairs (MOFA) said Monday.
"Taiwan will not be absent in the prevention of global warming and climate change," MOFA spokesman Andrew Lee (李憲章) said, echoing President Tsai Ing-wen's (蔡英文) statement on climate diplomacy when she took office in May last year.
Lee was reacting to the inability of Environmental Protection Administration (EPA) head Lee Ying-yuan (李應元) to enter the venue of this year's climate change conference due to objections from China.
The 23rd session of the Conference of the Parties (COP 23) to the UN Convention on Climate Change (UNFCCC) is being held at the UNFCCC Secretariat headquarters in Bonn from Nov. 6 to 17.
While Lee was barred from the conference venue, he will still hold private discussions with delegates from Taiwan's diplomatic allies and other friendly countries, the spokesman said.
Though Taiwan is not a member of the United Nations, its EPA heads have been able to take part in the climate change meetings in the past as an NGO observer, the spokesman said.
The UNFCCC is an international treaty aimed at stabilizing greenhouse gas concentrations and preventing their interference with the global climate system.
Taiwan has been lobbying support for its bid to participate in the UNFCCC since 2009.