Chinese military passing Taiwan could be regular occurrence: MND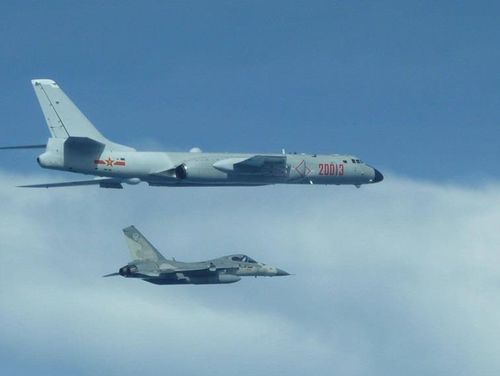 Taipei, July 25 (CNA) Using routes along the western side of the Taiwan Strait's mid-line or passing through the Miyako Strait south of Okinawa could become a regular part of the Chinese military's long-distance sea training involving warships and aircraft, the Ministry of National Defense (MND) said Tuesday.
With regard to frequent training activities by the People's Liberation Army of China in the open sea close to Taiwan recently, the ministry reiterated that the country's sea and air frontiers are tightly and securely guarded.
The ministry made the remarks after revealing that a Chinese Xian H-6 bomber was observed flying west of the strait's mid-line from south to north early Tuesday, apparently bound for its base after concluding flight training.
Its movement was closely monitored by Taiwanese military forces, which deployed aircraft to monitor its passage, the MND said.
It was the second time this week that Chinese bombers were spotted flying close to Taiwanese airspace.
(By Lu Hsin-hui and Elizabeth Hsu)ENDITEM/J