No plan listed in defense review to set up cyberwarfare branch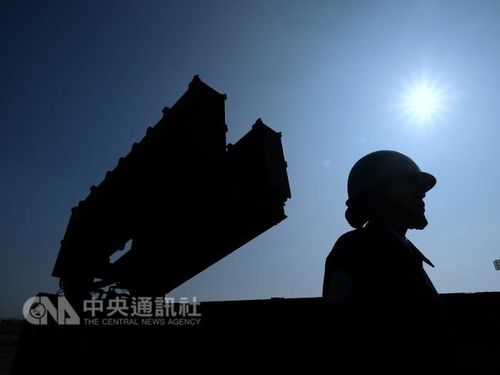 Taipei, March 12 (CNA) A defense review prepared for the Legislature does not contain any description of a Democratic Progressive Party (DPP) plan to establish a cyberwarfare branch in Taiwan's armed forces, as promised by the party during the election campaign of 2016.
The Ministry of National Defense is scheduled to present its Quadrennial Defense Review (QDR), the first such report since the DPP government was sworn in last May, to the Legislative Yuan on March 16.
The QDR, which contains seven chapters with a total of 25 sections, does not say anything about a DPP defense blue book that promised to establish a fourth service in the ROC armed forces aimed at fighting organized hackers and countering terrorist cyber attacks on Taiwan.
The QDR does mention "strengthening cyberwarfare capabilities" and other measures to enhance the quality of Taiwan's defense manpower as it acknowledges Taiwan cannot compete quantitatively with China's growing army.
It says that China's rising military power is not only creating adverse impacts on the stability of the Asia Pacific area but is also "posing a threat to Taiwan's national security."
To ensure Taiwan's national security, according to the defense ministry report, the ministry will boost its cyberwarfare capabilities, ensure the security of its command-control and information infrastructure and strengthen joint counter-attack readiness.
The report also elaborated on the ministry's "multi-deterrence" strategy, noting it will use "innovative, asymmetrical" ways to force the enemy into "multi-dilemmas," deterring the enemy from ever attempting to launch military attacks on Taiwan.
If the enemy should dare to invade Taiwan militarily, the armed forces will "resist enemy troops at their home bases, strike them on the sea, destroy them as they approach Taiwan's coastlines and annihilate them on the beaches" -- in short, doing everything possible to stop them landing on Taiwan. it added.