Scholars warn of domino effect after severing of Taipei-Sao Tome ties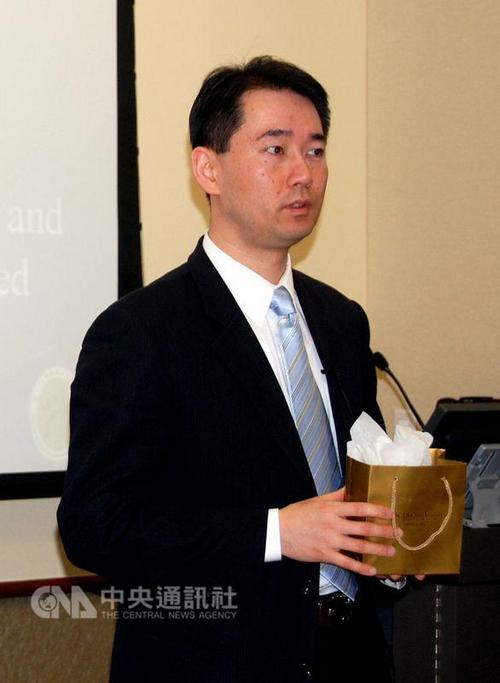 Taipei, Dec. 21 (CNA) A domino effect could follow the severing of diplomatic ties between Taiwan and the West African island country of Sao Tome and Principe, and Taiwan is likely to lose more diplomatic allies if cross-Taiwan Strait ties remain strained, local scholars warned Wednesday.
The severing of ties by Sao Tome and Principe show that relations between Taiwan and its diplomatic allies are vulnerable to the condition of cross-strait ties, according to Huang Kwei-bo (黃奎博), an associate professor at National Chengchi University's Department of Diplomacy.
Amid the unstable cross-strait ties, the development of Taiwan's relations with its diplomatic allies is not entirely under its control, Huang said.
The breaking of official ties between Taiwan and Sao Tome and Principe follows the severing of diplomatic ties between Taiwan and The Gambia in November 2013.
Huang urged the administration of President Tsai Ing-wen (蔡英文) to make greater efforts to improve cross-strait ties, warning that otherwise, Taiwan will have to swallow more "diplomatic bitter pills."
Huang's views were shared by Yen Chen-shen (嚴震生), a research fellow at National Chengchi University's Institute of International Relations.
During the administration of former President Ma Ying-jeou (馬英九) from 2008-2016, the two sides of the strait had a tacit understanding -- a "diplomatic truce" -- and Beijing saw maintaining good cross-strait ties as more important than establishing ties with a few tiny countries, Yen said.
But the current situation is that Beijing might feel that "since you (Taiwan) don't value cross-strait ties that much, taking one of your diplomatic allies is no big deal," Yen said.
He also expressed concern over Taiwan's diplomatic ties with the Holy See, Taiwan's only diplomatic ally in Europe.
Should China and the Holy See establish official ties, that would have a huge impact on Taiwan and would very likely lead many of Taiwan's diplomatic allies in Latin America to follow suit, Yen said.
If such a domino effect does occur, Yen said, it would be a dangerous move for China, because it would hurt the Taiwanese people's feelings for China.
Taiwan's Ministry of Foreign Affairs announced Wednesday its decision to end diplomatic ties with Sao Tome and Principe, after the African country decided to break diplomatic ties with Taiwan, mainly due to Taipei's refusal to offer financial aid demanded by the country.
An unnamed Taiwanese foreign affairs official said the country had sought US$210 million in financial support.
In response to the incident, China said that it has noted the news that Sao Tome and Principe decided to "break the so-called 'diplomatic' ties with Taiwan," and that it "appreciates and welcomes Sao Tome and Principe's return to the right track of the one-China principle."
Taiwan's Presidential Office accused China of using Sao Tome and Principe's financial woes to promote its one-China principle and said that the move by China will hurt the feelings of Taiwan's people and harm the development of cross-strait relations.
Relations between China and Taiwan have cooled since President Tsai came to office in May. She has refused to heed Beijing's calls to accept the so-called "1992 consensus" as the political foundation for the development of cross-strait exchanges.
The "1992 consensus" refers to a tacit understanding reached in 1992 between China and Taiwan, which was then under a Kuomintang (KMT) government, that there is only one China, with both sides free to interpret what that means.
(By Claudia Liu and Elaine Hou)ENDITEM/JRelated:●After losing Sao Tome, Taiwan to review aid to other allies●Loss of diplomatic ally will not affect president's trip●Taiwan Scholarship suspended after São Tomé-Taiwan ties cut●Taiwan unwilling to engage in checkbook diplomacy: MOFA●Taiwanese medical team to leave Sao Tome and Principe●China blamed for severing of ties with Sao Tome●Taiwan regrets Sao Tome and Principe termination of diplomatic ties●ROC to break diplomatic ties with Sao Tome and Principe