8 people in Taiwan have shown interest in joining ISIS: NSB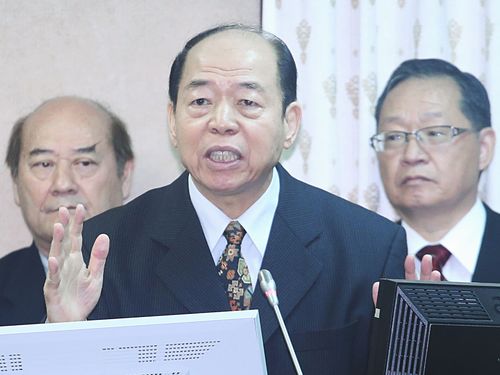 Taipei, March 28 (CNA) The National Security Bureau (NSB) is monitoring eight people in Taiwan who have shown an interest in joining the Islamic State (ISIS), NSB Director-General Yang Kuo-chiang (楊國強) said Monday.
These people have been discovered to have left their personal data on the website of the terrorist organization, Yang told lawmakers during a legislative hearing on measures to prevent foreign nationals from engaging in terrorist activities in Taiwan in the wake of the March 22 terror attacks in Brussels.
Yang did not elaborate on the identities of these eight people.
He also said that the NSB has compiled a list of 35 suspected foreign terrorists who are barred from entry into Taiwan and will constantly update the list as part of its efforts to monitor and respond to the threat posed by foreign terrorists.
National Police Agency Deputy Director-General Chen Jia-chang (陳嘉昌), meanwhile, said his agency judges that the likelihood of a terror attack occurring in Taiwan is relatively low.
(By Lu Hsin-hui and Y.F. Low)ENDITEM/J