MAC asks China to rein in private sector in wake of flag controversy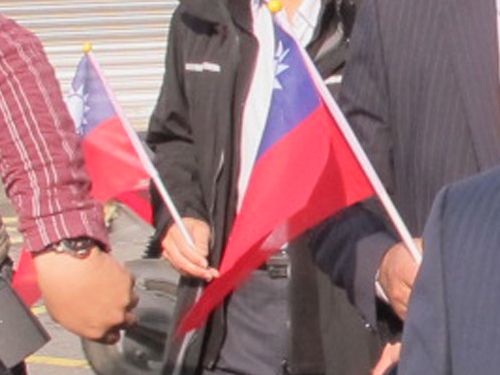 Taipei, Jan. 16 (CNA) Taiwan's Mainland Affairs Council (MAC) asked mainland China Saturday to restrain the behavior of its private sector following controversy surrounding a South Korea- based Taiwanese teen star who waved a Republic of China flag on a South Korean TV show.
"It is absolutely fair and justified for a Taiwanese person to hold a national flag to show his or her love for the country, and we support such a patriotic act," the MAC said in a statement, stressing that cross-Taiwan Strait exchanges should be based on mutual respect.
The MAC issued the statement after Chou Tzu-yu, (周子瑜), known as Tzuyu, the only Taiwanese member of the South Korean girl group TWICE, came forward and offered an apology in a video clip for waving an ROC flag on a South Korean program late Friday -- just a few hours before Taiwan's voters cast their ballots to elect a new president and Legislature.
Chou's agent, JYP Entertainment Corp., has also apologized to its mainland Chinese fans and promised that it would "respect other nation's sovereignty" and canceled all Chou's activities in China. China's Huawei Technologies Co. has also canceled an endorsement deal with Chou to promote a new smartphone.
The 16-year-old Chou was tipped off as being pro-Taiwan independence by China-based Taiwanese singer Huang An (黃安) after she was seen waving an ROC flag on the program.
The MAC said it has lodged a strong protest with the mainland's Taiwan Affairs Office (TAO), urging it to pay a high degree of attention to the incident and to restrain its private sector, since it has seriously hurt the feelings of Taiwan's people and might further impact the development of cross-strait relations.
The MAC also condemned Huang's move, saying that his personal behavior has adversely affected cross-strait ties. It called on the people on both sides of the strait to cherish the hard-earned friendly ties.
In response to the MAC statement, the TAO deemed the flag controversy involving Chou as a case in which "some political forces in Taiwan were trying to use the isolated incident to drive a wage between Taiwan and the mainland."
"Based on the '1992 Consensus' foundation and anti-Taiwan independence basis since 2008 ... we support and encourage cultural exchanges and cooperation across the strait, in particular those among the youth, to allow them to gain a deeper understanding and develop harmony between both sides," the TAO told reporters.
The TAO said it has relayed this long-standing position to the MAC.
As to the presidential and legislative elections being held in Taiwan, the TAO said it is not involved in the matter and noted that it only places its focus on cross-strait relations.
(By C.C. Zai and Flor Wang)ENDITEM/J