DPP's Pan Men-an wins Pingtung magistrate election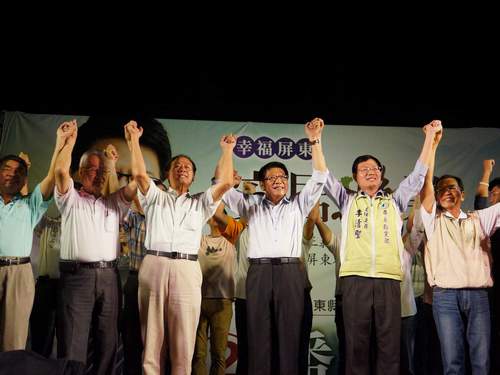 (Click HERE for our special election site)
Taipei, Nov. 29 (CNA) Pan Men-an of the Democratic Progressive Party (DPP) has won the race for magistrate in Pingtung County as was widely expected, according to initial vote counts by the media.
Pan, a legislator, defeated rival Chien Tai-lang of the Kuomintang (KMT) in the traditionally DPP-leaning southern county.
The 51-year-old remained far ahead of his challenger in the polls in the months leading up to the election.
Pan's fortunes had been in question after the incumbent magistrate, Tsao Chi-hung also of the DPP, took a beating because of the local government's poor oversight of edible oil makers at the center of the recent food safety scandals.
A total of 686,810 people were eligible to vote in Taiwan's southernmost county.
(By Lilian Wu; click here for a list of results of this year's local elections)enditem/WH
Related:●Nov. 29: CEC to discuss replacing five lawmakers who won city, county posts