China's aircraft carrier fleet leaves Taiwan Strait: MND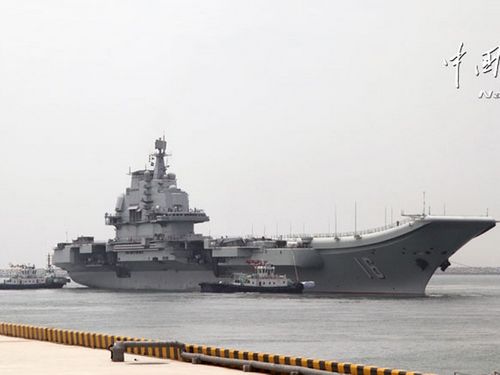 Taipei, Nov. 28 (CNA) China's Liaoning aircraft carrier battle group has passed through the Taiwan Strait and is heading for the South China Sea, the Ministry of National Defense (MND) said Thursday.
MND spokesman Maj. Gen. Luo Shuo-he said the military stayed fully abreast of the situation during the entire period that the Chinese fleet was passing through the strait.
China's official Xinhua news agency said earlier in the day that the Liaoning battle group had passed through the Taiwan Strait and entered the South China Sea.
The battle group, which includes two destroyers and two frigates in addition to China's only aircraft carrier, departed Qindao early Wednesday for a training mission, according to a previous Xinhua report.
(By Claudia Liu and Sofia Wu)ENDITEM/J