Understanding of Chinese human rights movement crucial: activist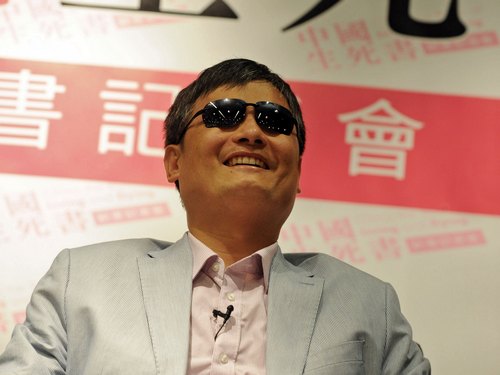 Taipei, June 27 (CNA) An understanding of how human rights activists are oppressed by Beijing can shed light on China's civil rights situation and facilitate democratic development in the country, Chinese rights activist Chen Guangcheng said Thursday.
"The activists' personal experiences are like cameras and thermographs, which reflect what has been happening in China," the 41-year-old said during the launch a book entitled "China, the Book of Living and Dying," a compilation of the stories of over 50 Chinese activists published by the Taiwan Association for China Human Rights.
Eyewitness accounts of China's dictatorship could help spread the message across the world that Chinese people are not indifferent to human rights issues and are willing to take a stand, said the blind self-taught lawyer.
Besides, he added, the world's understanding of the situation of the Chinese people is equally important in view of the fact that movements against tyranny have become borderless and need greater attention and international coordination, he said.
Chen, who escaped house arrest last year before being allowed to go to the United States and study at New York University, is in Taiwan on an 18-day visit.
(By Lee Hsin-Yin)ENDITEM/SID