FEATURE
/
'Lost in Taiwan': U.S. illustrator turns cherished memories into graphic novel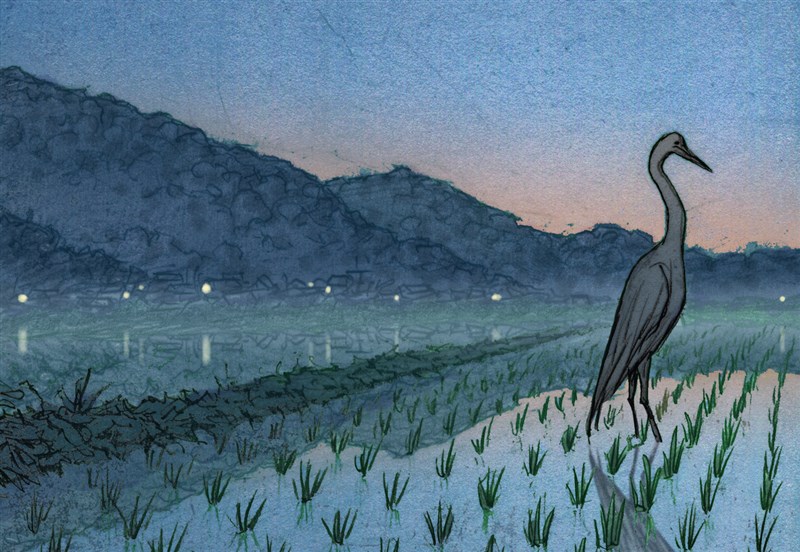 By Teng Pei-ju, staff reporter
"I call this book my love letter to Taiwan," Mark Crilley said of his latest graphic novel, which pays tribute to the American illustrator's two and a half years living and teaching in central Taiwan in the late 80s and early 90s.
Crilley, now 57, has authored several critically acclaimed graphic novels and comic books, such as "Akiko" and "Brody's Ghost." One of his highly successful instructional art book series, "Mastering Manga," was translated into Chinese and published in Taiwan in 2016.
But Crilley said he had long yearned to make a book touching on his experience of traveling over 12,000 kilometers from his native Detroit as a 21-year-old fresh graduate to teach English at the Young Men's Christian Association (YMCA) in Changhua County.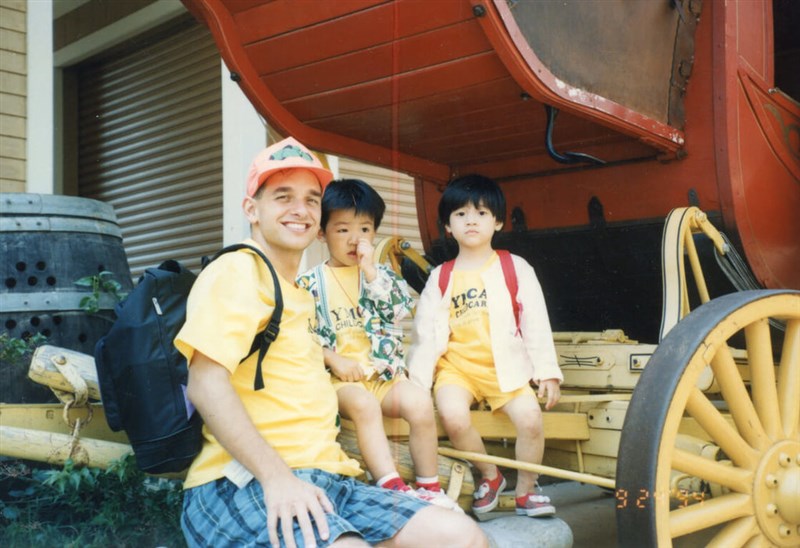 That dream came to fruition this May with the U.S. publication of "Lost in Taiwan," which Crilley said seeks to capture "the magic, the excitement, [and] the thrill" of discovering the island's culture and the warmth of its people.
Crilley, a seasoned illustrator with three million subscribers to his YouTube channel about drawing, was able to weave the "magical experience" he had in Taiwan into a story told through the eyes of an American high school student, Paul, a fish out of water with a general apathy towards Taiwan.
In the book, Paul is forced to embark on an adventure through the streets of a fictional town, "Changbei," in order to find his older brother's apartment.
Paul falls in love with the local cuisine, explores the grandeur of the town's temples, and takes in the serenity of country landscapes, guided by a serendipitous friendship with a Taiwanese girl, Peijing, and her nephew Wallace.
Unlike Paul, Crilley was thrilled when he set foot in Taiwan for the first time in his early 20s, having jumped at the opportunity brought up by his professor at Kalamazoo College in Michigan to teach in Changhua.
"Taiwan was my first experience of the Far East," said the illustrator, who described himself as growing up in "an all-American family" with few to no connections with foreign cultures until entering college. "Every day [in Taiwan] was a chance to discover some new thing."
According to the author, "Lost in Taiwan" also celebrates the kindness and generosity shown by Taiwanese towards strangers, qualities that the artist has experienced himself before.
The story about Taiwan and the author's connection to it is, Crilley believed, what brought the publisher -- Little, Brown and Company -- on board for this book project, for which he had originally proposed four different topics.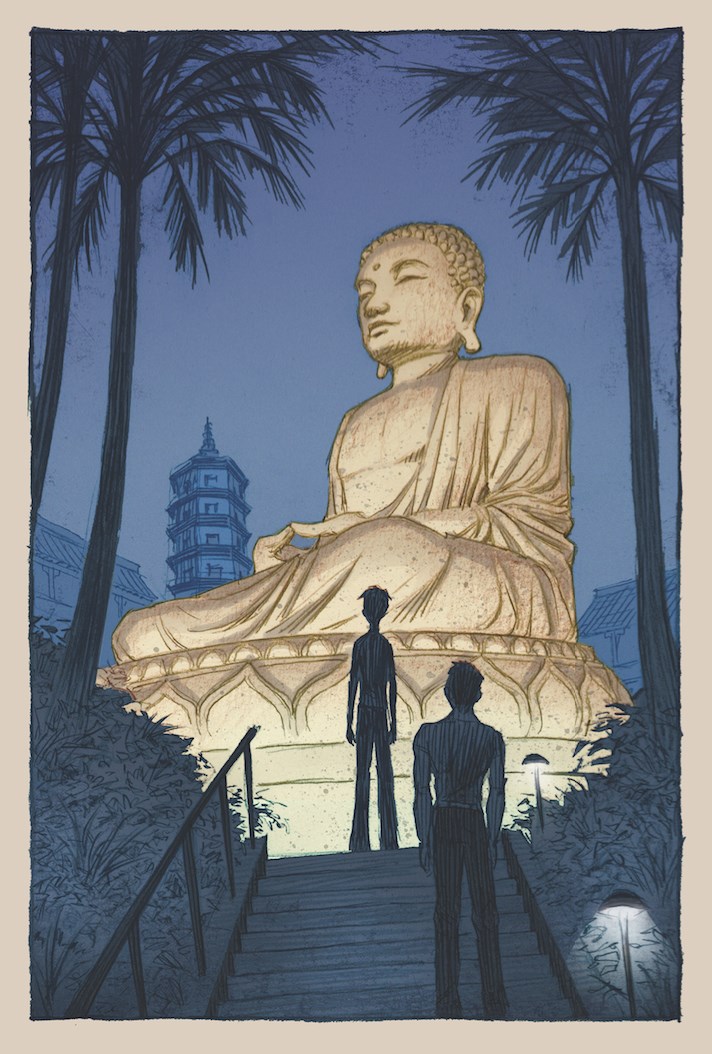 "I don't think there have been many [fictional] stories set in Taiwan ... I think Taiwan is more of an unusual location," he said, "I would imagine [editors] were excited by that."
Andrea Colvin, editorial director of graphic publishing with the book's publisher, told CNA via email that she was fascinated by the idea that an individual changes their outlook by immersing themselves in a new place and making new friends.
"I loved the personal connection that Mark had to this place [Taiwan] and this sort of experience," she said, noting that the artist's "strong connection" to the story "makes for a more compelling narrative."
However, Crilley acknowledged that the book's scenes reflecting long-ago memories of quaint and relatively old-fashioned life might not accurately depict contemporary Taiwan.
"I'm guilty of focusing mostly on the traditional stuff because that's where the cultural surprise occurs," the Michigan-based artist said during a recent video interview with CNA.
Crilley first came to Taiwan in 1988, a time when the country was experiencing tremendous socio-political shifts following the lift of decades-long martial law a year prior.
He stayed in the country for approximately a year before moving to Japan, and he relocated to Taiwan again in 1993 before leaving the country for the last time in the fall of 1994.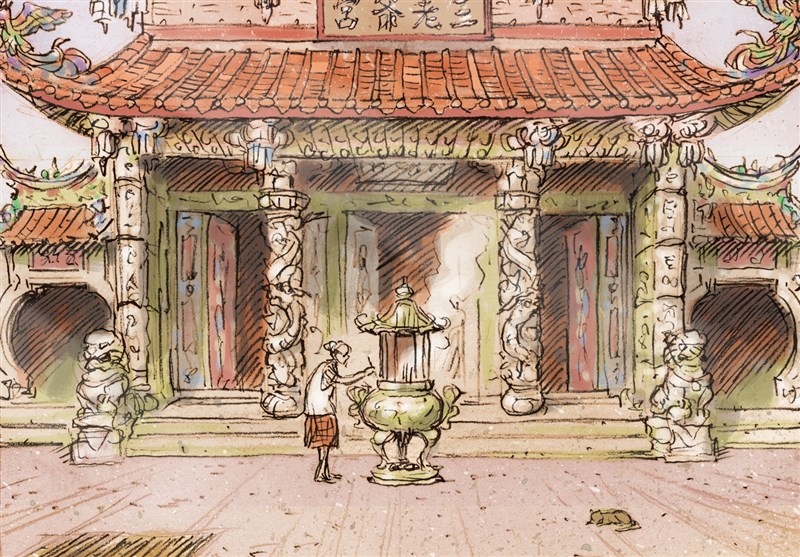 The artist said he had deliberately avoided showing skyscrapers, high-tech facilities, and other elements that would make "Changbei" reminiscent of a generic urbanized city.
Instead, the imaginary town, where winding brick lanes lead to a vast area of rice paddies, gave Crilley the freedom to depict the "idealized" and even "romanticized" version of central Taiwan that he has craved to visit again.
"If I arrive in Taipei, I'm sure I wouldn't want to be there for many days before I get out and go back to Changhua," he said with a grin.
"I'll just be running around eating all the delicious things," he added, quickly naming a list of Taiwanese snacks he had enjoyed eating in the past.
On the other hand, the characters in the book are very cosmopolitan, with both Peijing and Wallace fascinated by Western cultures but at the same time taking pride in the place they grew up from.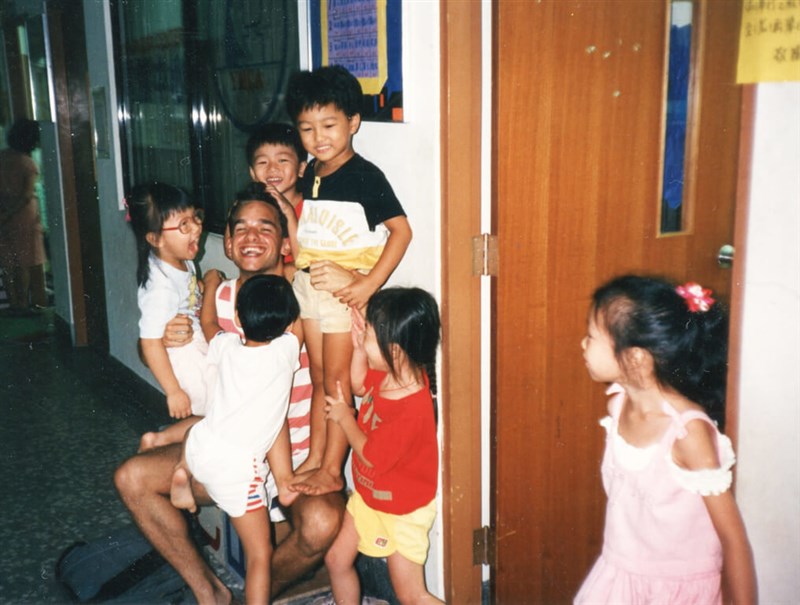 When it comes to Asian cultures, the world has always looked to China and Japan for their historic heritage, or South Korea in recent years for their thriving entertainment industry, Crilley observed.
"I feel like Taiwan doesn't get as much attention as it deserves," he went on, "I hope that this book can be a part of changing that and of getting people to realize what a magical and wonderful place Taiwan really is."
Enditem/ASG


View All