Indonesian batik and songket festivals held in Taipei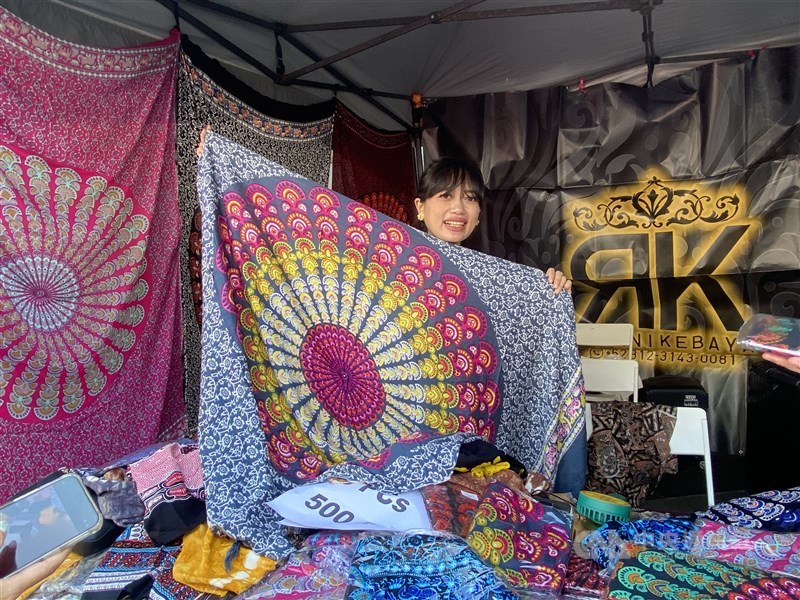 Taipei, Oct. 1 (CNA) The National Taiwan Museum in Taipei buzzed with traditional Indonesian music on Sunday as it staged the batik and songket festivals, events dedicated to celebrating and promoting artistic traditions from the Southeast Asian country.
People queued up to buy Indonesian food such as chicken satay and spicy rendang, while a runway show was held at the event by the Indonesian Diaspora Network in Taiwan (IDN), with Indonesian migrant workers showcasing costumes made using the batik and songket techniques.
Batik is a wax-resist dyeing technique applied to a whole piece of cloth, while songket describes the weaving technique that artisans employ to produce patterns from silk or cotton that frequently incorporate gold or silver threads, according to the IDN.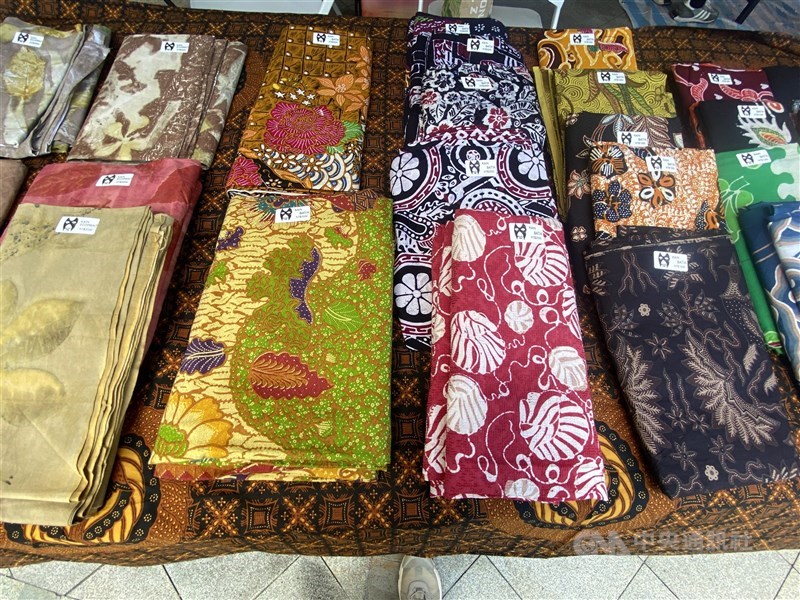 A batik do-it-yourself (DIY) session was also held at the museum to give participants insights into the culture and shed light on contemporary Indonesian art forms.
Certified batik artist Saian Nur Fajri told CNA that the Indonesian batik technique is recognized by UNESCO as a crucial part of Indonesian heritage. "It is the technique, the oral tradition which is passed down from grandparents to grandchildren."
According to the artist, compared to batik from other countries such as Malaysia or even nations in Africa, Indonesian batik possesses a deeper sense of uniqueness and cultural value.
Batik can be observed everywhere in Indonesian life -- from baby carriers that keep little ones safe to featuring at funerals, Saian said.
Indonesians wear batik as an everyday outfit for work or school, but also on formal occasions, he said, adding that different patterns and colors are popular in different areas of the country.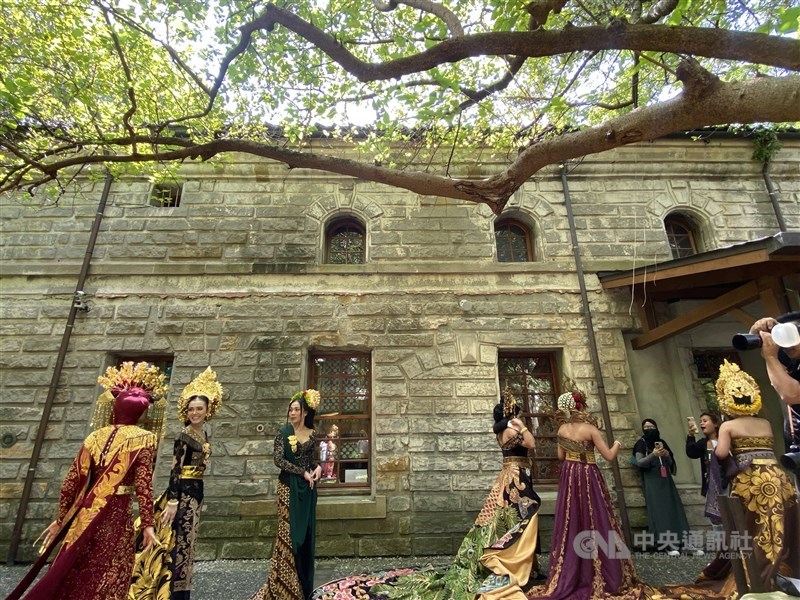 Adzriel Rafaizan, a volunteer assisting a batik vendor, told CNA that costumes utilizing the songket technique are typically worn on formal occasions.
He added that these costumes tend to be more fragile due to the intricate patterns created, which make them delicate and prone to snagging.
One of the participants at the event was a law student at National Taiwan University, surnamed Lin (林). She shared with CNA that her studies in the Indonesian language had immersed her in the rich tapestry of Indonesian culture.
In contrast to Indigenous costumes in Taiwan, Indonesians are more inclined to choose bold colors, she noted.
Since 2017, the IDN has been collaborating with the National Taiwan Museum to host the batik art festival annually, whereas the songket festival is making its debut this year.
As of June 2023, Taiwan's Ministry of Labor reported that approximately 260,000 Indonesian migrant workers were employed in Taiwan, around 35 percent of the total in the country.