Human rights film festival opens in Taipei with Ukrainian war documentary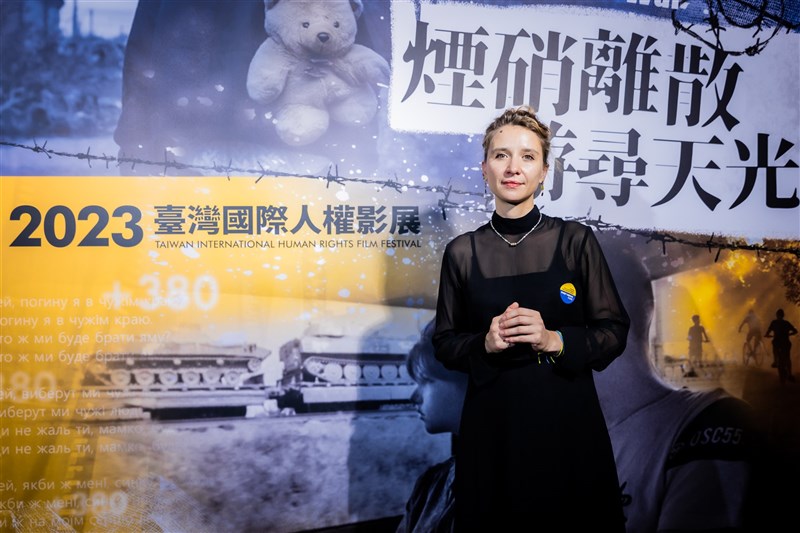 Taipei, Sept. 23 (CNA) A film festival focusing on human rights issues opened in Taipei on Friday evening with a special screening of "We Will Not Fade Away," a documentary about the Russian invasion of eastern Ukraine in 2014.
At the opening, Ukrainian director Alisa Kovalenko said she was very pleased that her film, which follows five teenagers as they grapple with their lives in war-ridden Donbas and think about their future, is featured in the 2023 edition of the Taiwan International Human Rights Film Festival.
According to Kovalenko, the documentary not only captures scenes no longer existent after devastating attacks in the region, it also seeks to explore "a certain inner light [in the characters] that can shine through darkness and eventually bring about a sense of hope."
The documentary was filmed from 2019 until the eve of Russia's full-scale invasion of Ukraine in February 2022, which prompted the 35-year-old director to put down her camera and join the voluntary forces in Kharkiv to fight against Russian troops.
Kovalenko told CNA that the four-month fight had "completely changed" her perspective, even if she had worked for years on the frontline for "We Will Not Fade Away" and an earlier work, "Alisa in Warland."
"After this experience, it was very hard to go back to filmmaking," acknowledged the director, who has lost friends in the protracted war. "When war is happening in your country ... how can you still do something in the culture sector, while some of your friends are dying on the frontline?"
Eventually, the filmmaker returned to Kyiv with such an "inner dilemma" for the post-production of "We Will Not Fade Away," a documentary she hoped would highlight both the bright and dark sides of life in a conflict zone.
"[I] wanted to give hope. [I] didn't want to make a sad film," she said, noting that she had been impressed by "the spirit of life" her characters had shown during filmmaking and how they were trying to realize their dreams.
Kovalenko also hoped the film could help develop a sense of "intimacy" between Taiwanese audience and Ukrainians, who she believed "have something in common in [their] own struggles," in likely reference to Taiwan and Ukraine facing continued pressure from Russia and China.
Apart from "We Will Not Fade Away," 10 other movies exploring the impacts of conflicts on societies and pressing human rights issues are selected for the film festival, Huang Ming-chuan (黃明川), director and curator of the event, said at the opening.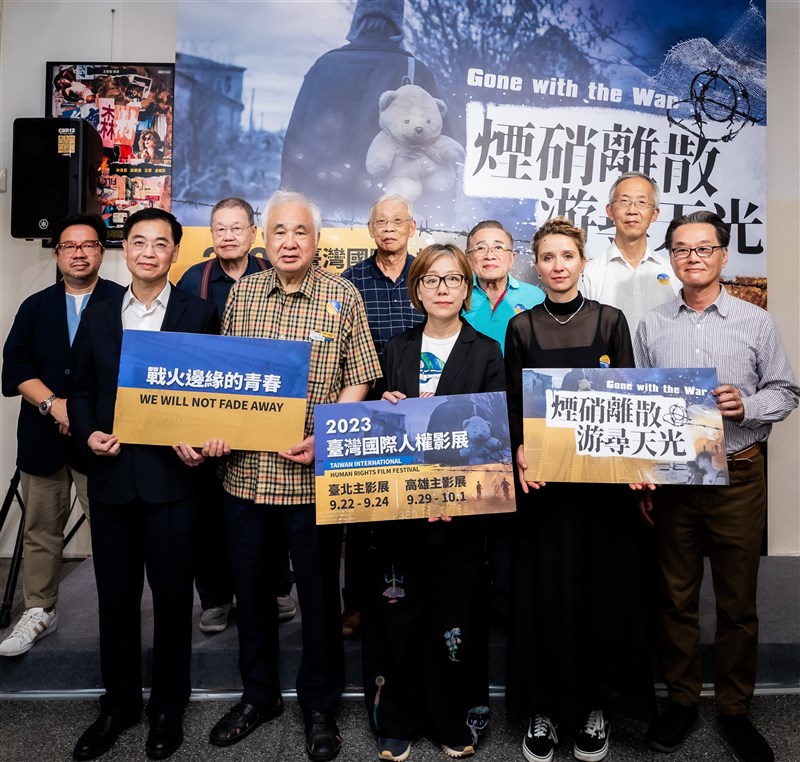 They include "And Miles to Go Before I Sleep," a Golden Horse Award Best Documentary winner directed by Tsai Tsung-lung (蔡崇隆), and Italian filmmaker Gianfranco Rosi's "Notturno," which documents conflicts in the Middle-East over the course of four years.
Huang, a leader in Taiwan's independent film scene, encouraged people from different age groups to take part in the event, expressing hope that through seeing the selected movies, they would examine their own lives and pay more attention to those suffering from wars and other adversities.
Organized by the National Human Rights Museum, the film festival will last until Sept. 24 in Taipei, before being held in Kaohsiung from Sept. 29 to Oct. 1.
Films selected for this event will be available from Oct. 3-17 on the event's website for free, but prior online registration, which starts Sept. 25, is required.