Thai chef takes part in 'Spend A Night @ Taiwan's Presidential Office Building'
Taipei, Sept. 18 (CNA) Thitid Tassanakajohn, head chef at the Michelin-starred "Le Du" in Bangkok, said Monday that he felt at home and safe when taking part in the "Spend A Night @ Taiwan's Presidential Office Building" program on Sept. 12.
Tassanakajohn, also known as "Chef Ton," was one of 15 winners selected by the program to spend one night in a suite in the Lixing Building, a two-story structure inside the Presidential Office compound adjacent to the main building.
The Thai chef said he stopped by a nearby night market to sample some local delicacies, including steamed stinky tofu, shaved ice, and fish balls before checking in for his one-night stay.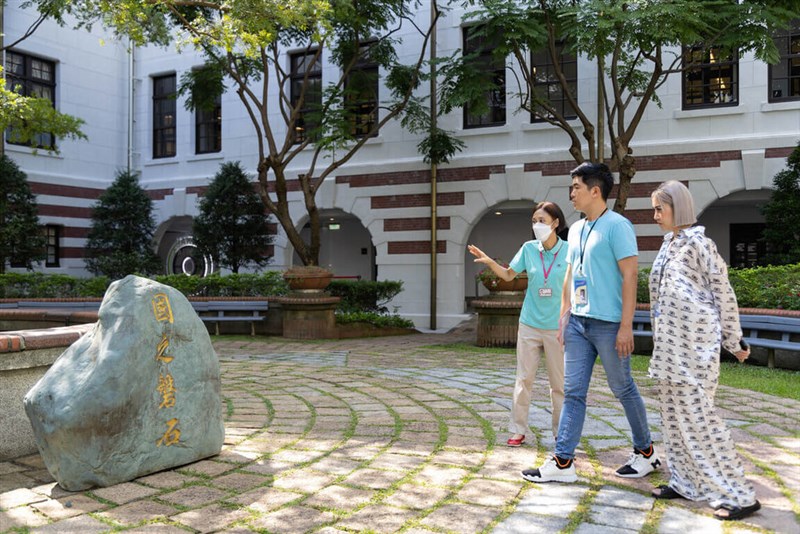 Describing Taiwan's street food as "unforgettable," Tassanakajohn said he also found time to visit the Kavalan Distillery in Yilan and sample its whisky.
In the years since his first visit nearly a decade ago, the Bangkok-based Tassanakajohn said Taiwan's similarities to Thailand had left him contemplating keeping a second home here.
Tassanakajohn is no stranger to Taipei, and the Thai chef said that in addition to opening a restaurant in the city, "Baan Taipei," he had also made many friends.