Taiwan office in Guam donates iPads to Palauan students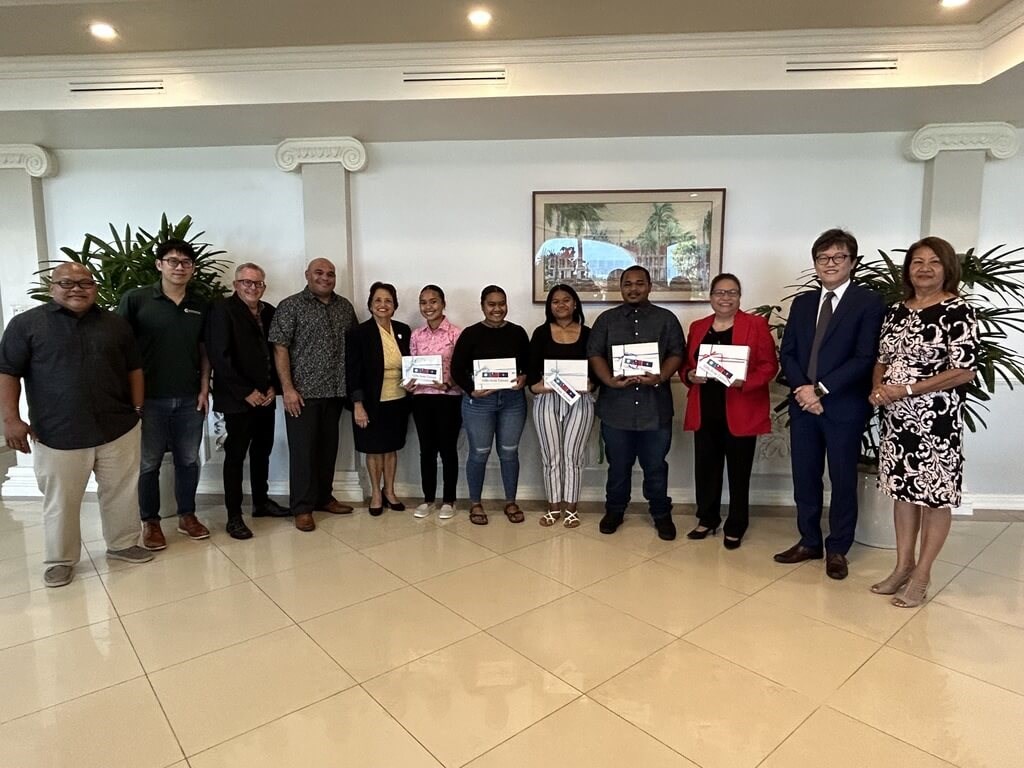 Jakarta, Jan. 30 (CNA) The Taipei Economic and Cultural Office (TECO) in Guam donated five iPads to university students there from Palau in a ceremony held Monday, the office said in a statement.
TECO Guam Office Director-General Paul Chen (陳盈連) donated the iPads at the ceremony, attended by Guam Governor Lourdes A. Leon Guerrero, Palau Vice President J. Uduch Sengebau Senior, and others.
Sengebau praised the donation as demonstrating the brotherhood between Taiwan and Palau, which he said both have indigenous languages and lifestyles that can be traced to Austronesian cultures.
Thanking the TECO office for its efforts to cement ties between Taiwan and Guam, Guerrero hailed Taiwan's donations of 200,000 medical masks, 900 care packages and four thermal imaging temperature sensors since its reopening in October 2020.
Also at the ceremony, Lee S. Yudin, dean of the College of Natural & Applied Sciences at the University of Guam, said the donation was the second by Taiwan to the university in recent months.
In October 2022, a Taiwanese company provided 24 ASUS laptops to the university's Asia Pacific Studies Center for its Chinese language exchange program, he said.
Yudin also thanked Chen on Monday for helping raise US$600,000 for the establishment of the center, which allows Palauan students on Guam to pursue advanced studies in Taiwan.