Works by Taiwanese artists featured at French comic book festival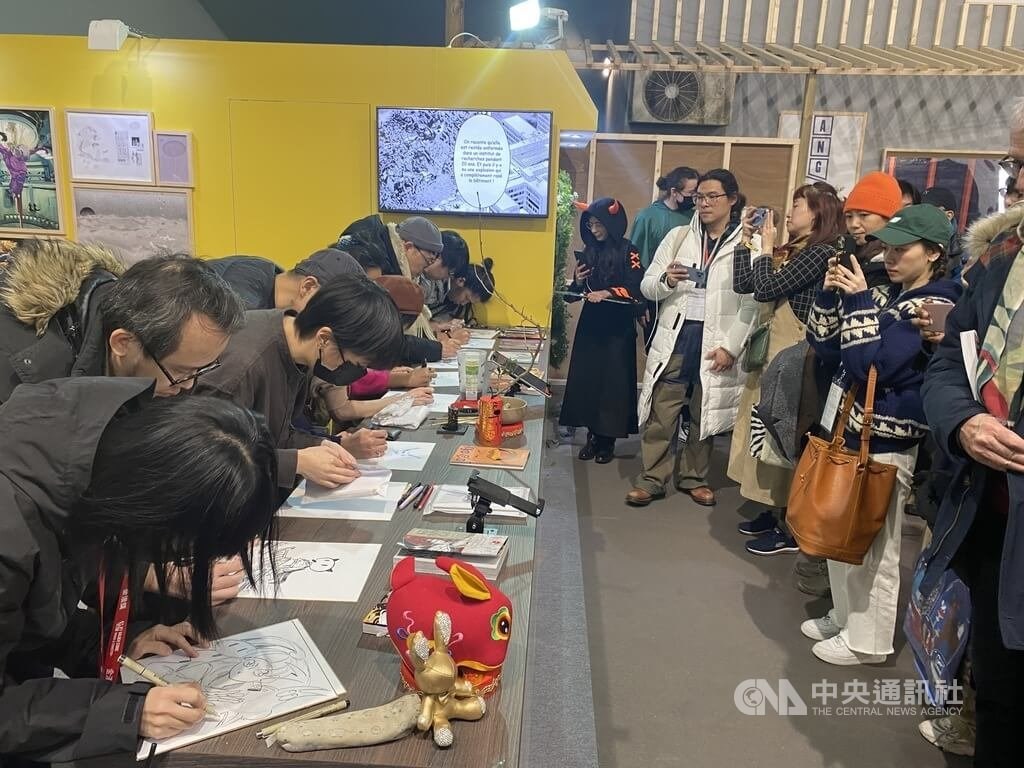 Paris, Jan. 27 (CNA) Hundreds of artworks created by Taiwanese comic book artists were featured at the opening of the annual four-day Angoulême International Comics Festival, which began in the southwestern French city Thursday.
Taiwan's booth, which centered around the theme "Stories Ahead: Taiwan Comics Now," was visited by Pili Munoz, director of the city's House of Authors of the International City of Comics and Image.
Taiwanese comic books are rich in imaginative and bold images, making them a popular choice for readers, Munoz told CNA.
"Due to their popularity, it is not without reason that Taiwanese manga can be widely translated today," she added.
Nicholas Galiano, head of the publishing house Chatto Chatto, said French readers were drawn to Taiwanese comics thanks to their unique charm and ability to provide a conventional reading experience using distinct imagery.
The styles of Taiwanese illustrations are very diverse, thus meeting the needs of different French publishing houses, Galiano added.
"This also explains why comic books from Taiwan have been so well received among French readers in the past few years because their creators have achieved what artists from other countries have failed to achieve," said the French publishing house head.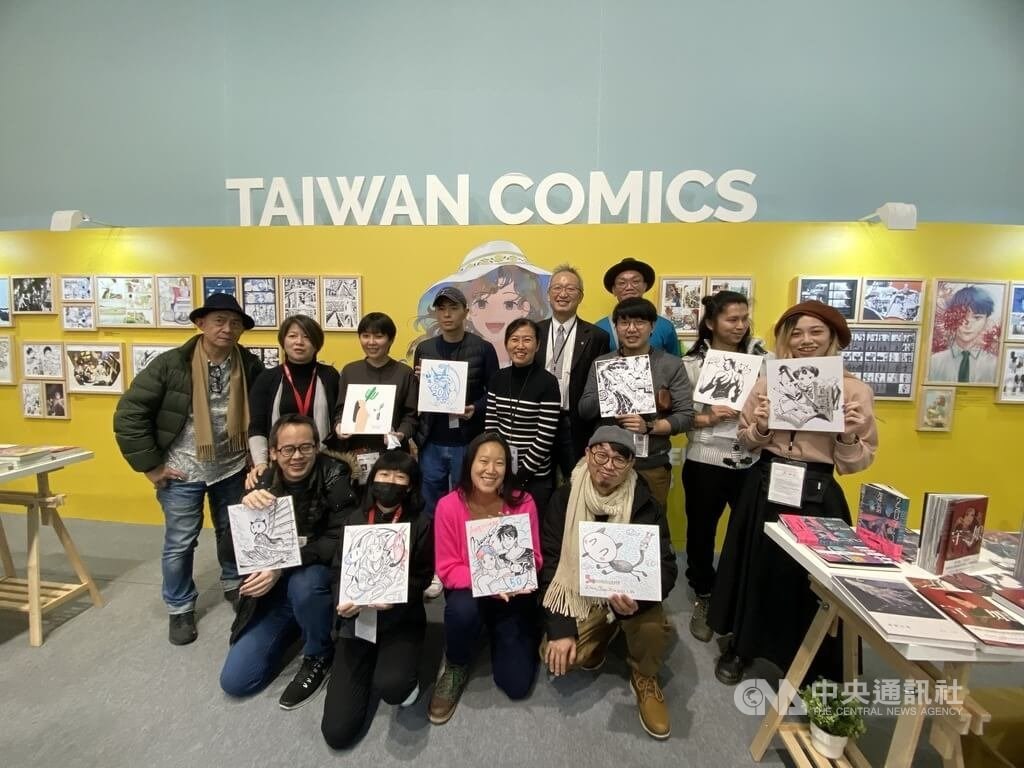 Taiwan has participated in the annual Angoulême International Comics Festival for over a decade.
Taiwan's top envoy to Paris François Wu (吳志中) said Taiwanese comic books in the early days learned a lot from Japan, but today had a distinctive style.
"The degree to which the French readers hold Taiwanese artworks in high regard is not only due to their rising popularity in recent years but also due to their uniqueness," Wu explained.
The comics featured at the Taiwan booth included the "Son of Formosa" (來自清水的孩子) by Chou Chien-hsin (周見信) and Yu Pei-yun (游珮芸) and "Koxinga Z" (1661國姓來襲) by Lee Lung-chieh (李隆杰).
Taiwanese artists including Ting Po-yen (丁柏晏), who goes by the pseudonym Morning Anxiety, and Eli Lin (依萊), were there to perform a live sketch in front of fans at the Angoulême event.
Ting said his comic book "Road to Nowhere" (世界邊緣之旅), which has been translated into French and published by Toulouse-based publishing house Misma, was inspired by his first attendance at the Angoulême festival in 2017.
"This comic book has brought me back to Angoulême once again," said Ting, who has been named as one of the 10 emerging comic book artists in the world by the event's organizers.
The artist said Taiwan has many good cartoonists and was happy and fortunate that many people from around the world have come to know about his comic books.
The 50th edition of the comic book festival in Angoulême, first held in 1974, will run until Sunday.