Taiwanese painter advocates for rights of immigrant women in U.S.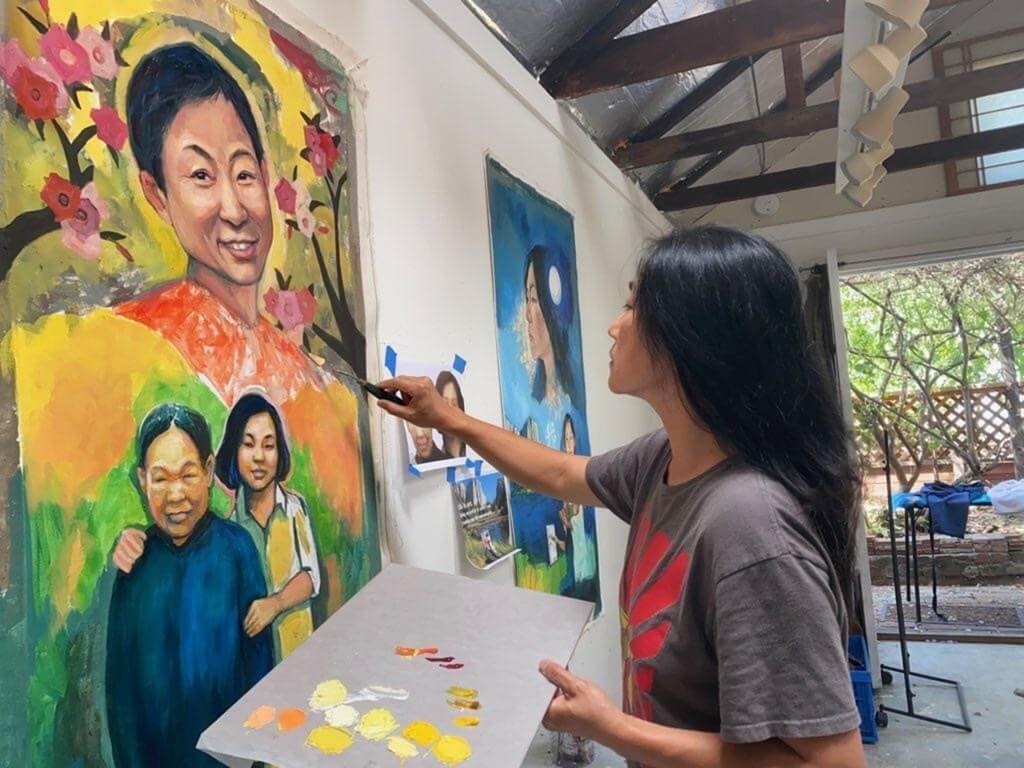 Taipei, Jan. 20 (CNA) Seventeen years into making San Francisco her home, Taiwanese painter Moo Tsung-wei (牟宗瑋) has never forgone her desire to speak for female immigrants in the United States.
Moo's drive to document life after emigration can be seen in the seven portraits of women from Canada, China, Haiti, India, Japan, Mexico, South Korea, and Taiwan produced by the painter for an exhibition hosted by the San Francisco Main Library.
The subjects in "Mothers and Daughters -- Generations of Female Immigrants," which runs from Nov. 12, 2022 to March 30, 2023, are all personally known to Moo and include herself, as well as her mother and grandmother.
Pointing to a portrait of her mother and grandmother in traditional garb, Moo said that the exhibition honors and acknowledges the contribution of female immigrants from different parts of the world to the United States.
Since childhood, she has been deeply inspired by her mother and grandmother, both immigrants, Moo said, explaining that was why her art creation frequently centered on women.
"My grandma (came from such a poor family that she) wasn't given a name. After World War Two broke out, she fled Shandong Province in China to North Korea. She then escaped on foot to South Korea, where she gave birth to my mother," Moo said.
Moo said that her mother, who moved to Taiwan as part of an arranged marriage, was the one who had encouraged her to pursue art in the United States.
Moo, a former Taipei-based advertising art director, decided to dedicate herself full time to creative pursuits, emigrating to San Francisco in 2005 and enrolling in fine art and ceramics courses in the city.
Moo's artworks have been selected and honored by a string of organizations including the San Francisco Municipal Transportation Agency.
The seven portraits on public view at the Main Library are part of the San Francisco Art Commission's programs to support local artists.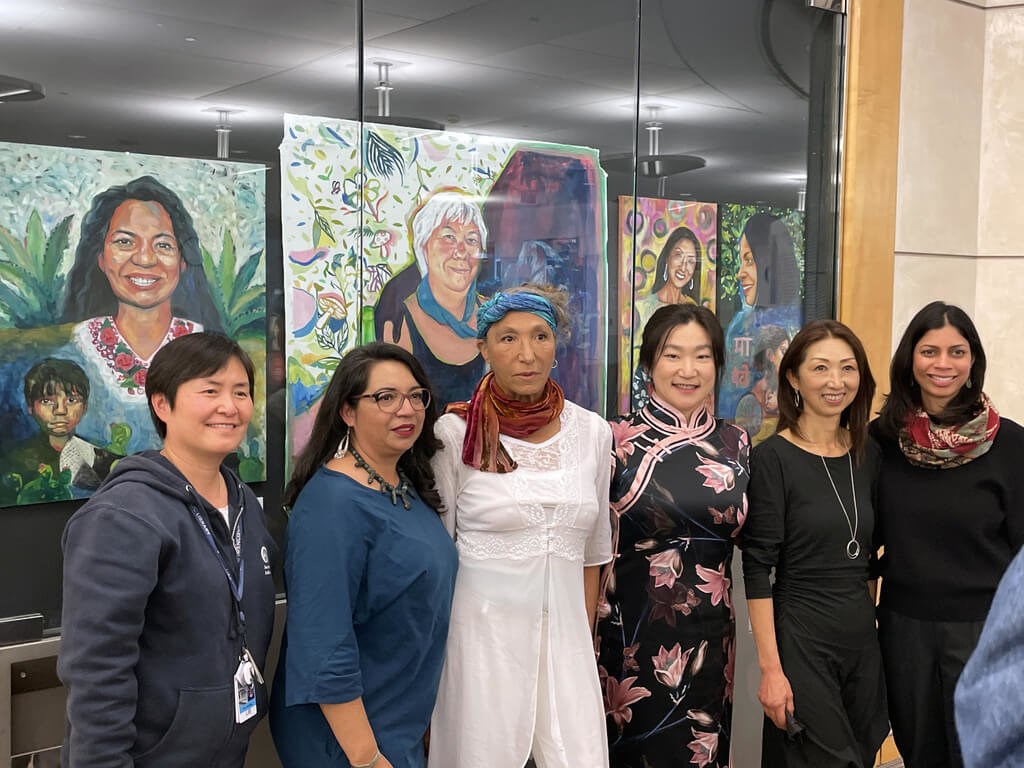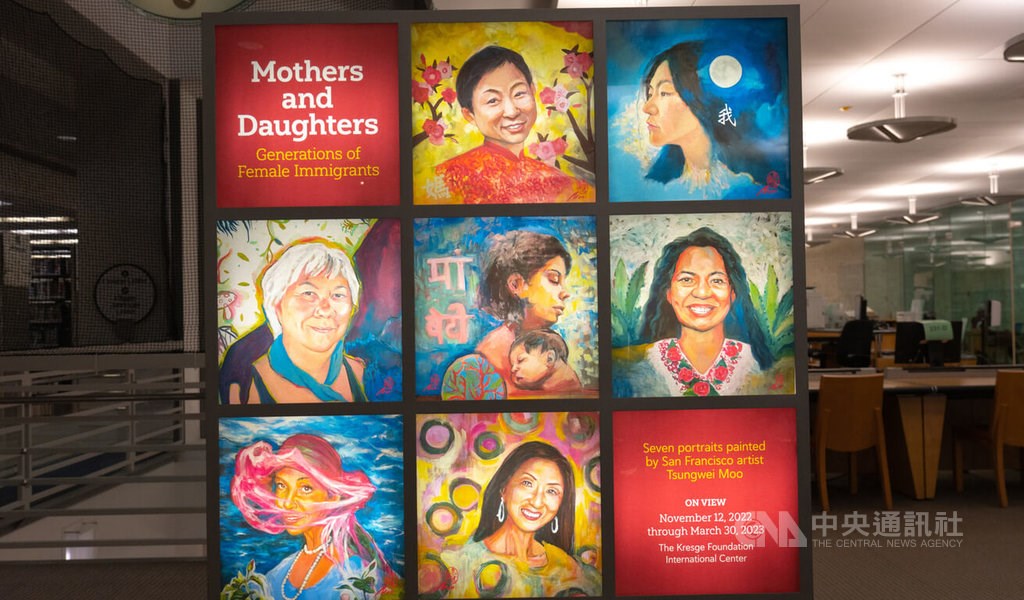 "We believe it's very important to bring all kinds of different stories to the library," Kate Patterson, director of communications at San Francisco Public Library, told CNA.
"This particular body of work, which speaks so intimately of the immigrants' experience and the generational experience of people who immigrated from other countries, is so important because so many people in San Francisco were not born in San Francisco and came from other places and made this their home," she said.
Moo said she had spent much of her past three years working on paintings, which aim to share the stories of immigrant women and relay their courage and strength to the world, particularly amid a rise in hate crimes against Asian American women during the COVID-19 pandemic.
"Sometimes when I'm walking down the streets, people would yell at me for being Asian. During the COVID-19 pandemic, I would wear masks and sunglasses and cover my hair and even fingers when I go out," Moo told CNA.
"But then I would think to myself: why do I need to live like this? Being an immigrant is a choice, not a mistake. And we make great contributions to society," she said.
Talking about the future, Moo said she would continue to create and make the voice of social justice and parity be heard across the globe.