French expert on Taiwan's indigenous Tao culture dies at 77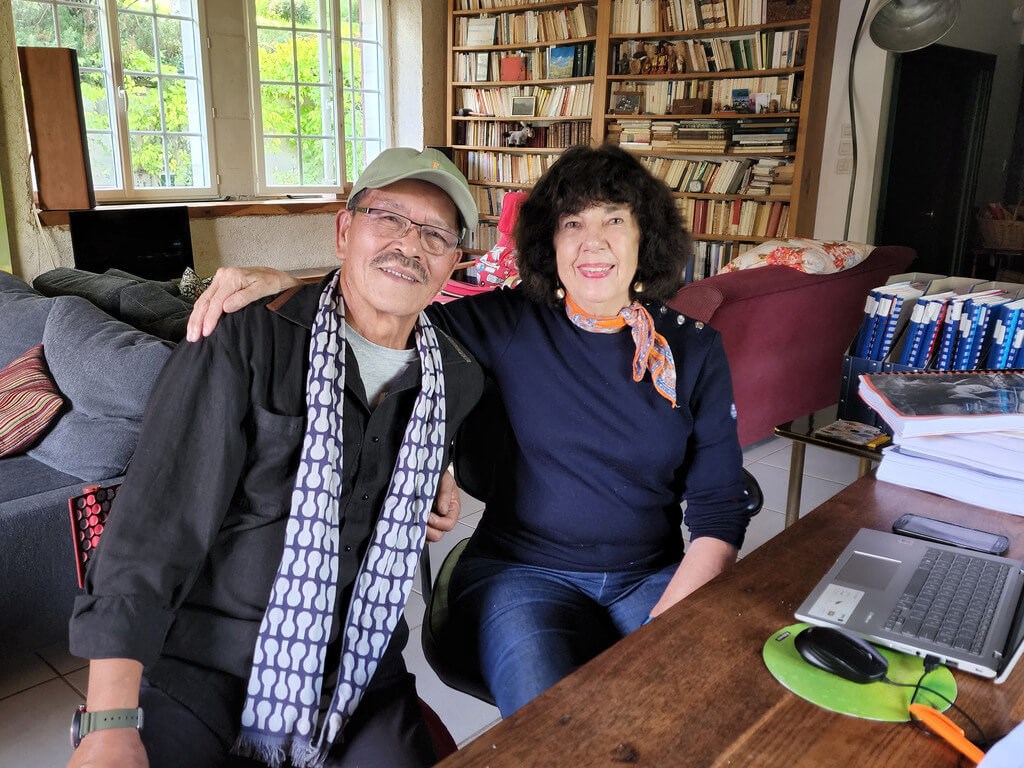 Paris, Nov. 16 (CNA) Véronique Arnaud, a French anthropologist and ethnolinguist who dedicated her life to studying the culture and language of Taiwan's indigenous Tao people, passed away Nov. 13 at the age of 77 in France.
Arnaud was an honorary research fellow at the Center for Southeast Asian Studies, which was jointly established by the French National Center for Scientific Research (CNRS), the School for Advanced Studies in the Social Sciences (EHESS) and the National Institute for Oriental Languages and Civilizations (INALCO).
With a Master's degree in Chinese literature from the University of Paris VII, her research of the Tao people, an Austronesian ethnic group native to Orchid Island off Taitung County in southeastern Taiwan, began in 1971. She had made several visits to the remote island to collect first-hand information and document Tao culture, language and folk music.
Arnaud touted her documentation as valuable for those wanting to learn their mother tongue from scratch. "Passing on Tao culture is the most beautiful gift," she once said.
She was one of the recipients of the Taiwan-France Cultural Award in 2017.
At the time, Arnaud dedicated the award to the Tao people, saying the recognition was theirs as they unconditionally helped her with the research.
Taiwanese writer Syaman Rapongan from the ethnic Tao tribe who was a close friend of Arnaud told CNA Wednesday that he only recently met with her during a visit to France in September.
Syaman Rapongan was there for the release of his translated book Mata nu Wawa (大海之眼) in French titled "Les Yeux de l'océan."
"We had a great time that day," Syaman said, adding that he spoke with Arnaud on the phone two weeks ago and they conversed in Tao.
"I was caught off guard when Arnaud's daughter messaged me about her passing several days ago," he added.
French scholar Stéphane Corcuff, who was also among the recipients of the Taiwan-France Cultural Award the same year as Arnaud, posted on his Facebook page Tuesday expressing sadness on hearing about the loss of his friend.
"She [Arnaud] left us on Sunday, peacefully, but her unexpected departure plunges us into the pain of an immense loss," Corcuff said.
The Association Francophone d'études Taiwanaises (AFET), which is a French-speaking association for Taiwan studies, will publish an obituary so that more people will get to know about Arnaud and her contribution, he added.