TaiwanPlus English TV channel significant for Taiwan's media landscape: President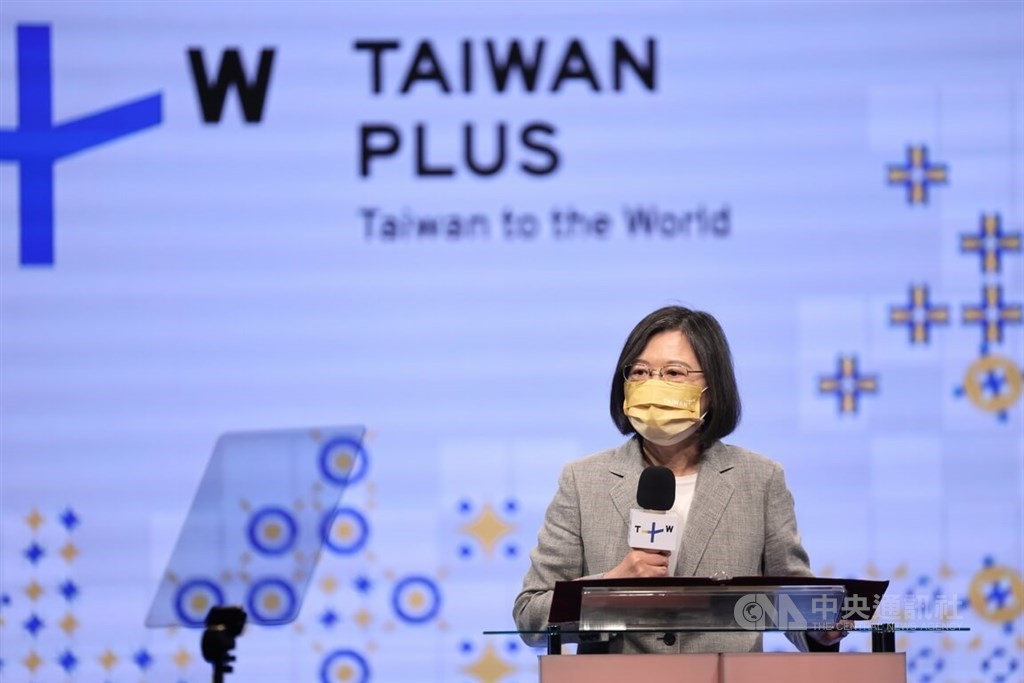 Taipei, Oct. 3 (CNA) The launch of the TaiwanPlus broadcast TV channel is a significant step in the development of Taiwan's media landscape, adding to its diversity and international scope, President Tsai Ing-wen (蔡英文) said at the channel's launch in Taipei on Monday.
The government-funded English-language public media service platform TaiwanPlus launched its brand-new domestic TV channel that day, providing news and programs 24 hours a day, seven days a week.
"Since its founding last August, TaiwanPlus has raised Taiwan's international profile through its commitment to share Taiwan's perspectives, amplify Taiwanese voices and tell Taiwan's stories," Tsai said at the ceremony held at Public Television Service (PTS).
It is important that Taiwan has a platform to present itself to the international community as more and more people around the world take an interest in Taiwan, Tsai noted, adding that TaiwanPlus also plays a key role in the country's bilingual 2030 policy.
"We are working to boost Taiwan's global competitiveness and the development of bilingual talent is a crucial part of this mission, improving our ability to communicate and engage with the international community will help the world see all that Taiwan has to offer," Tsai said.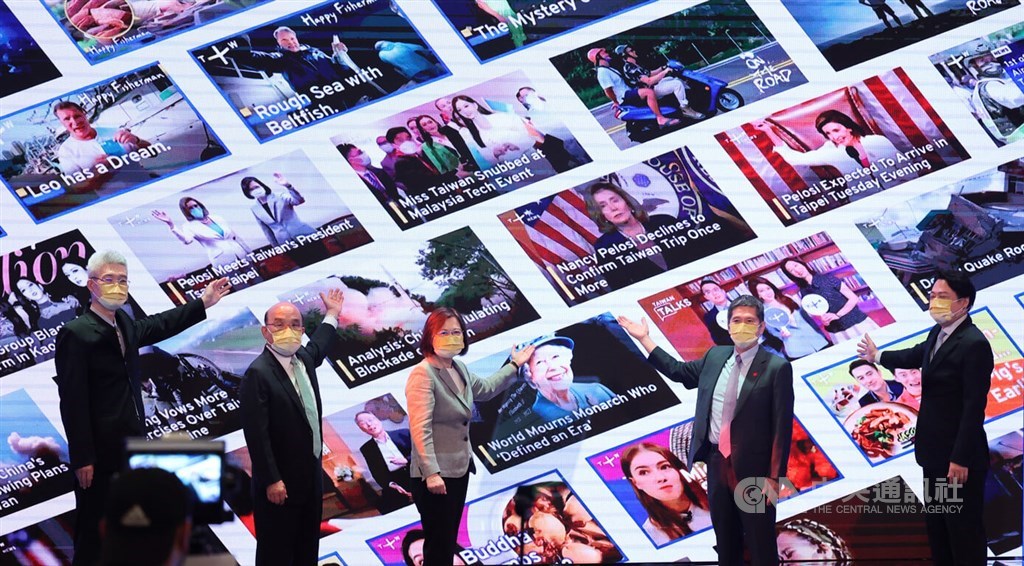 Minister of Culture Lee Yung-te (李永得) said the channel was long overdue because many countries already have their own English-language television channels.
Even though the TaiwanPlus TV channel is currently a domestic channel, officials are eyeing the possibility of broadcasting the channel on television in North America within six months, Lee said at the ceremony, which was also attended by Premier Su Tseng-chang (蘇貞昌).
TaiwanPlus Acting CEO Michael Yu (余佳璋) said since the platform was launched online on Aug. 30, 2021, it has produced over 4,000 news stories, more than 1,300 program videos, and attracted over 420,000 followers on social media from 163 countries.
The platform also showcases Taiwan's unique culture and lifestyle, including food, travel, music and entertainment programming.
Originally operated by the Central News Agency, Taiwan's Public Television Service took over operation of TaiwanPlus in June.
In focus during the press conference to promote the new channel were its news programs and Fabio & Andrew's Outdoor Adventures.
In addition to the 24-hour TV channel, audiences can also view short features to full-length documentaries, as well as other TaiwanPlus content on its social media, APP, YouTube and webpage.