Fashion show, cultural workshop highlight Batik Day in Taipei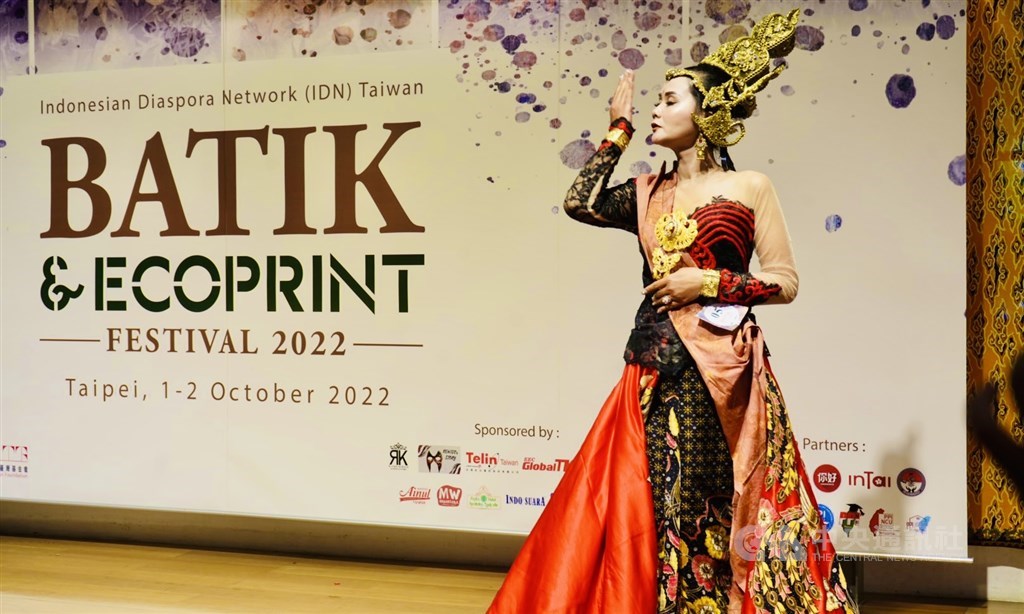 Taipei, Oct. 3 (CNA) Colorful and elegant batik costumes were on show in downtown Taipei Sunday as the Indonesian community in Taiwan celebrated National Batik Day, an annual festival honoring the traditional wax-resist dyeing technique from Indonesia.
The Batik & Ecoprint Festival 2022, organized by the Indonesia Diaspora Network (IDN) in Taiwan and held at the National Taiwan Museum's Nanmen Park branch, featured a series of Indonesian cultural activities, including traditional classical dance and music, sales of Indonesian food and products, batik painting, and a fashion show.
The fashion show featured 35 people, mainly Indonesian migrant workers, who wore traditional Indonesian costumes and attire made from beautifully dyed batiks and eco-printing.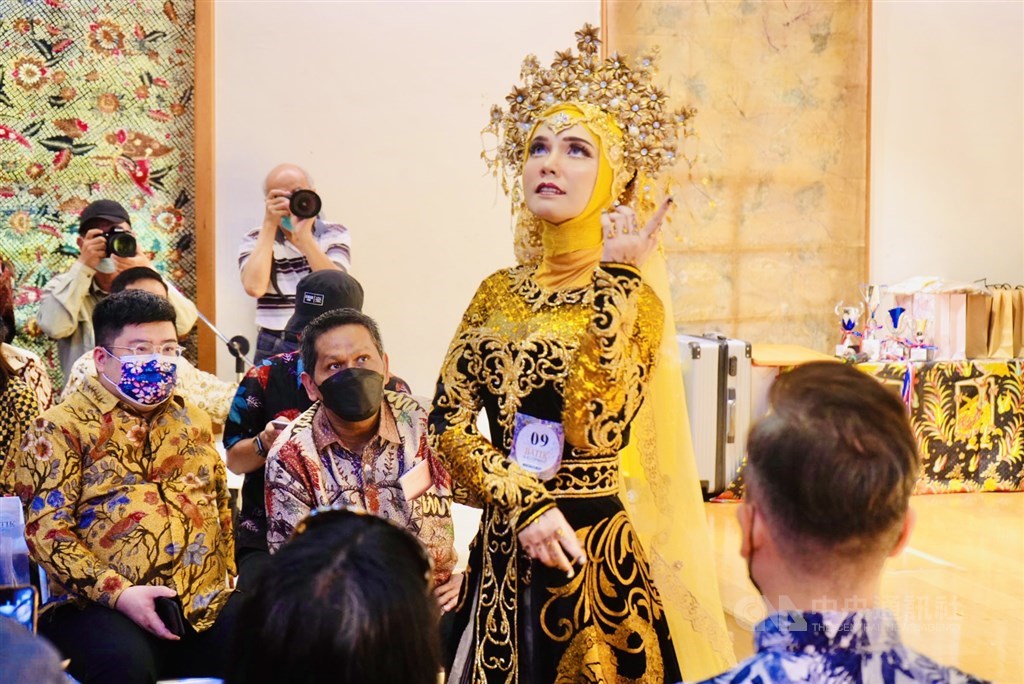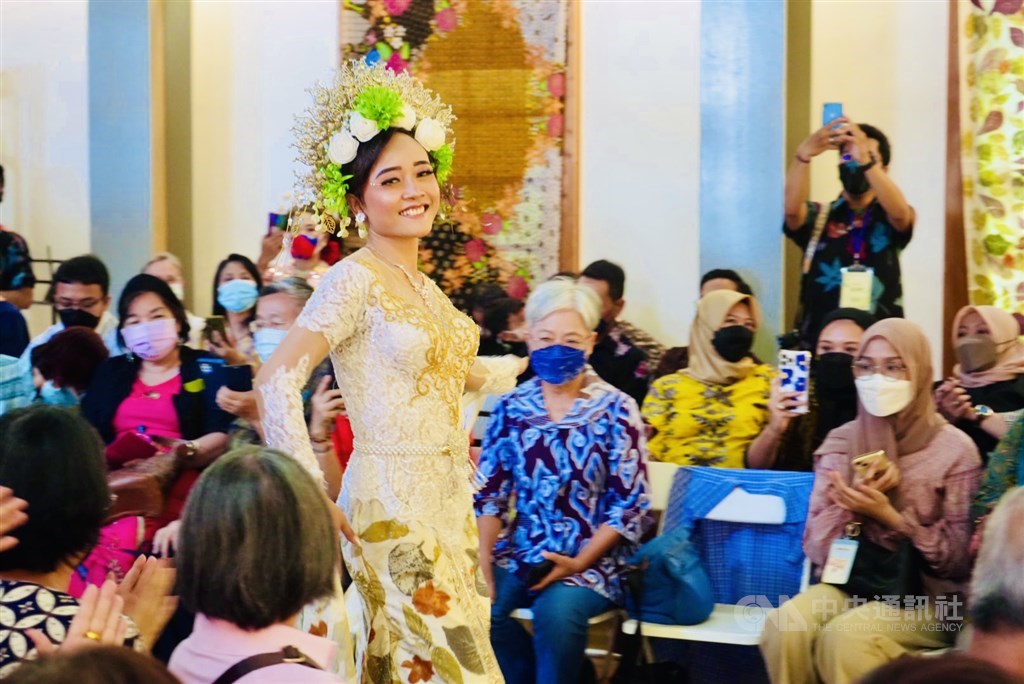 Eco-printing refers to a technique of coloring and printing by using natural flowers and leaves, leaving their mark or patterns on various media.
Kartika Dewi, from IDN Taiwan, told CNA that the annual batik-themed festival is intended to raise awareness of the tradition on Indonesia's National Batik Day on Oct. 2.
The day marks the anniversary of the addition of batik culture to UNESCO's Representative List of the Intangible Cultural Heritage of Humanity in 2009.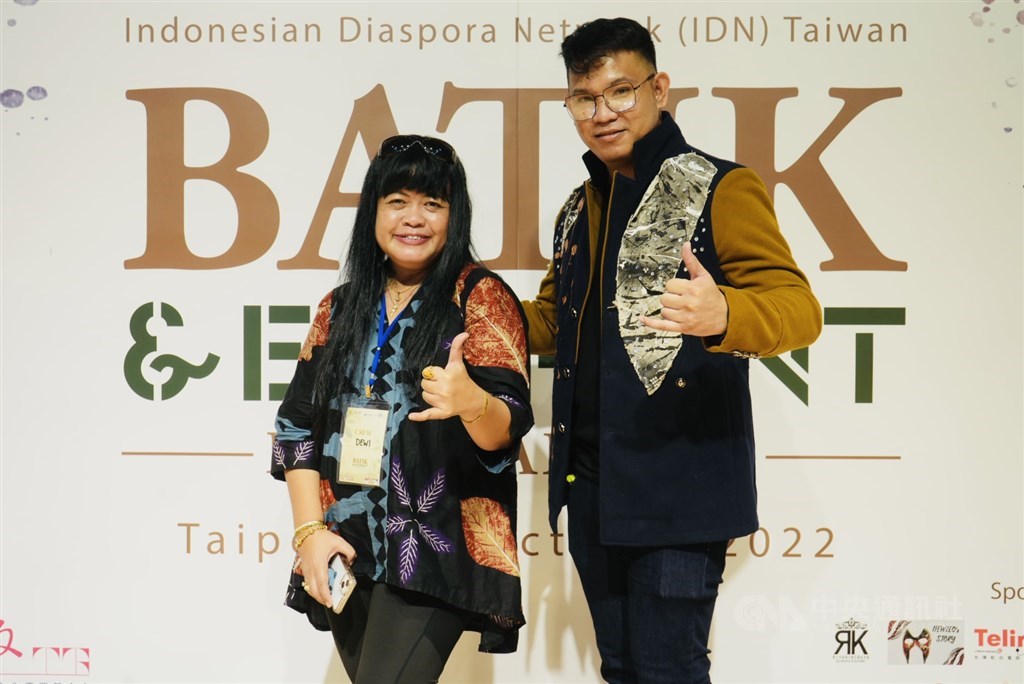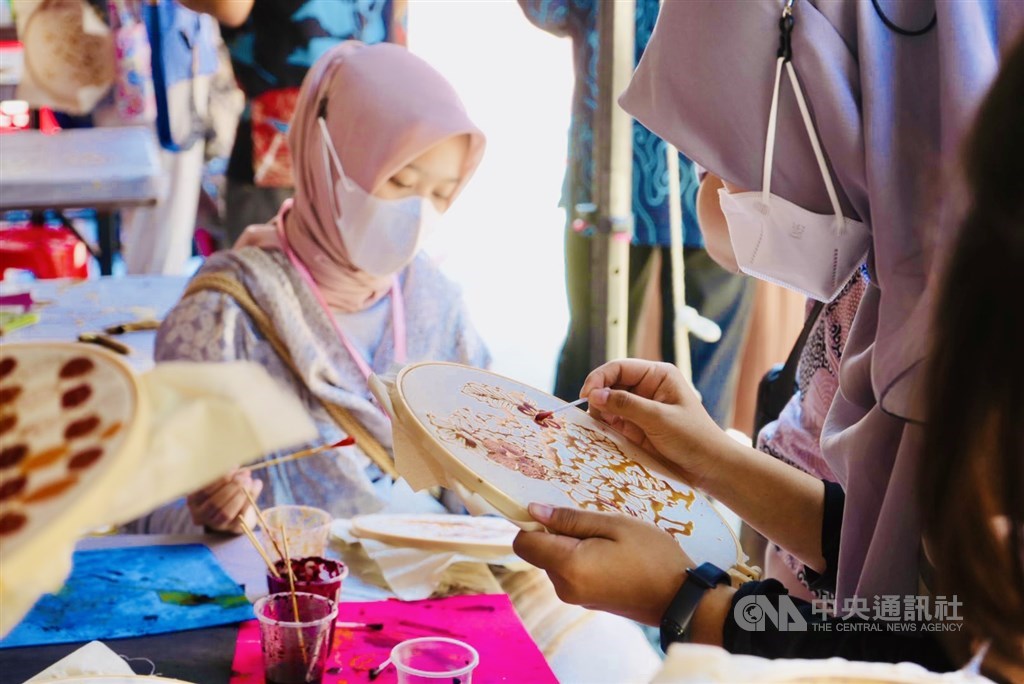 Since 2017, IDN has been organizing the festival with a different fabric-making technique featured every year to complement batik, and this year it decided on eco-print to highlight the importance of environmental concerns, Kartika said.
"Because of global warming, it is time for us to care about our Earth. By using eco-printing, all of the ingredients are natural as it is from our leaves and woods. We don't use chemicals," Kartika said.
Speaking on the significance of the festival, Kartika said batik was not only a product but also a way of life.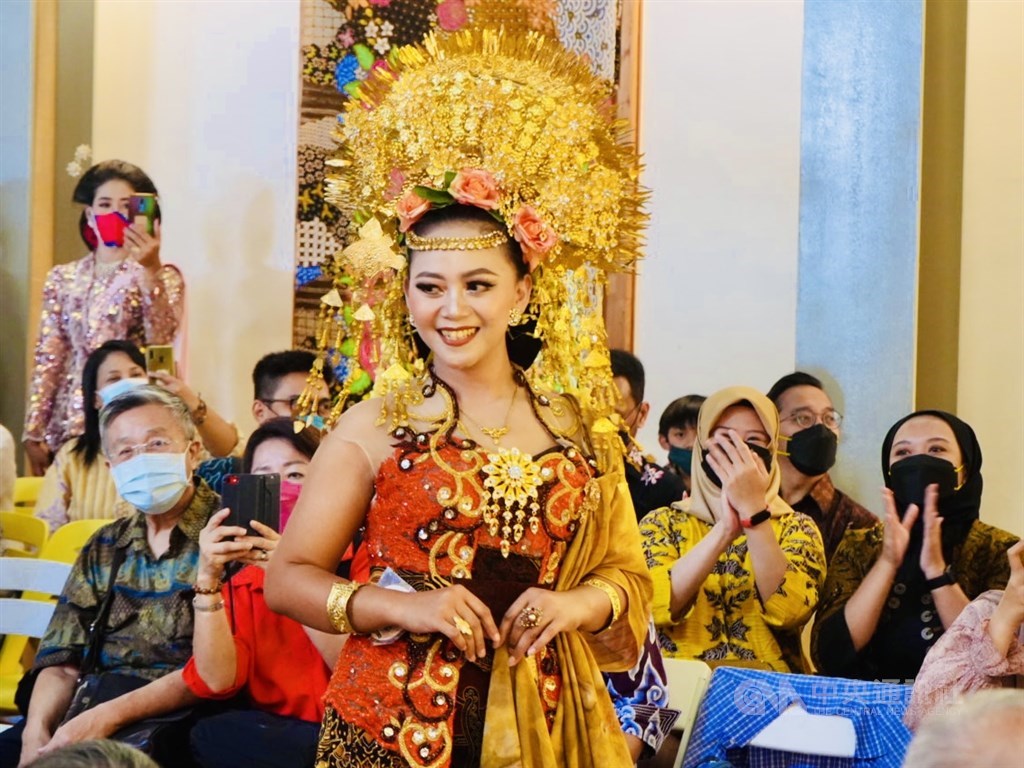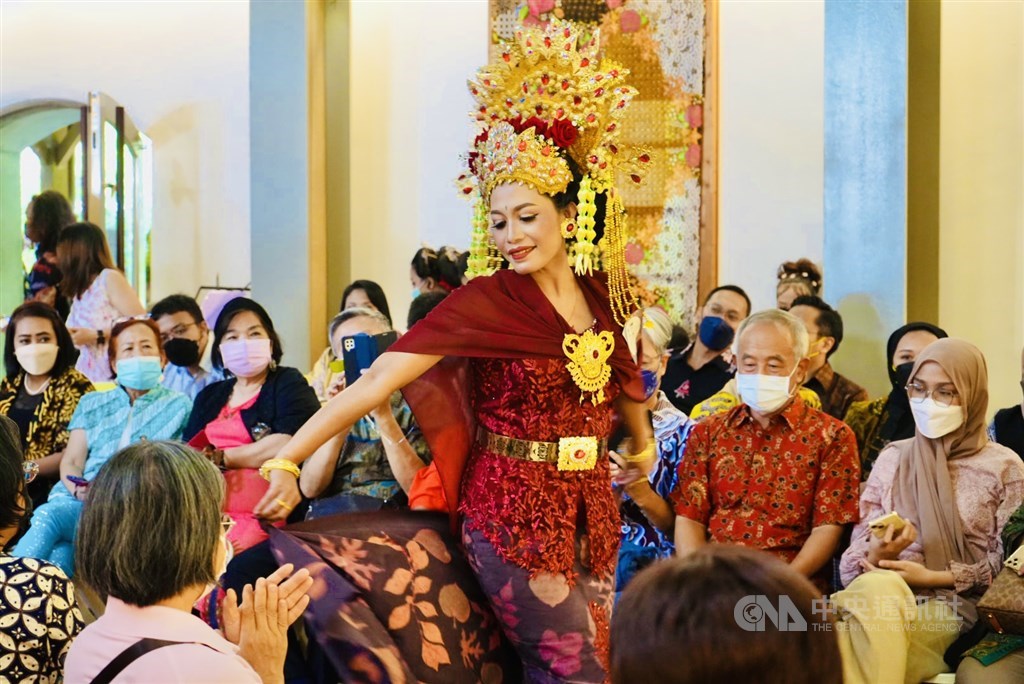 "There are so many philosophies regarding the batik because every stroke has a different meaning, so that is why batik is very important for us," Kartika said.
On the same day at a separate event, a bimonthly Indonesian cultural workshop near Taipei Main Station, Indonesian Mira Luxita introduced batik to her class of around 40 international participants, including Taiwanese, South Koreans, Vietnamese, Americans, and Europeans.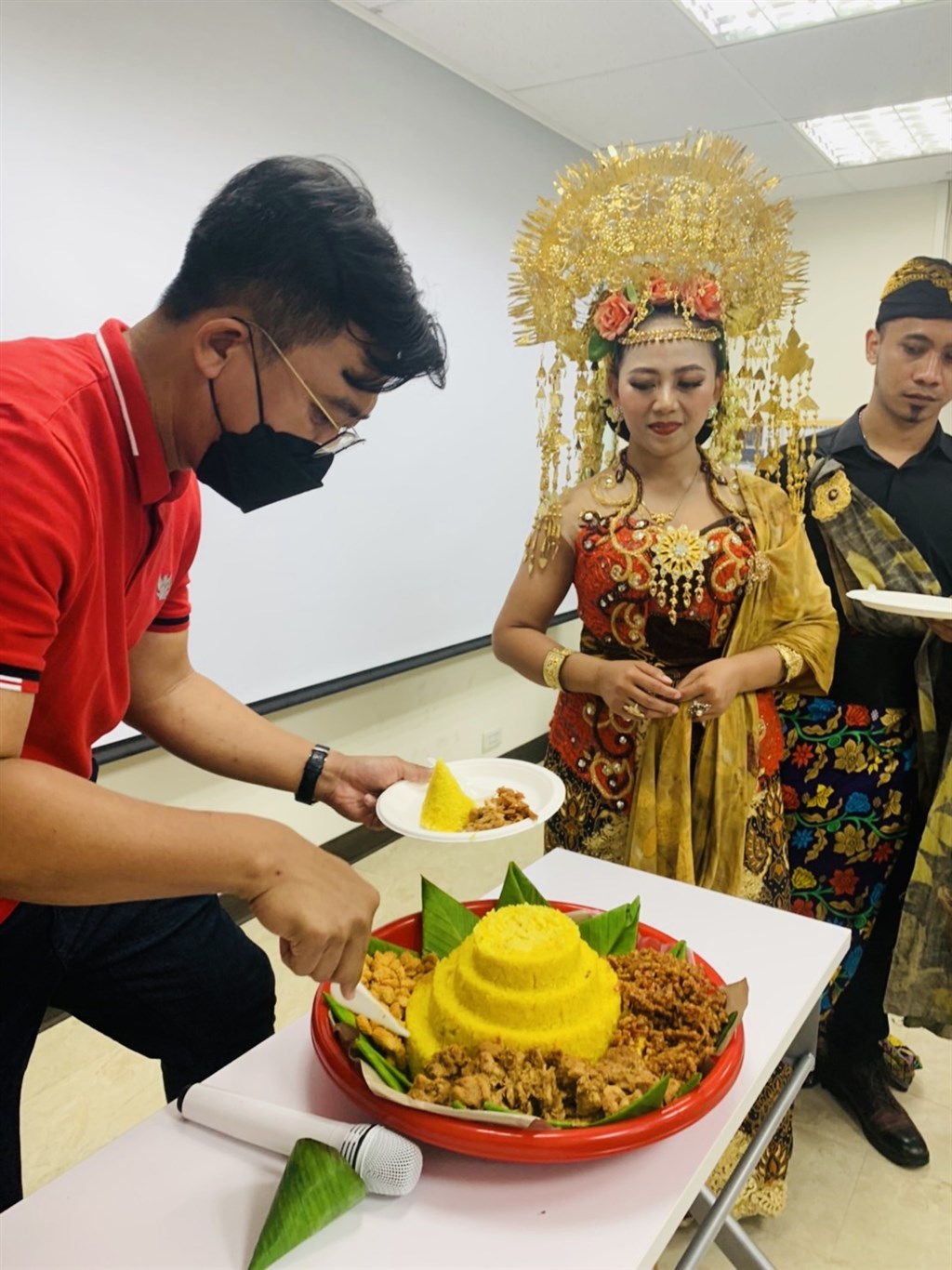 The event, co-organized by IndosuarA and the Indonesia Economic and Trade Office to promote Indonesian culture, also saw participants learn how to count and say simple phrases in Indonesian before taking part in traditional games.
Mira, who has been living in Taiwan for the past 11 years, told CNA that it was her duty as an Indonesian to promote and preserve the traditions and culture of Indonesia, especially batik.
Mira's remarks came at a time when Indonesian Women's Empowerment and Child Protection Minister Bintang Puspayoga has called on the public to preserve batik by wearing batik clothing, according to Indonesian national news agency Antara.
"We should be proud and continue to maintain the preservation (of batik), one of which is by wearing batik on various occasions, so batik can be preserved," she was cited as saying in an Antara report on Sunday.