FEATURE
/
Taiwanese doctor becomes OB-GYN without borders amid bullets and blood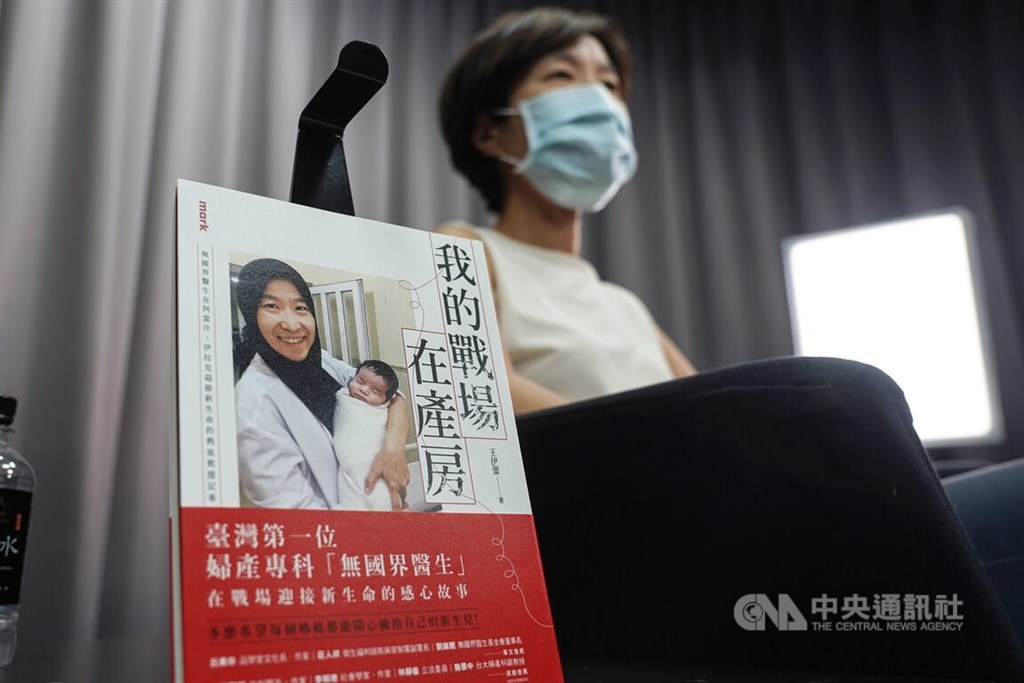 By Chen Chieh-ling, Shen Pei-yiao and James Lo, CNA staff reporters and writer
It had always been Dr. Wang Yi-Lei's (王伊蕾) dream to be a part of the Médecins Sans Frontières (MSF) organization, also popularly known as Doctors Without Borders, and serve underprivileged patients in countries where medical resources are scarce.
After having gotten married, having children, and then starting her own obstetrics and gynecology (OB-GYN) clinic, Wang had decided it was time to finally pursue this dream.
So on Nov. 28, 2018, Wang put up an open letter on the website of her Happiness Obstetrics & Gynecology Clinic, explaining to her patients why she was suspending the operations of her clinic.
After around half a year of interviews followed by vigorous scrutiny of her medical capabilities and English proficiency, Wang proudly announced that her first posting would be at a 24-hour maternity hospital established by MSF in the Afghan city Khost, a dangerous posting but for which she received the support of her family.
Soon, at the age of 50, Wang found herself surrounded by blood from her patients while the sound of bullets being fired often resonated around her.
Sitting down with CNA, Wang shared a couple of stories and reflections on her experiences from "My Battlefield is in the Maternity Ward (我的戰場在產房)," her newly published memoir.
Birth by blood and bullet
Wang recounted a time when she saved a mother of eight after helping her through a difficult delivery.
Rushing into the maternity ward in her hijab, Wang was immediately forced to think on her feet.
The doctor was stuck in a sticky situation as the mother who was attempting to deliver her eighth baby was already in shock from the sheer pain from failed attempts at inducing a prolonged labor.
Moments later, Wang decided upon manual extraction of the baby by means of a vacuum to expedite the process when the baby's head started crowning.
While the baby was successfully delivered, the mother fell into a critical state as a result of postpartum hemorrhaging from uterine atony.
Solutions such as uterine massage to stimulate contraction proved unhelpful, leaving Wang with the only option of a hysterectomy before the mother bled out.
Unfortunately, even Wang's last resort came with its own seemingly improbable challenges after she was told that the blood bank did not have sufficient supply for the procedure.
Moreover, unlike the accessibility of blood in Taiwan hospitals, blood had to be transported between two faraway locations in the midst of gunfire and explosions with uncertainty as to whether or not the delivery would be successful.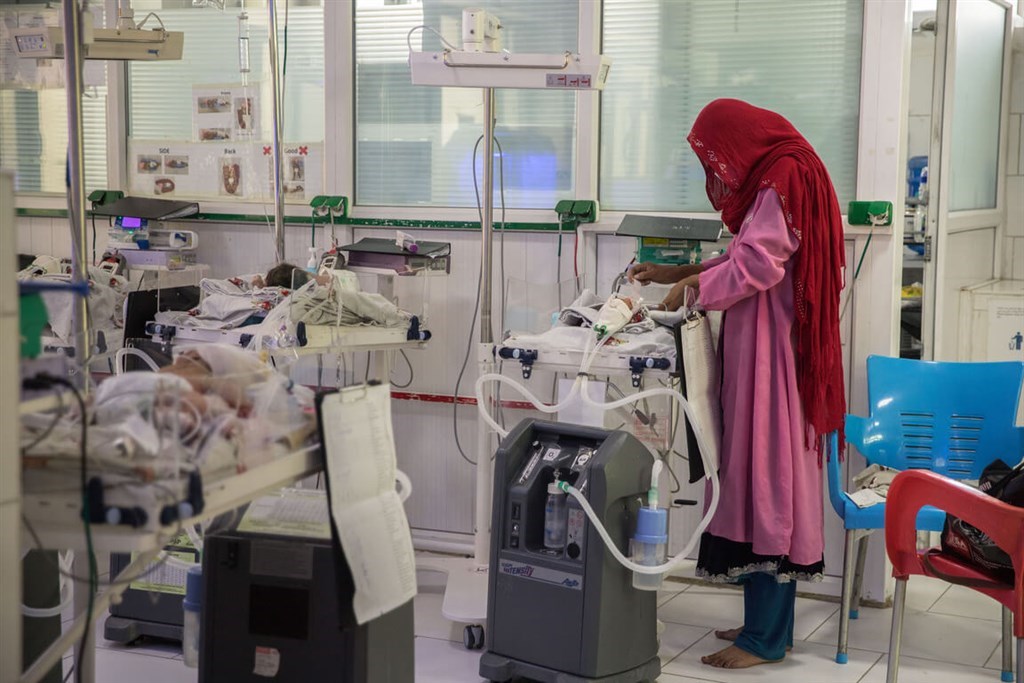 Saving mother of eight
With a smile on her face, Wang showed a photo to CNA of her with a healthy Afghan baby and smiling mother.
Thanks to the assistance of medical staff at the maternity ward, and a successful impromptu blood drive which the blood bank's manager organized with a call to action through his mosque, Wang was able to save the lives of both the infant and mother.
But what made the photo all the more meaningful is that the face of the Afghan mother is shown uncovered.
Although Wang was only asked to wear a hijab, which covers one's head but not face, due to her status as a foreigner, Afghan women were all required to don a burqa to cover not just their heads but also their faces.
But, out of gratitude to her, Wang said the mother asked to share a photo with her face revealed with the person who saved both her and her baby's lives. "In a country where verbal communication doesn't work every time, a simple gesture made her gratitude palpable," Wang said of the experience.
Biggest fear
Not all of Wang's experiences had a happy ending, unfortunately.
Wang remembered a woman in her 20s suffering from preeclampsia, a blood pressure condition that develops during pregnancy, for five days at home due to an imposed curfew.
By the time the woman was brought to Wang, the Taiwanese doctor could only save her baby while witnessing the light go out of the mother's eyes. "I am afraid of war, but I fear not being able to save my patients even more," Wang said.
Prep for the worst and pass on the baton
As an OB-GYN in Taiwan, Wang said she had always just checked, prescribed, and examined her patients in her humble clinic. Shifting gears to pursue her dream in Iraq and Afghanistan, Wang found herself needing to get hands-on and deliver babies for the first time in a long while since starting out as a doctor.
Moreover, since she volunteered in states with shaky political climates, Wang said she travelled to Germany to further her studies on trauma surgery, in preparation for situations such as if a bullet penetrated the womb of a pregnant woman.
Upon arriving at her first posting in Afghanistan with new skills, Wang said she soon learn that in addition to her regular medical duties, another aspect of being a MSF doctor was passing her knowledge onto local medical professionals, so that they could be introduced to new medical developments and techniques.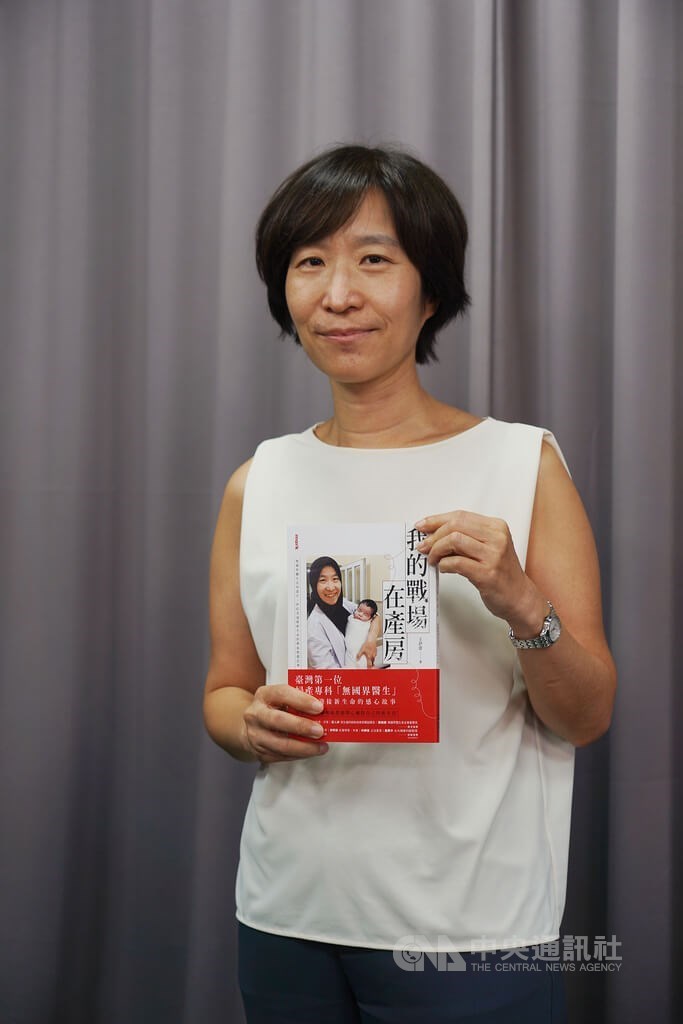 Wang said no matter how hard she tried, she learned that there was a limit to how many people she could help. By training new medical professionals, she realized that the amount of patients that could be saved would exponentially increase.
Another issue which Wang saw as her responsibility along the lines of education was promoting proper contraception to the community which she served.
Cultural traditions often compel married women in countries like Afghanistan and Iraq to have many children, which Wang said was both "a blessing and a curse," as most of these women were given no rest between childbirth and pregnancy, according to Wang's observation.
As such, while gender stigma limits the amount of influence MSF has over contraceptive education, their volunteers, like Wang, remain unwavering in upholding their Hippocratic Oath and influence as many women as they can for the sake of their physical wellbeing.
Return to Taiwan
After closing her clinic for two years to embark on multiple missions to Afghanistan and Iraq, Wang was forced to take a break from participating with MSF in 2020 due to the COVID-19 pandemic.
Wang said that while she wanted to continue pursuing her dreams with the organization, the reality of the pandemic had grounded her for the time being.
However, the halt did not slow Wang down one bit. On Sept. 7, 2020, the doctor reopened her clinic in Taiwan to continue helping patients, while also sharing her experiences and newfound knowledge with local health professionals.
Wang spoke of many times where she attended meetings at various medical associations in Taiwan to share delivery techniques she had picked up from her postings.
She said after one such meeting with her fellow doctors, she immediately had to use one of her newly acquired techniques the same evening to help a woman experiencing an obstructed labor, which ended in the safe delivery of the baby and the mother being in good health.
With many tales to tell and experiences to share, Wang published "My Battlefield is in the Maternity Ward" on July 30 this year to tell readers about medical hardships experienced by people in countries that do not have anything like Taiwan's national healthcare system.
The book also aims to inspire readers with real stories about death and birth, and of the love and hope that bloom amidst hardships in nations engulfed by the tragedy of war and conflict.
Enditem/HY
View All