Historical drama 'Gold Leaf' tops Golden Bell Awards nominations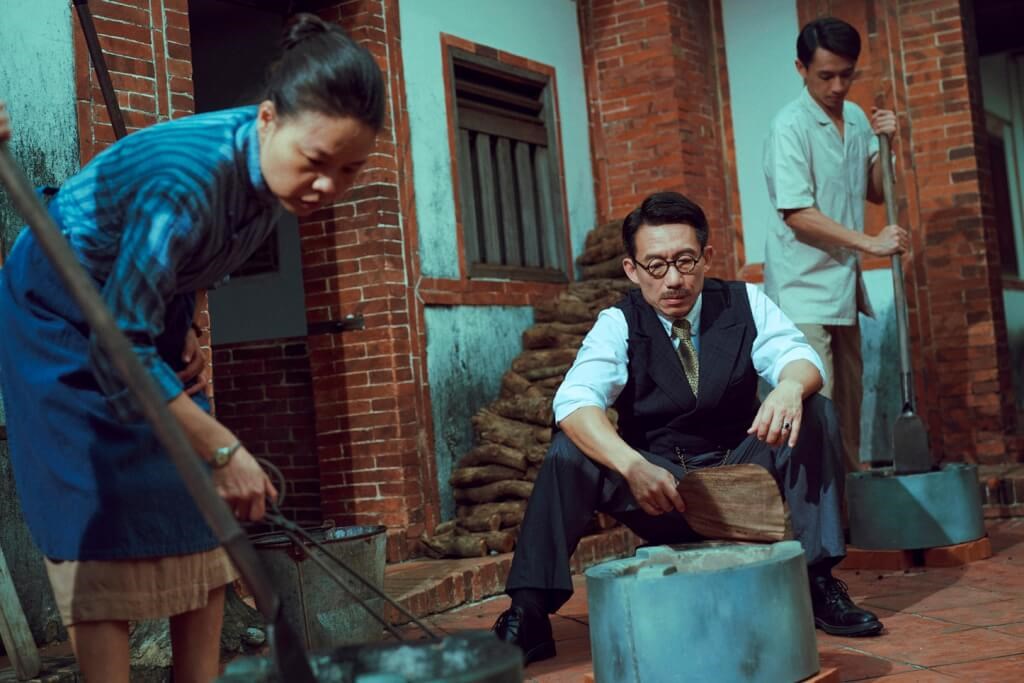 Taipei, Sept. 7 (CNA) The nominees for Taiwan's 2022 Golden Bell television awards were announced on Wednesday, with historical drama "Gold Leaf" (茶金) leading the field with a total of 16 nods.
The series, which depicts characters in Hsinchu's competitive tea industry during the 1950s and was filmed entirely in the Hailu dialect of the Hakka language, was one of five nominees selected for the Best Television Series award.
The other nominees in the category were the Netflix original drama "Light the Night" (華燈初上), set in Taipei's red light district during the 1980s, as well as "The Making of an Ordinary Woman 2" (俗女養成記2), crime thriller "Danger Zone" (逆局), and the historical drama "Seqalu: Formosa 1867" (斯卡羅).
From the drama series' YouTube channel
In the Best Actor category, Indigenous first-time actor Camake Valaule received a posthumous nomination for his starring role in Seqalu, which dramatizes historical events known as the Rover Incident.
Camake, known primarily as the founder of a children's choir dedicated to preserving the songs of Taiwan's Paiwan people, died of cancer at age 42 last year shortly after the series premiered.
Also in the running for the Best Actor award are Chen Ya-lan (陳亞蘭), for her cross-gender performance in the Taiwanese opera "Lord Jiaqing and the Journey to Taiwan" (嘉慶君遊臺灣), as well as veteran actor James Wen (温昇豪), Kuo Tze-cheng (郭子乾), Tony Yang (楊祐寧) and Berant Zhu (朱軒洋).
● Chen Ya-lan becomes 1st woman to receive Golden Bell Best Actor nod
In the Best Actress category, both Ruby Lin (林心如) and Cheryl Yang (楊謹華) were tipped for their performances in Light the Night, joining Ricie Fun (范宸菲) and Hsieh Ying-xuan (謝盈萱), who received two separate nominations for her roles in Ordinary Woman and "Heaven on the Fourth Floor" (四樓的天堂).
Chen Hui-ling (陳慧玲), who led the awards' selection committee, said the jury had struggled to narrow down their choices due to the exceptional quality of this year's candidates, and ultimately exceeded the limit of five nominees in more than ten award categories.
"The field was truly packed...I only hope that every year can be this brilliant," she said.
The 2022 Golden Bell Awards for television will be held on October 21-22 at National Dr. Sun Yat-sen Memorial Hall in Taipei, and will present awards in a total of 48 categories.