AIT attends Austronesian Forum for first time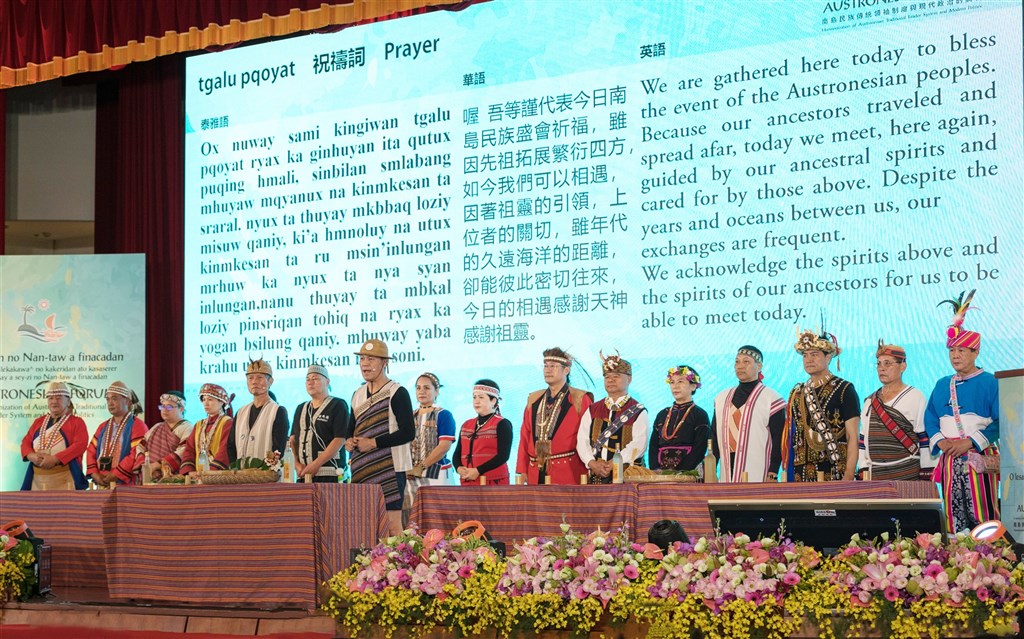 Taipei, Dec. 7 (CNA) Director of the American Institute in Taiwan (AIT) Taipei Main Office Sandra Oudkirk attended the Austronesian Forum Tuesday for the first time to show the United States' "continued interest and support," according to the AIT.
The AIT director attended the event's Executive Council Meeting "as a demonstration of the United States' continued interest and support for the Austronesian Forum," AIT Spokesperson Ed Dunn told CNA in a statement.
"It was a great opportunity to witness the forum's vision in action, creating links between the Austronesian Peoples of the Pacific region to preserve cultural traditions, and to promote democracy, good governance, and sustainable development," the spokesperson added.
According to President Tsai Ing-wen (蔡英文), who opened the forum Tuesday morning in Taipei, it was the first time the AIT has attended the biannual forum, which was resumed in 2018 after a 10-year hiatus with the funding of Taiwan's government.
Tsai added that the AIT did so to weigh up the possibility of pushing for the U.S. government to "formally join the Austronesian Forum as an observer."
She added that she looks forward to seeing meaningful exchanges and cooperation during the forum among Austronesian peoples as well as countries that have influence in the Indo-Pacific region.
Austronesia does not refer to an ethnicity, but is rather a geographical term that describes the distribution of the Austronesia language family, which includes over 1,200 languages.
According to the Austronesian Forum, the Austronesian language family is the most widespread in the world, covering Malaysia, Indonesia, Taiwan, Madagascar, Melanesia, Polynesia, Micronesia, New Zealand, and a large portion of New Guinea.
Meanwhile, former Palau President Tommy E. Remengesau, Jr., who is visiting Taiwan from Dec. 3-7, said the forum provides an opportunity for people from different parts of the world to share "the good values of tradition and culture, of respect, good governance, peace and service for all."
These are the very same values expected of governments and political leaders in the modern day, echoing the theme of the forum this year, the harmonization of the Austronesian traditional leader system and modern politics, he said.