Chicago film festival to celebrate Taiwan cinema's King Hu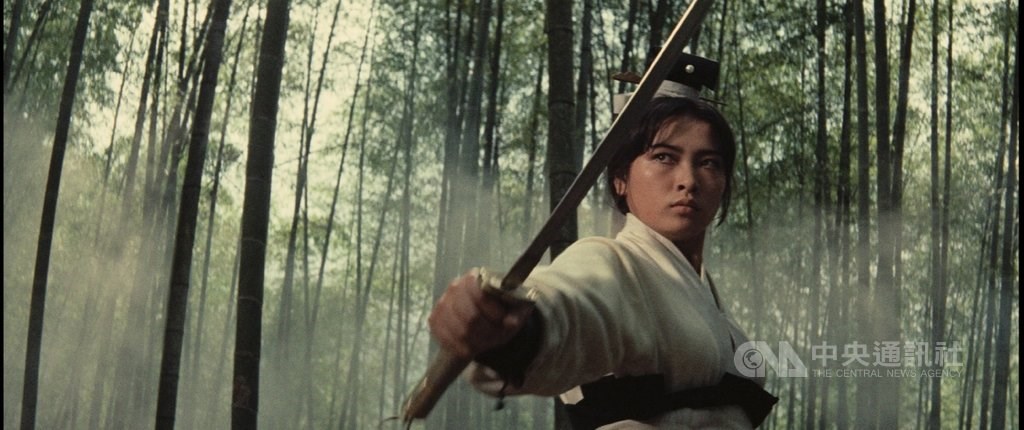 New York, Sept. 13 (CNA) The late King Hu (胡金銓), who was a Chinese film director and actor based in Hong Kong and Taiwan from the 1950s, will be honored at the upcoming 13th "Asian Pop-Up Cinema" (APUC) film festival in Chicago, where four of his most renowned martial arts films will be shown from Sept. 22-28.
Hu was born in Beijing in 1932 and died in Taipei in 1997 at the age of 64. He is best known for the martial arts films he made in the 1960s and 1970s, which incorporated traditional Beijing opera to create his own unique style.
Hu's works also brought the cinema industries in Hong Kong and Taiwan to new technical and artistic heights, with his films "Come Drink with Me" (大醉俠, 1966), "Dragon Inn" (龍門客棧, 1967), and "A Touch of Zen" (俠女, 1969-1971) ushering in a new generation of martial arts films in the late 1960s.
"A Touch of Zen" won the Grand Prix de la Commission Superieur Technique at the Cannes Film Festival in 1975, and is regarded by many as his most important masterpiece.
Movies directed by Hu not only impacted the works of modern martial arts greats such as Hong Kong filmmaker Tsui Hark (徐克), who remade Hu's "Dragon Inn" in 1992, followed by a sequel in 2011.
Hu also inspired Ang Lee (李安) to make his Academy Award-winning "Crouching Tiger Hidden Dragon" (臥虎藏龍), which was premiered in 2000.
In recent years, the Taiwan Film and Audiovisual Institute has restored old classics such as Hu's "A Touch of Zen" and "Dragon Inn," as well as "Legend of the Mountain" (山中傳奇, 1979) and "Raining in the Mountain" (空山靈雨, 1979).
Since being restored, all four films have made the rounds at prestigious international film festivals such as Cannes and Venice.
The 13th season of "Asian Pop-Up Cinema" will be the latest venue to celebrate masterful cinema by Hu and show the four restored classics.
APUC is a semi-annual film festival in Chicago that screens selected Asian pictures in their original languages with English subtitles.
Hu's four films will stream online from Sept. 22-28, with the most impactful "Dragon Inn" scheduled to be shown on the big screen at the Chitown Movies Drive-in theater.