Taiwan+ a window to the world to discover Taiwan: Tsai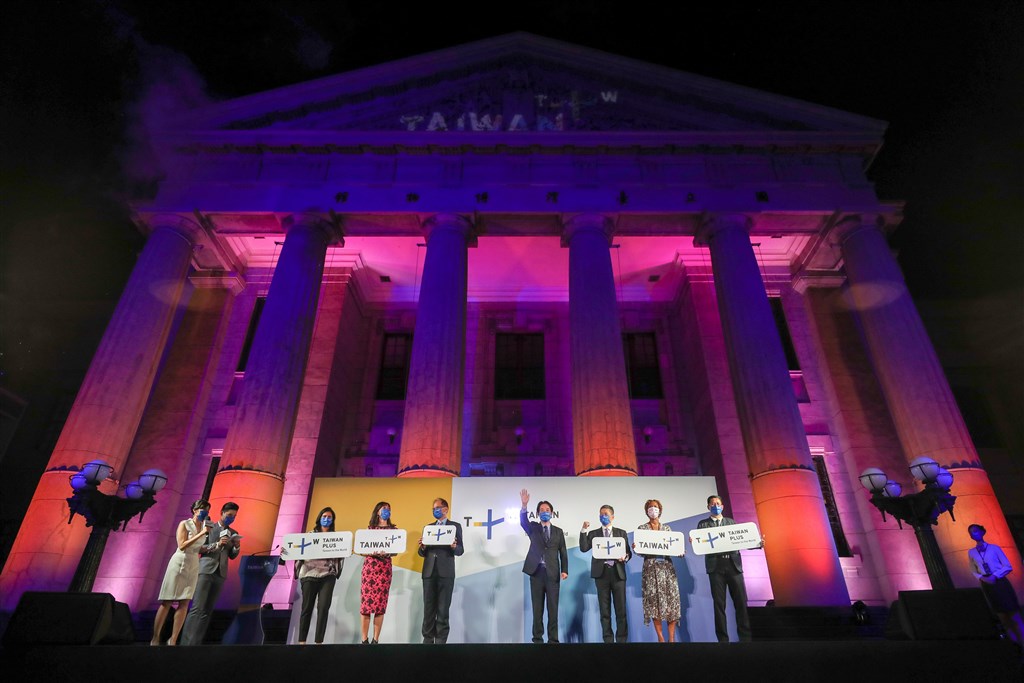 Taipei, Aug. 30 (CNA) TaiwanPlus (Taiwan+), a new government-funded English-language content platform launched Monday, is a window through which the world will be able to discover Taiwan, President Tsai Ing-wen (蔡英文) said during the service's launch party.
Calling the free video programming portal "an exciting new initiative to tell Taiwan's story," Tsai said the goal of TaiwanPlus is to show the world "our diversity, our achievements, and our aspirations to contribute to the international community."
"Our story deserves to be told by Taiwanese voices, on a platform that highlights our own experiences and perspectives on regional and global affairs.
"And to ensure this story of resilience reaches new audiences, we need to tell it in ways we have not told it before," Tsai said in a pre-recorded video clip played at the platform's opening event in Taipei.
TaiwanPlus is an important initiative as Taiwan tries to expand its global engagement because it is Taiwan's "own international media platform, a key part of our collective effort to show what Taiwan has to offer," the president said.
"More than that, it is a window through which people from countries around the world will be able to discover Taiwan and what we stand for," she said.
Backed by the Ministry of Culture, TaiwanPlus or Taiwan+ is a platform intended to serve as the country's first video streaming platform geared toward an English-speaking audience.
Taiwan's national news agency, Central News Agency (CNA), has been tasked with overseeing the project.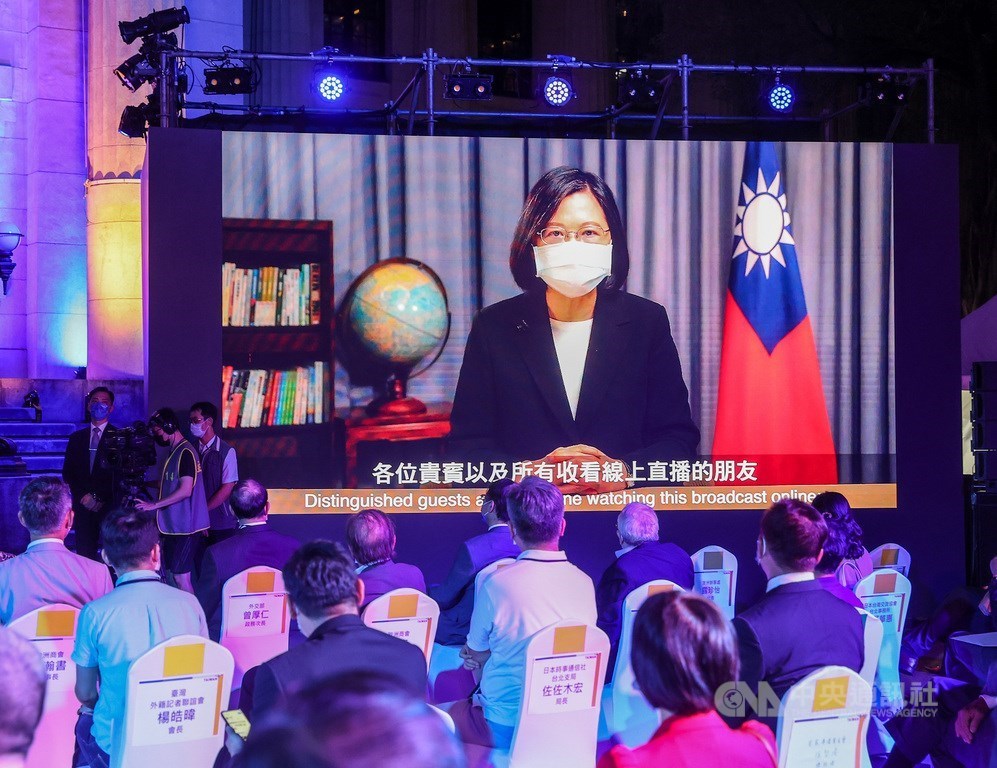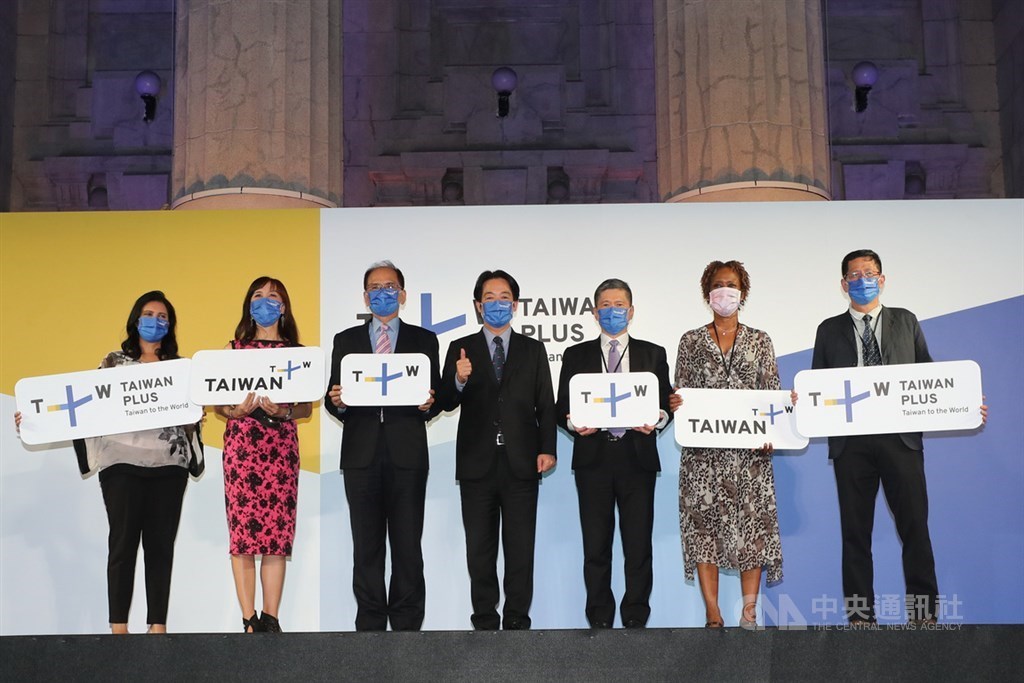 At the same ceremony, Culture Minister Lee Yung-te (李永得) said he was pleased to announce the official launch of Taiwan's first all-English international media platform, calling it an important milestone in the history of the nation's media development.
Through this platform, Taiwan hopes to reach the international community and to share Taiwan's values of freedom, democracy, and pluralism, Lee said.
At the same time, this platform will allow the world to know more about Taiwan, and in the process, help make Taiwan a trusted partner in the international community, he said.
Lee thanked President Tsai, Premier Su Tseng-chang (蘇貞昌), and the support of legislators across party lines, to help achieve the milestone.
He also gave credit to CNA for taking up the challenge to be responsible for the project.
Meanwhile, in her remarks, St. Christopher and Nevis Ambassador Jasmine Elise Huggins, the dean of the foreign diplomatic corps in Taiwan, said she believed TaiwanPlus will offer greater insight into Taiwan.
It will reveal the history and share the stories of the "small great country that is Taiwan, in a manner that would change the consciousness of the world and shape their knowledge of who and what Taiwan really is," she said.
"If the lion does not tell his story, the hunter will," she said, quoting an African proverb.
"I wish Taiwan+ great success as it tells the story of Taiwan and its wonderful people not as that of the hunter but as that of the lion," she said.
Joanne Tsai (蔡秋安), chief executive officer of TaiwanPlus, said it has been a long wait for the country to finally welcome the establishment of an international streaming platform "to voice Taiwan out to the world."
"Tonight is only the very beginning. It's just the start. We will carry this dream, to build a solid Taiwan team, to project the country's beauty around the globe. As we believe, once we build the platform, they, the viewers will come," she said.
TaiwanPlus aims to present the country's latest news, heart-warming stories, diverse culture, technology breakthroughs and beautiful scenery to the world.
Monday's launch ceremony, held outside the National Taiwan Museum, featuring a singing performance by Golden Melody Award winning Indigenous singer Sangpuy (桑布伊).
Also on hand was Vice President Lai Ching-te (賴清德), Legislative Speaker You Si-kun (游錫堃), Deputy Foreign Minister Harry Tseng (曾厚仁), ambassadors, foreign representatives in Taiwan, and representatives of local media outlets and CNA managers.