Taiwanese singer Jay Chou sells 4 concert outfits at Sotheby's auction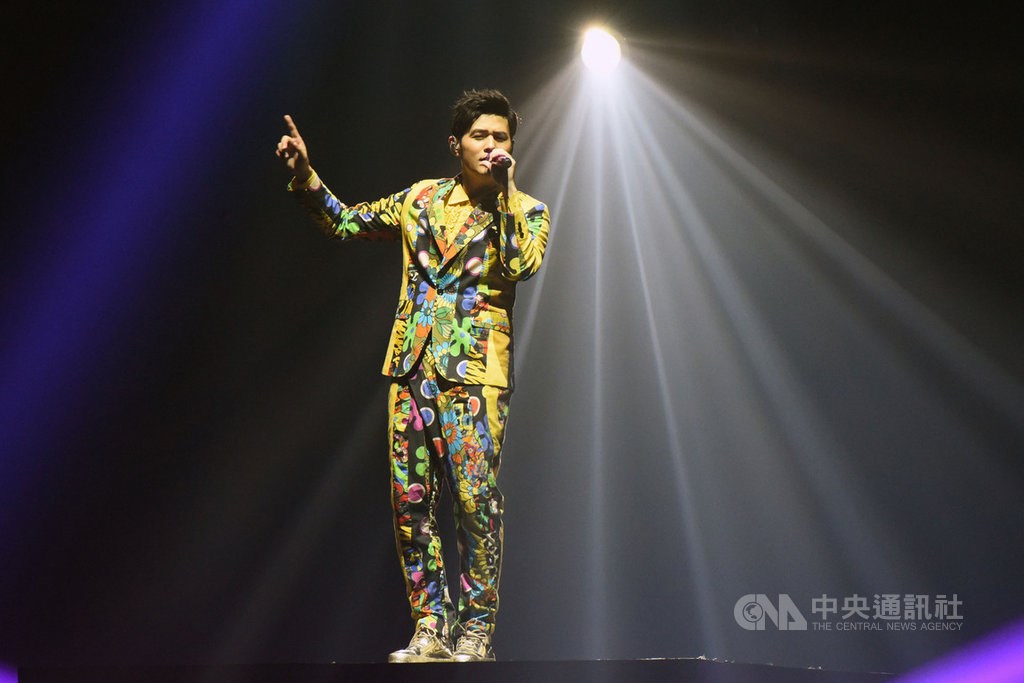 Taipei, June 19 (CNA) Taiwanese pop star Jay Chou (周杰倫) sold four of his performance costumes at a Sotheby's auction in Hong Kong on Friday for a total of HK$3.31 million (US$427,000), which will be donated to charity, the company said.
The four outfits, offered in three sets at Sotheby's "Contemporary Curated: Asia" auction, included an iconic studded leather jacket that the singer-songwriter wore onstage during his 2016-2018 world tour.
Designed by stylist Tomas Chan, the jacket has "a visually striking new look that contrasts with Jay Chou's lyrical melodies" and was sold at HK$1.26 million Friday, according to Sotheby's, a multinational auction house.
In total, the jacket and three other outfits, which were also worn by Chou during his "The Invincible" world tour, fetched HK$3.31 million at the auction that he curated, Sotheby's said.
After the successful auction, Chou encouraged the buyers to wear the outfits and "be sure to take a picture and hashtag my Instagram account."
"I'm very happy and honored to become the curator and to be able to narrow the distance between the public and art, " he said.
The HK$1.26 million from the sale of the stage costumes will be donated to the charity Make-A-Wish International, to help children with critical illnesses, according to Sotheby's.
The auction series, titled "Jay Chou x Sotheby's," featured exceptional works by blue-chip artists and rising stars handpicked by Chou, the company said.
The 42-year-old Taiwanese, who has sold over 30 million records and is known as the "King of Mandopop," has established a reputation as an art collector in recent years, it said.
Other lots at Friday's auction included the 1981 painting "Untitled," by American artist Jean-Michel Basquiat, who was featured on the cover of The New York Times Magazine in 1985 and died three years later.